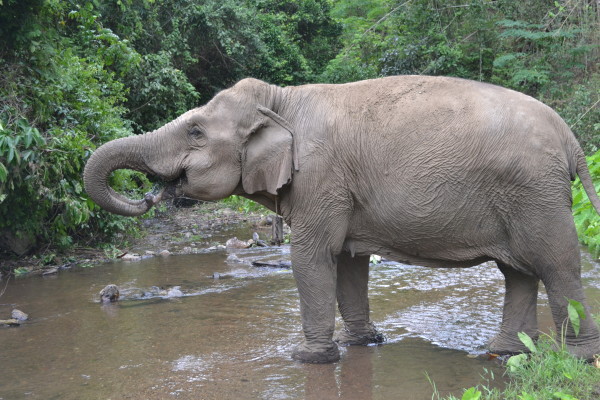 This is an excerpt taken from a presentation given by Daina, a short-term intern, at the end of her stay. Any grammatical or spelling errors can be attributed to Daina coming to us from Lithuania, although we felt that her spoken English was much better than she gave herself credit!
First of all I would like to say that it's my personal opinion and notifications based on my impressions and my limited knowledge. I don't have a purpose to offend somebody, teach or criticize.
Here in Huay Pakoot I meet people from the different worlds (or even civilizations):  rich world of inventions and conveniences and poor world of old traditions, physical work, close social interactions. It might be strange to see happy and relaxed family life and close relations of the villagers to compare to stressful daily routine of developed countries, where" time is money" and money, power and honor are often more important than sincere human relations.
My own expectations from this project
My teenager's dream was to become an animal researcher. I read many books (the format of a researchers' dairy) with a huge interest.  My today dream is to take part in a scientific expedition like a volunteer. This project maybe was not exactly what I realized, but I think I've got a perfect possibility to "taste" what it means to collect the data and go to the jungles.
I got a lot of basic information. I met many young people, what although wasn't my aim, but thanks to this I may better understand my own daughter.  And it was real challenge to me, because I had to deal with such issues as loneliness, homesickness, adaptation to cultural differences, inner stubbornness, language barrier and etc.  This makes me stronger.
Thank you
I would like to express my big admiration to staff members, who patiently and devotedly are doing their job, which requires some sort of sacrifice of private interests. Thank you for being always in charge and answering all the questions including stupid ones.