A day in the life of a six week conservation volunteer
By Sophie Lemberger
4 years ago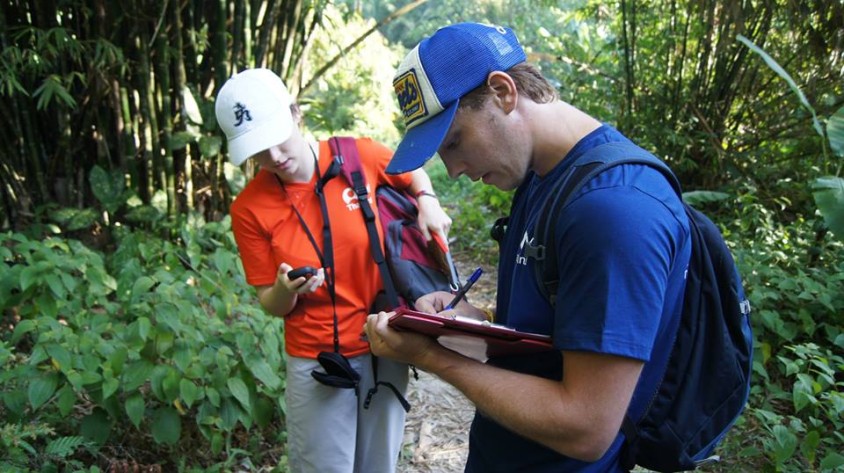 Conservation covers many different areas during my experience at GVI. They include helping the turtles, trekking the rainforest, snorkeling and island surveys at Similan islands and beach cleans.
Activities are practiced weekly and our weeks are challenged physically every day, but it doesn't dampen our spirits, the satisfaction afterwards is worth the blood, sweat, sweat, more sweat and tears.
People 'um and arr' about Thailand; I've stopped 'umming' – the people couldn't be more friendly, the food couldn't be more delicious, the scenery couldn't be more beautiful.
An insight into in to my week; we visited Tai Muang National Park to observe and record different species. Usually we go out with our guides, Bom and Ot. They have hawk eyes and spot the smallest of creatures. We visited a different area than usual, where hills and slopes are near vertical, using rope to hoist our tired legs through the oven jungle. Many ungraceful falls later, we arrived at a beautiful waterfall named Tonprai; appropriate time for a few 'selfies'.
Towards the end of the trek Ot spotted a very still and camouflaged snake that we could have sworn was there posing for the 120 snaps taken by the rest of us volunteers.
Each day never fails to amuse and you're always introduced by something new; whether it be holding a turtle for the first time to spotting snorkeling behaviour on boat trips in paradise.
Abi Dawson – 6 week marine coastal conservation volunteer