Curieusely Wandering La Digue
By Sarah - ghost writing as MC Simes
3 years ago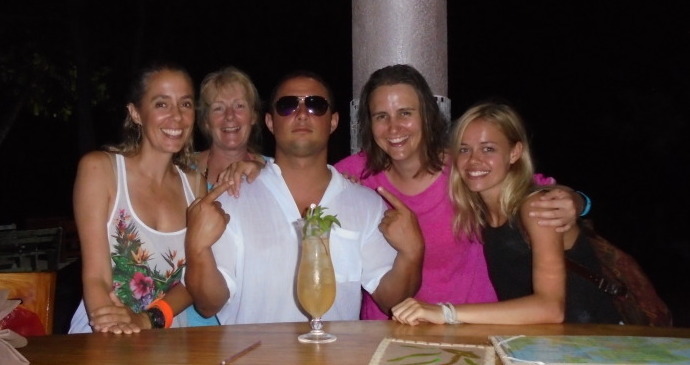 Oh hayy, didn't see you there. My name is Simon (you can call me MC Simes) and I'm this weeks bigtime blogger. This is the part where I pretend to be Sarah Jessica Parker but with less glitz and more mosquito spritz.
After a busy week on Curieuse Island, some of us decided to spend the weekend unwinding and exploring the beautiful island of La Digue. It all kicked off on nearby Praslin with some yummy edible goods and fun liquids from the Italian gelateria opposite the bus stop.  After a rocky ride over from Mahe to Praslin upon arrival to the Seychelles, I think it's fair to say we were all a little apprehensive about the boat trip. Thankfully it was smooth and we were there before you could say Ruddy Turnstone.
The bikes were lined up ready and waiting to be rented for a cool 100 rupees a day. With the island being so small you could get to any point on the island in no time at all. There are only a handful of vehicles on the island so bikes are the main mode of transport for both the local residents and tourists. We made it to our accommodation after a lovely 5 minute ride. It was a really nice place with our own bungalows, pool, breakfast and dinner – just what we needed after an amazing but tiring week of conservation research on Curieuse!
The first day we cycled to Source d'Argent which is apparently one of the world's most photographed beaches. It lived up to its expectations as we conformed to the clique's of maxin' relaxin' with a coconut drink in one hand and a book in the other.
After lunch we cycled around until our legs hurt and went for cocktails at La'Orangerie to watch the sunset. The drinks were expensive but well worth it to experience the amazeingness of the hotel.
So there's a little taster of our time on La Digue. 100 % worth a visit. We all rate it 10/10.
Off to eat some curry now.