By Christie Chandra
4 years ago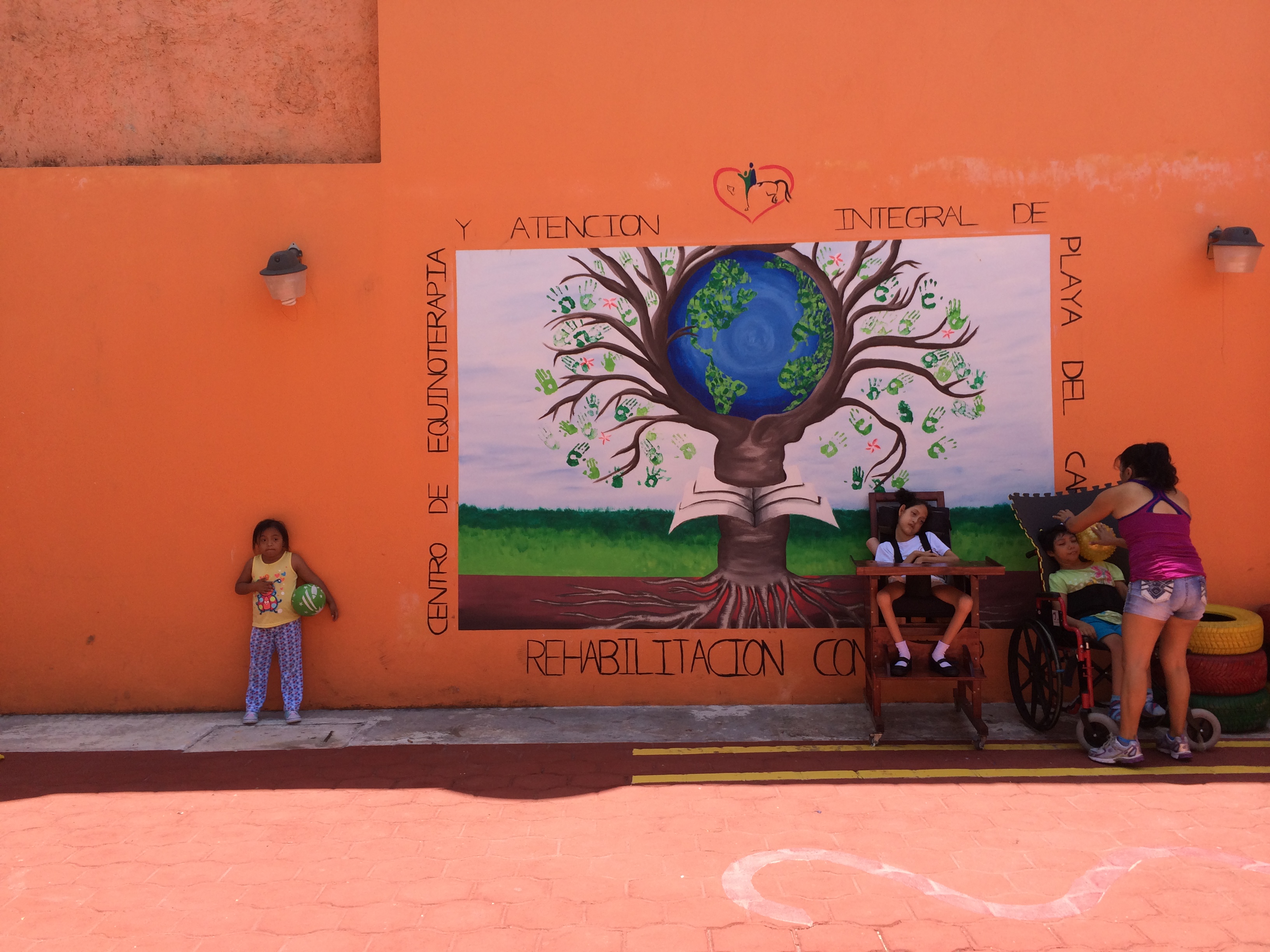 So this week, I thought I could shine a bit more light on the projects here in the Playa del Carmen Community program.
There are three different types:
1. Childcare- Save the Children's Ludoteca
2. Healthcare-  Special Needs School, Equine therapy, (aqua therapy when the pool's upgrade is complete)
3. Veterinary- Coco's Cat rescue
And what's awesome is that we all live in the same base, so we all get to hear about how exciting people's days were! And when you come up here to the Community side of Mexico, all you have to do is ask and you get three projects in one (if you wanted to of course!)
So lets start with the Ludoteca.
Spanish is usually an advantage here, you'll be interacting a lot with the kids and they, nor the teachers, don't speak english. Don't worry, you'll always have a staff member with you, but it's ideal to have basic spanish. But in saying that, I have seen many volunteers in my time that has no spanish and still have made an amazing bond! Love transcends language 😉
It starts from 9am until 5pm; and at the moment, we are getting our lunch delivered by an incredible local amiga who makes us an enormous portion of fresh, delicious, food-coma inducing mexican meals.
Be prepared to dance, colour, paint, play/ destroy the room with glitter. Be ready for intense games of Jenga, or brain-numbing battles with the jigsaw puzzles. But also, be ready to clean, and help the kids with their homework… yes… maths…. ugh.
The Special Needs School is special for a reason. 5 hours highs and lows, of what I can guess as what it would be like to be a parent. A bunch of misbehaving kids running a muck that requires tons of energy and patience but the feeling when you get through to them or when they're laughing, giving you hugs… makes you forget you were ever anything but happy.
The mothers and therapists that work at the school often gets you thinking that they are not human; how could they be, they have so much resilience, patience, but most of all love, unconditionally… they're more like angels, role models.
Be prepared to work outside your comfort zone, there will be hard times and hard moments. But at the end of the day, you leave exhaustedly rewarded.
Finally, our cute, fuzzy, cuddly project at Coco's. Let's get this part over with: animals, like any living creature, poop. So yes, we do help our partners to clean said poop as they help house rescued, recovering or abandoned cats and kittens so they are ready to be adopted. It's not all bad, you do get to cuddle.. i mean.. socialise.. with them too!!
Coco's also takes approximately 20 cats and dogs a day; with a mixture of stray animals and pet appointments. They have a permanent spay and neuter program to help fight the overpopulation of strays in Playa. After the training, we help with the prepping and recovery section of the procedures.
It's ok, this is for everyone! If you're not into blood or needles (like me) you can take part in the nails and ears section in the recovery! Or vice versa, if you're not keen on ear goop and ticks, you can specialise in the prep.
Be prepared to learn here at Coco's. This project attracts a lot of aspiring vet students or vet tech students because of how much practical side you are able to receive. Ask to learn how to put a tube in the throat, our vets/ vet techs will teach you. Ask to sit in a surgery, our vets will let you pull up a seat in the front row.
Our 3 projects don't just make up our program, it MAKES IT what it is… It's ok if you're not a people person, or an animal person, you don't have to do all three! But when you come here, remember to get the most out of it, is to have an open mind! There's a lot here thats similar to home, but a lot that is not; and at the end of the day, isn't the not similar part the reason why you decided to do this in the first place?