Beyoncé the Spider, Marshmellow Cookies and our first week on Curieuse Island!
By Dan Davies
4 years ago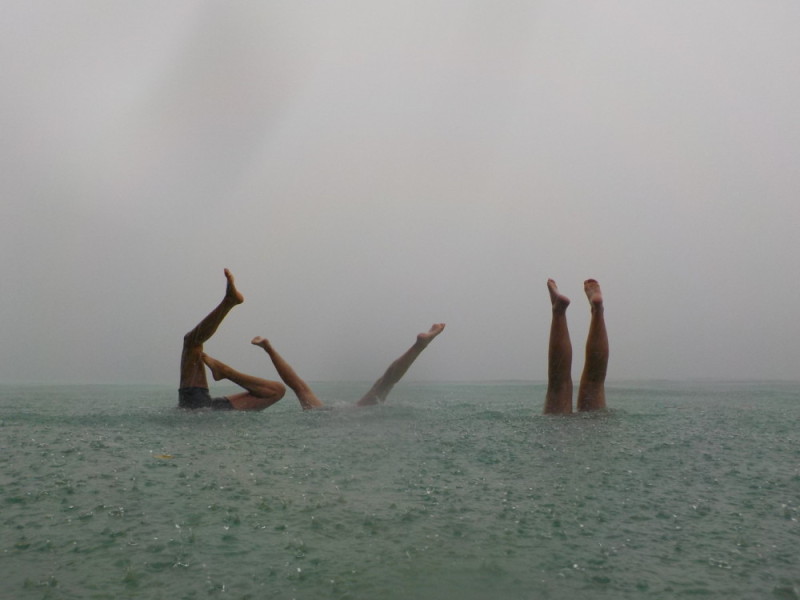 We have been here five whole days now and are settling into life on our tropical island paradise! The small group has been divided into two, Rick and Sofia are the construction duo and Camille and I (Brooklyn) are focusing on the terrestrial conservation side of things. We also have a fifth member of the team who is refusing to leave our room, Beyoncé the 'Huntsman Spider'; we have been advised by the staff to name our spiders after people we love to try and encourage our likening for them! I'm not sure how well it's working so far!
We have unfortunately somehow brought the rain with us to Curieuse, as it's rained every day since we arrived, however after getting caked in mud yesterday during our 'Mud-Skip' survey in the beautiful mangroves, the down pour of rain was very much appreciated! We had loads of fun when we returned to camp (with a full blown storm on our heels), as we jumped in the sea, trying to perfect an underwater selfie as well as the perfect GVI shaped underwater handstand!
We have been experimenting with cookie fillings this afternoon in preparation for the Coco De Mer trek early tomorrow morning to give us a much needed energy boost! We have gone for marshmallow, peanut butter and oat. We will also eat half of them tonight as its movie night! We have picked a stereotypical British film to introduce our on-camp non-Brits (Sofia, Camille and Cheryl) to cockney rhyming slang.
We have all fallen in love with the super friendly tortoises on Curieuse, who love being petted on their shells, necks, legs… well everywhere really! We are still yet to meet McGregor who is the biggest tortoise on the island, but I think we are going on a search for him this weekend – we challenge you to find something cooler with your weekend that searching for a tortoise on a tropical paradise!!
🙂
Big loves and tortoise hugs from all of us on Curieuse.