My amazing, life-changing month on Curieuse
By Danae Berkelmans
2 years ago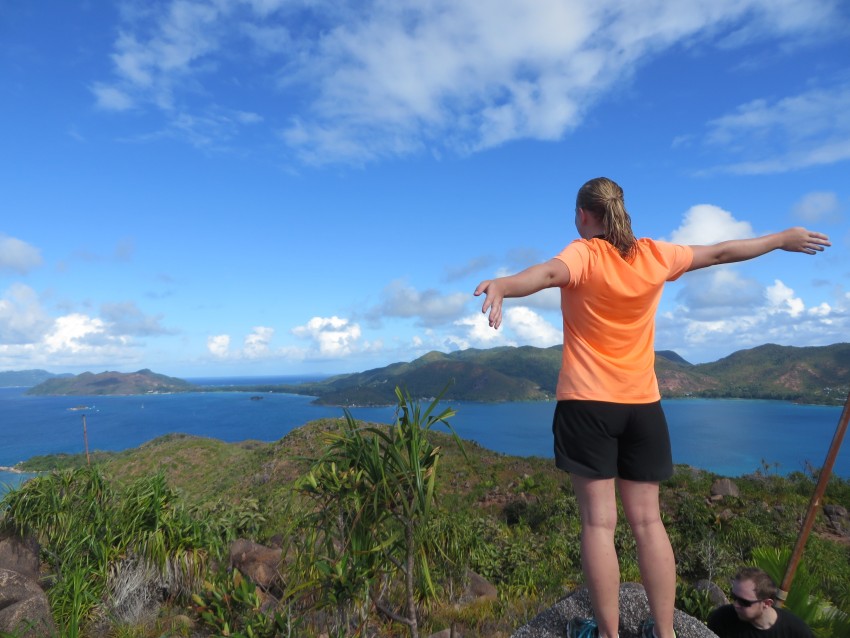 To narrow down what has been the greatest part of this trip so far would be impossible. GVI gives all the volunteers the power to feel they are making a big difference in everything we do. Upon arriving I thought the area would be only beaches. That is what a Google search of Seychelles would show you, but there is so much more. The high mountainous island covered with large trees, with crystal clear waters surrounding, the water sparkling as the sun touches it. A few days ago I hiked up to Mount Curieuse with individuals who share the same love for nature, hiking and adventure as I. The hike was challenging but rewarding, the view breathless. To feel untouchable, standing at the top and all you can think is 'this is it!'. To put any more describing words to what I witnessed would not give justice to what I had seen with my own two eyes. All in all, Curieuse Island is not what you think, it is so much more. This place is better than anything I could create in my own imagination. From one end to the next Curieuse is nothing short of spectacular so if/when you are coming, be ready for a life changing experience. Curieuse Island has a large range of species that makes it unique from other islands. One of my favourite species are the mangrove trees. These unique plants a) have the coolest names and b) grow in the coolest areas. Unlike other tree species, the mangroves are able to grow in highly salty areas regularly covered by the high tide. They act as a habitat and feeding ground for crabs, snails, mudskippers, lemon sharks, sea turtles and many unique birds. And Curieuse is just as amazing during the night as it is in daylight. Before heading off to sleep the best thing to do is star gaze under clear skies with millions of stars shining. Then once in bed the best thing is to fall asleep listening to the sound of the waves, wishing that every night for the rest of my life would be like this.
Subscribe to our Blog
GVI on Instagram
Sorry:

- Instagram feed not found.
GVI on Facebook