Afraid of living in Pez Maya in the middle of the Mexican jungle?
By Daniel Mendez Menendez
2 years ago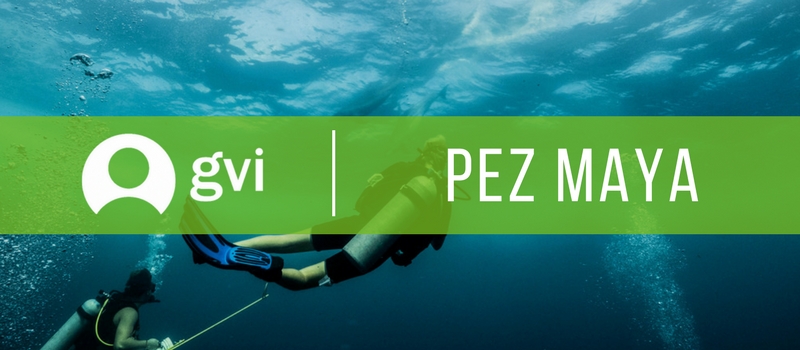 Before I arrive in Pez Maya, I was concerned about the circumstances I had to deal with at base. Six people in a room snoring during the night, sharing bathrooms, no WiFi. Even when we arrived at base we got the safety instructions:
• please do not eat any fruits around base because they might make you feel sick.
• do not touch any plants, they might make you get an allergy.
• do not run if you see a jaguar.
What did I sign up for? I was not sure if it is a marine conservation project or a jungle survival camp. I admit I was afraid to leave luxury behind me – but I was also excited for the new adventure I was going to live. All the volunteers were informed about these circumstances but you don't know what that means until you are right here. The only thing I expected to be good will be the diving.
But being here I got so much more…
I was in Pez Maya for two months and I learned and experienced so much more than I expected. The diving and the courses I did were well organized and I learned a lot about fish, corals and other topics. Now I am not only a visitor to the bottom of the sea, fascinated by all the life down there – now actually I know what I am looking at and I feel comfortable while I am diving. Of course, it is still exciting if you see a spotted eagle ray or a nurse shark.
Most surprising was the community living at Pez Maya. Concerning the community living, a mate told me that he was impressed by the attitude the people show at Pez. It does not depend what duties they have to do, people always do them with a smile on the face. The people here help each other and everyone knows about their duties and the whole group harmonizes like a Swiss watch. I also love the contagious passion of all the people about marine conservation, recycling and rational use of water…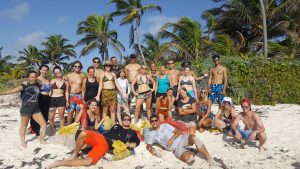 Everyone on base is willing to share their knowledge in presentations and instant feedback after each dive. I don't think that I will adapt my life to this lifestyle, but Pez Maya changed my awareness, perception and my opinion in these topics.
Coming back to the initial question: Afraid of living in Pez Maya in the middle of the Mexican jungle? Not at all. Do I regret the decision coming to Pez Maya? No. Did I spent a good time here? Hell yeah! I got used to the Pez Maya lifestyle really quick. The question that is bothering me now two days before I leave is: Will I miss Pez Maya?
I won't miss the mosquito bites or bucket showers. Although I will miss living next to the sea and diving every day. Around the world you can find so many amazing dive sites like in Pez Maya or better ones, but what makes Pez Maya a magical place? Of course, it is the people living as a family. I met so many people with different backgrounds with passion for diving and conservation. All the doubts I had before I arrived in Pez Maya quickly disappeared.
It will break my heart to leave Pez Maya and close this chapter in my life but I am ready for the next adventure.