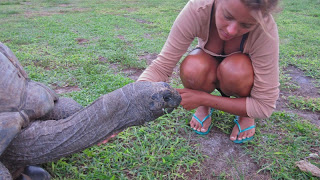 After another fantastic week of diving and surveying corals, fish and invertebrates, some of us headed off for a well-earned weekend away on some nearby islands – La Digue was one, while Bird Island was the other.
La Digue is reachable by ferry from Mahé via Praslin. You travel around the island by bicycle where you will find some of the most spectacular beaches in the world. Here, you can swim, sunbathe, and enjoy the amazing views.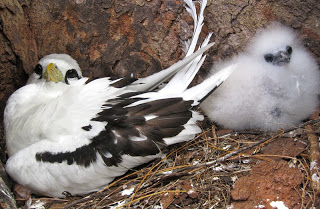 Bird Island is one the smallest of the outer islands in the Seychelles. We took the 30-minute flight from Mahé and landed directly in the heart of paradise. Bird Island is simply extraordinary and a highlight of our trip. It takes just one hour to walk around the entyre island, which you share with 24 Giant Tortoises, thousands of exotic birds (who never seem to sleep) and lots of crabs. We spent two blissful days in the tranquillity of this remarkable Heaven on Earth.