1) Make A Sustainable Impact
Each GVI project is designed according to specific objectives set by the United Nations, known as The UN Sustainable Development Goals or UN SDGs. These are a set of 17 goals that aim to "end poverty, protect the planet, and ensure prosperity for all" by 2030. We record the contribution of our projects to these goals and report on our progress every month, quarter, and year. To ensure that we are assisting with building in-country capacity and thereby contributing to long-term positive change, each project is also set up in collaboration with local partners and aligned to their specific outcomes.
2) Participate Responsibly
At the core of our mission to make an impact is our commitment to responsible contribution. All our operations are guided by our ten ethical commitments and we invest considerable resources in continually learning about and applying the latest best practices agreed upon by the global sustainable development community. In addition, we are also guided by five principles of human empowerment.
3) Be Supported Throughout The Journey
From the moment you complete an application, until the moment you return, and long afterward, your experience will be overseen entirely by GVI staff. Our Enrolment Team will match you with a program that suits your interests, our Support Team will help you prepare for your trip, and finally, members of our local Field Team will see to it that you are comfortable, provided with the training required, and guided through your project experience. Once you return home, members of our Alumni Team will be in touch with new ways to make an impact or stay involved.
4) Travel Safely
Before we add any accommodation, tour operator, caterer, or transportation service to our program schedule our in-country staff first conduct a full audit. All our projects are also run solely by staff vetted, recruited, trained, and managed by us. Each is Background Checked, Emergency First Aid trained, and has undergone an off-site Health And Safety course which includes on-the-spot Risk Assessments as well as the development and implementation of Emergency Action Plans and Crisis Management Plans.
5) Grow Personally & Professionally
In addition to the hard skills, like professional diving and biological surveying, and official certifications, such as a PADI Divemaster or TEFL certification, which can be earned on all our internship programs, all our participants also have the opportunity to master valuable soft skills such as intercultural competency, leadership, and teamwork. Training is provided by local instructors.
6) Join A Global Family
No matter which of our locations you choose to visit, or which project you choose to participate in, you're almost guaranteed to make new, life-long friends throughout your time with GVI. We believe that cross-cultural interaction is key to social change, which is why we make it our goal to facilitate authentic connections wherever we go. On any given GVI project you'll have the opportunity to connect with participants and GVI staff from all around the world as well as local community members, helping you cultivate a sense of global belonging.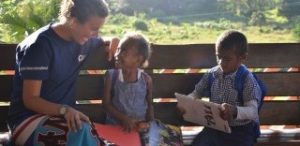 Volunteer Support
From the moment you click that Call Me Back button, to when you first land in country, you will be given full support by our team. With our amazing Country Experts, who will answer all your burning questions and help you choose the best project suited for your interests, to our Field Staff, who will be with you every step of the way to ensure you are safe and have all the support you need in country to make a worthwhile difference during your program.
GVI also provides strong support structures to our volunteer's post-trip to ensure that your involvement and impact doesn't have to end once you have returned home.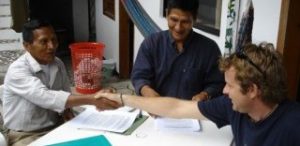 Partners
All our projects are directed by our local partners and we ensure all rights and credits stay in the country.
Through our various partnerships with prolific organisations such as Save the Children, The Red Cross, WWF, SANParks and The Jane Goodall Institute, to smaller community based organisations on the ground, we are able to provide quality programs that provide aid when and where it is needed the most. So you can be assured that our projects are legitimate and are making a difference.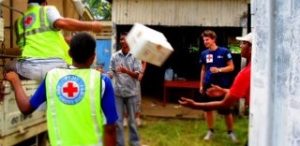 Impact
GVI supplies funding and manpower to multiple grass roots initiatives in developing countries all over the world.
Some of our biggest achievements to date have been awarding over 3,865 education scholarships; providing support to over 380 organizations worldwide; investing over 35,000,000 USD in our projects and running over 900 environmental sustainability initiatives in over 350 locations, including over 100 protected areas covering more than 12 million hectares.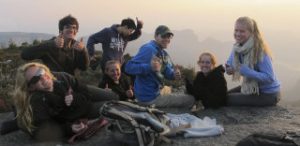 Alumni Services
Join our Alumni team back home and stay connected and involved in our projects while working towards your next adventure! GVI's Alumni Services provide a way for former volunteers to keep making an impact even once they have returned home.
Our Alumni program is designed to reward and benefit our alumni by encouraging them to continue to make a difference. Alumni can choose from different levels of engagement, receive exclusive discounts on future bookings and even stand the chance to qualify for a FREE trip paid for by us!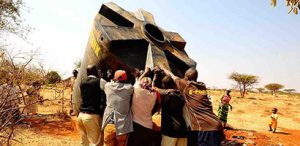 Proven Track Record
Since 1997, we have sent over 24,000 people on our volunteer and intern programs, spending over 70% of volunteer fees in the field.
The vast majority of our volunteers describe their experience with us as life-changing, with over a 95% approval rating. Find out more about what our volunteers have to say about their experience with GVI in their testimonials.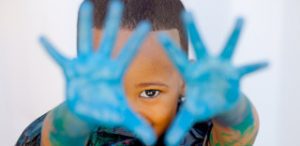 Transparency
The impact and benefits of you volunteering with GVI stay with our projects and partners – 70% of our funds go directly into our projects and the remaining 30% covers our operations and supports our projects indirectly through the GVI Charitable Trust.
Our unique GVI Live platform provides real-time updates from the ground, puts you in touch with staff and fellow volunteers before you depart, allows your friends and family to keep up with you on your trip, and once you are back home, gives you a great way to see how the project is developing since you left.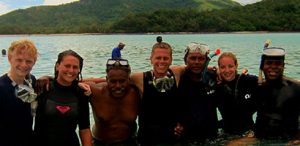 Recognised as the best in volunteering
Virgin Holidays Responsible Tourism Awards declared GVI as the world's best organisation to volunteer with for 2011.
Download our program brochures