Program Details
Code: PECL0536F
Machu Picchu Trek And Teen Volunteering In Peru
Explore the dramatic landscapes and ancient cultures of the Peruvian Andes and work under the Incan sun to conserve environmental resources and promote sustainable tourism.
Program Information
Visit Peru's most iconic Incan site while ensuring that it and the surrounding natural environment is protected for future generations and that local people benefit from the influx of tourists. Contribute toward UN SDGs #6, Clean Water and Sanitation and #8, Decent Work and Economic Growth.
Overview
Join teens from all around the world to experience first-hand the cloud-covered Incan citadel of Machu Picchu. Live in vibrant Cusco, known as the gateway to Machu Picchu, and work in a local Quechua community, the descendants of the Incas.
Machu Picchu draws millions of tourists every year. This creates economic opportunities for locals but places demands on the natural resources surrounding Cusco, specifically the main water source, a local lake. Teens on this project will help to facilitate greater participation by the rural community in the tourism industry, protect natural springs and grazing areas, assist with reforestation and the recovery of original Inca terraces and irrigation troughs, and building greenhouses. They can also get involved in local handicrafts like Peruvian weaving and explore other archeological sites.
Highlights



Visit Machu Picchu.




Assist with environmental conservation and local economic growth.




Live in Cusco, in the heart of the Sacred Valley of the Incas.




Contribute to the preservation of the customs of the Quechua culture.




Earn your ILM Youth Leadership Certificate.



Program Details
GVI Live
12 Nov
Assessment drive continue...
Assessment drive continue with Laura showing us segments of a Baboons tail plant https://t.co/7mGqXzB0yv
12 Nov
Global Entrepreneurship...
Global Entrepreneurship Week has kicked off, with four distinct themes. The theme, Ecosystem is particularly close to our [...]
Posts from the Field
Visit a Peruvian market, taste the national dish, and learn about the rich history of Cusco. Here's our guide of what to [...]
GVI Blog
Project Life
Accommodation
Our accommodation is a homestay-style hotel which sleeps three to four participants to each room. Each room is equipped with an en-suite bathroom with Western-style toilets. The hotel has electricity and hot water showers. It is located in downtown Cusco, close to many amenities. Participants can choose to have their laundry cleaned by a local service for a minimal price.
Meals
All meals on this project will be provided. Breakfast will be served at the accommodation, while lunch will be provided on project and will include local foods. Dinners will sometimes be provided at the accommodation and sometimes take place at local restaurants. A range of food choices is available, including both local and Western cuisine. Dietary restrictions and food allergies can be accommodated, with advance notice.
Communication
Free wifi is available at the accommodation and at most restaurants. Our project sites are mainly rural which means that wifi and telephone signals here are limited.
Transportation
Our main project site, a local indigenous community, is located about 40 minutes outside of Cusco. A private van and driver will transport participants to the project site daily. Our other project site is a 20-minute walk from the accommodation in Cusco.
Medical Facilities
There are several clinics and hospitals in Cusco. If there were to be a medical issue, GVI staff will ensure that affected participants are transported to the relevant facility depending on the nature and severity of the illness or injury.
Project Details
Tourism in Peru has tripled between 2004 and 2017, growing from 1.4 million tourists to 4 million tourists annually. Many tourists come to the region to see Machu Picchu, easily Peru's main attraction, and severe demands have been placed on natural resources surrounding Cusco.
Cusco is not confined only to the more densely populated center, since it also includes the surrounding buffer zones of the World Heritage site, which are mainly rural. Half of Cusco's population is classified as rural and 45% of its active population is employed in agriculture. Cusco also suffers from a high degree of poverty, with 51% of households living below the poverty line, 49% of homes are not equipped with a water supply and 67% have no sewer system. Another challenge facing the region is the illiteracy rate of 14.2%, which limits employment opportunities for Cusco's rural residents. Therefore, there are many other lifestyles and economies that are not necessarily being fueled by the growing tourism industry but whose natural resources are being consumed at an alarming rate.
In 2018, GVI joined forces with The Nature Conservancy (TNC) and other Peruvian community organizations to work on environmental sustainability projects in the region. The overarching focus of GVI's work is the protection and conservation of a lake that supplies 40% of Cusco's water. This involves monitoring the flora growing in the microbasin of Piuray lake, setting up measures to protect the natural environment, like building fences to protect natural springs and grazing area and creating infiltration ditches to prevent erosion and landslides, and promoting organic farming practices in nearby communities by building greenhouses,  building or recovery of Incan terraces for use in agriculture and reforestation.
In collaboration with one of TNC's partners, Center for Andean Regional Studies Bartolomé de Las Casas (CBC), GVI programs in Peru immerse participants in the local culture and educate them about the socio-cultural, historical, economic, and environmental factors affecting the region. As a non-profit, civil association, CBC has been working on protecting and advocating for indigenous rights since 1974. Under the guidance of CBC and GVI staff, participants will contribute to promoting responsible tourism and fair trade, participating in traditional arts such as weaving and dyeing, and assisting residents of all ages with expanding their economic opportunities.
As such, the main UN Sustainable Development Goals of this project include, #6, Clean Water and Sanitation, #7 Affordable and Clean Energy, as well as #8, Decent Work and Economic Growth.
GVI PERU LONG-TERM OBJECTIVES:



Ensuring water protection and conservation through construction projects.




Facilitating greater participation by rural community members in the tourism industry.




Educating community members about water conservation and organic produce production.




Improving the health of rural community members through low-cost, energy-efficient home improvements.



What's It like?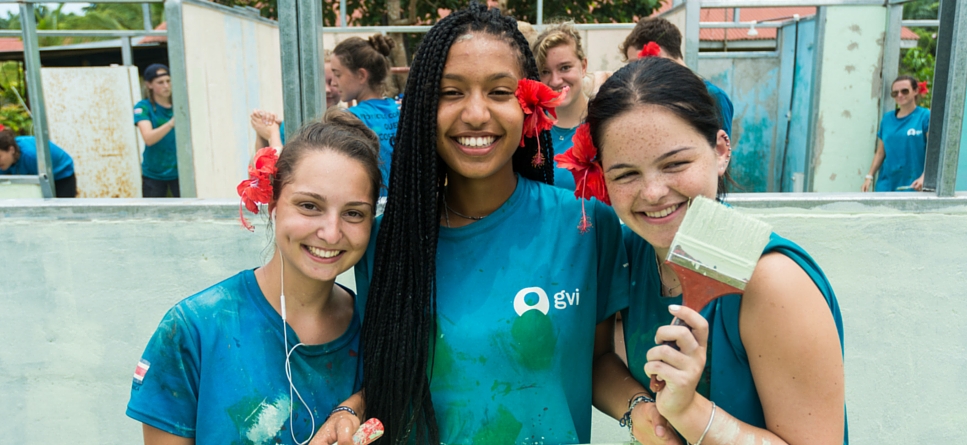 If you'd like to find out what the experience of joining a GVI project is really like, simply contact us and we'll put you in touch with one of our many Alumni.
We'll try to match you to an Alum based on your location, nationality, age, stage of academic career, gender, and program interests. This allows you to gain insights into the experience that is most relevant to you.
Depending on your location you might be able to speak to an Alum over the phone or online, or meet up with them face-to-face at a coffee shop nearby. We also run a series of small events around the world where you can speak to GVI Alumni, Ambassadors and staff members.
Our Ethics
Below is a list of core ethics and best practices we believe are essential to the operation of high quality, ethical volunteer and sustainable development programs. We believe that all responsible volunteer and sustainable development operations should focus upon these principles. If you are considering volunteering, these are some of the key considerations you should question, to ensure that your time and money contributes towards positive change.
Our 10 Ethical Commitments
Locally Driven, Collaborative Projects
We aim to design all our projects in collaboration with local organizations and communities and ensure that they are locally driven.
Clear Objectives & Sustainable Outcomes
We aim to clearly define short-, mid-, and long-term objectives with sustainable outcomes for all our projects.
Impact Reporting
We aim to track, record, and publish the impact of each of our projects.
Working Against Dependency
We aim to build in-country capacity by assisting local organizations in becoming self-sustaining.
Responsible Exit Strategies
For each local organization we work with, we aim to have a plan in place for withdrawing support responsibly.
Clear Roles & Specialized Training
We aim to ensure that ever participant is assigned a clear role and that they are fully trained and supported to carry out their work by specialized staff.
Respect for all
In all our actions we aim to respect the skills and efforts of all and seek to protect the rights, culture and dignity of everyone who engages with GVI.
Local Ownership
We work to ensure that credit for the results of any project, along with any data collected, research conduct, or Intellectual Property developed, remains the property of local organizations.
Transitioning from the Orphanage Model
We do not condone and aim to withdraw support of orphanages and residential care centers.
Child and Vulnerable adult policies
We will live by our Child Protection and Vulnerable Adult policies.
Continual Development
As an organization, GVI is committed to striving toward best practice, and to educating both our potential participants, our partners, and the world at large about them. Both the volunteering and sustainable development sectors are increasingly, and rightly, under scrutiny. Many recent local and global articles highlight poor practices and questionable ethics GVI is widely recognized for striving to apply global best practice in the volunteering, education and sustainable development sectors throughout our operations by reputable organizations such as ChildSafe.
However, global best practice is always evolving and we dedicate both time and resources to engage with internationally respected experts and learn from the latest research to ensure our programs both fulfil their potential to create maximum positive impact, and minimise their potential to create unintentional negative impact. Along with and as part of the sustainable development and volunteering community, we are constantly learning and applying this learning to practice. We do not always get everything right, but we seek feedback from our community members, partners, participants and our staff, and react accordingly. We know are already doing a great job, and feedback we have received confirms this, but we aim to do even better and are continuously refining our operations to improve upon our already excellent reputation.
What's Included
24-hour emergency phone

24-hour in-country support

Access to Alumni Services and Discounts

Airport pick-up (unless otherwise stated)

All necessary project equipment and materials

All necessary project training by experienced staff

Location orientation

Long term experienced staff

Meals while on project (except on work placements for long term internships)

Safe and basic accommodations (usually shared)

Welcome meeting
What's Not Included
Additional drinks and gratuities

Extra local excursions

Flights

International and domestic airport taxes

Medical and travel insurance

Personal items and toiletries

Police or background check

Visa costs (where necessary)
Adventure


Machu Picchu:

Undeniably the most popular tourist attraction in Peru, a trek to this medieval Inca stronghold has been described as a truly life-changing experience. The specific trail selected will be based on availability, accessibility to young trekkers of differing levels of expertise and our own stringent health and safety standards.



Ollantaytambo:

This massive Inca fortress is another popular tourist attraction. Visitors come to marvel at the Sun temple and the Princess Baths fountain.



Sacsayhuaman:

The previous capital of the Inca empire, this gargantuan complex showcases Inca ingenuity at its best.  



Yoga lessons: Although yoga is not native to Peru, the county has become a popular yoga retreat destination. Depending on how many teens are interested in immersing themselves in this ancient spiritual practice, we can arrange for a session at one of the many high-end yoga retreats in Cusco.


The Team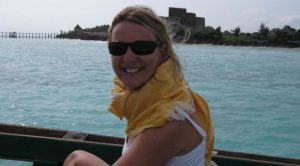 Shayle Havemann
Director of Programs
Meet Shayle, our innovative and driven director for all our projects around the world. She has two honours degrees, one in Industrial and Organisational Psycology, and another in Developmental and Education Psycology. Shayle also has over 10 years experience in setting up, managing and evaluating environmental and community programs across Africa, Asia, Europe and Latin America.

She is well-practiced in facilitating meaningful and effective intercultural engagement and this makes her the perfect person for overseeing our operations in the multicultural country of South Africa.

When not attending meetings or planning her next endeavour, Shayle can be found spending time with her family or taking part in some or other exciting outdoors activity!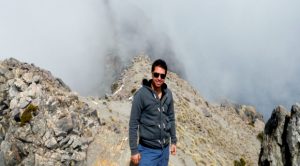 Alejandro Vazquez
Logistics Coordinator
Meet Alejandro, our logistics coordinator in Playa del Carmen. He started out with GVI as one of our National Scholarship Program participants in 2007. With a degree in Tourism Management and a passionate commitment to improving our world, we just had to keep him!

Alejandro's favourite aspect of his job? Our Partners. "The opportunity to partner with organisations that share our goal to make the world better is amazing, also seeing the way volunteers connect with the children and the huge effect they have on their development, even over a short period of time. They're a great resource for the children's education."

When he's not working, Alejandro likes to explore the local area, visiting the Mayan ruins and national parks, or relaxing at the beach.
Parent Info
'If only every student could do this. It changes your life in all the right ways,' says Chris Heritage, parent of Luke Herritage, one of our teen volunteers who has participated on two GVI programs, one in Costa Rica and another in South Africa.
We are a parent-run organisation that is incredibly serious about health and safety, and increasing the impact, as well as the long-term career benefits of our programs. Our programs help young people develop the skills to select a career path that is personally fulfilling, and live a life aligned to the well-being of our planet and the global community.
Ken and Linda Jeffrey, whose son Sam volunteered with GVI in Thailand, talk about how the experience affected Sam. He also went on to volunteer with GVI again in South Africa. 'I know it sounds like a cliche but in a sense, he did go away as a boy and he came back as a young man. Both of us could recommend GVI without any hesitation to any other parent thinking about exploring an opportunity for their children to explore the world and to see different parts of it.'
Parent Info Pack
Download the Parent Pack and learn more about:
Our staff: All our projects are run by staff, selected, vetted, trained, and managed by our central office.
Health and safety: Our safety practices include a child and vulnerable adult protection policy.
Staying in touch: See what's happening on base, by following a hub's dedicated Facebook page.
Free parent consultations: We would love to talk to you about exciting opportunities available for your child.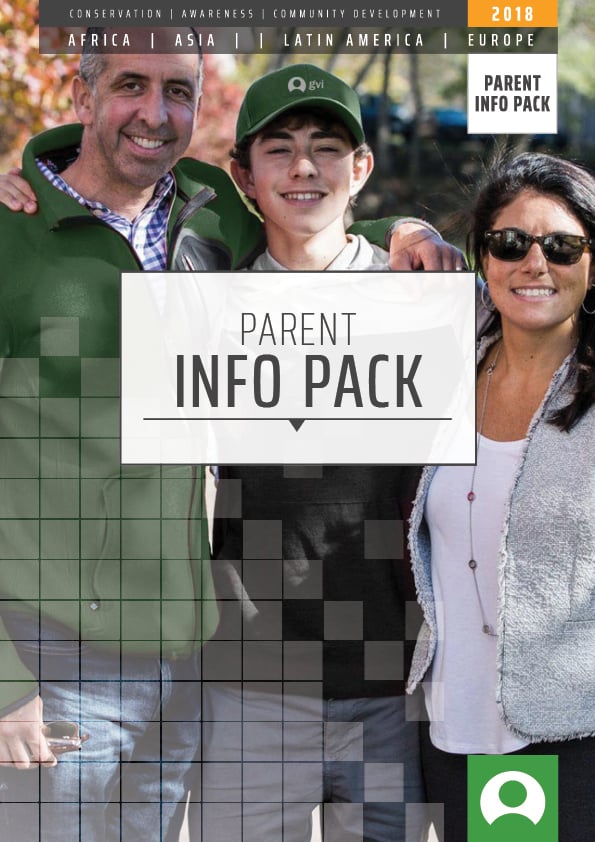 Volunteers who went on this program also considered these
Get introduced to the world of volunteering abroad in this dedicated under 18s project[...]
Travel to the "Land of Smiles" and assist on valuable community based construction[...]
Help renovate schools or contribute to sustainable construction projects in Kerala,[...]
Contact Us
Global Vision International
1 Emperor Way, Exeter Business Park Exeter, Devon, EX1 3QS, UK
Learning Provider Number (LPN): 10002692
Centre Number: 17067

Download a Brochure