PROFESSIONAL DIVE TRAINING
Professional Dive Training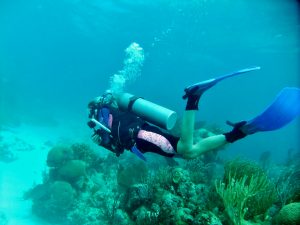 In partnership with PADI and esteemed dive centres around the world GVI offers world-class, professional-level dive training and marine conservation training. The training is transferable to any dive-industry application, distinctively unique as our training is environmentally focused, with extensive conservation understanding and training. This professional-level dive training is offered in Fiji, Mexico and the Seychelles and includes the options of a Divemaster Internship, Instructor Development Course (IDC) and Master Scuba Diver Trainer course (MSDT). Get your PADI Divemaster or IDC and MSDT qualification and boost your career when you join us on one of these thrilling professional dive training programmes. We've been training divers to the highest standards since 1998, and have an amazing record of helping our alumni find incredible jobs all around the world. With research bases in three regions, we have unsurpassed knowledge and experience in the industry, and can facilitate extraordinary experiences whilst helping you succeed in the industry. We now have a range of programs specifically for students; join a gap year volunteering program abroad and make a real difference in the world.
Here you can define the content that will be placed within the current tab.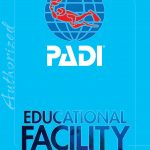 GVI is an authorised PADI (Professional Association of Diving Instructors) Educational Facility. PADI is the world's largest recreational diving membership organisation. This means that our diving programmes have been recognised for the contributions they make to communities and research through diving, and are endorsed by PADI. By becoming a PADI member we are obliged to ensure that we follow PADI rules and regulations, as well as ensuring their standards are met when delivering a course. This is normally a status gained by universities, however, through demonstrating our value to the dive community, we are fortunate enough to also share this award. It is our responsibility as an organisation to ensure all standards are met, by using diving as a tool to focus on education and research. In partnership with PADI & XTC Dive Center we provide world-class, professional-level dive training, with our distinctively unique marine conservation training. XTC Dive Center is a PADI 5 Star IDC Resort located in the town of Xcalak, Mexico, within the Xcalak Reef National Park, part of the Great Maya Reef, the second largest barrier reef in the world. XTC Dive Center is privileged to be the only full-service diver operation with access to the Chinchorro Bank Biosphere Reserve, the largest and oldest reef in the northern hemisphere, a highly protected marine sanctuary home to some of the healthiest reefs around. The dive centre has a world class staff of multi-national instructors and instructor trainers that have been hand-picked to run top-notch training programmes with first-world teaching and diving facilities in a pristine location.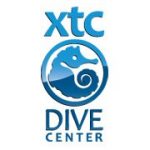 XTC Dive Center has several classrooms outfitted with top of the line audio, visual and multimedia equipment; as well as an in-house state of the art fill and blending station with three compressors and an advanced gas-blending station. XTC Dive Center has been awarded several awards for Excellence, including "Outstanding Dive Business" regional finalist (best in Latin America) by PADI, as well as by Project Aware (most environmentally engaged in Latin America). They have developed a solid reputation for very high quality training with an environmental focus, and a reputation for being a place where divers of all skill levels can go to get world-class training in a marine protected area, with a strong conservation-minded focus. A core belief at XTC Dive Center is to develop competent, well-rounded professionals that have the skill set necessary to thrive within the broader dive industry and to become ambassadors for the environment by training competent, conscious divers and influence dive operations to adopt environmental best practices. Being located within an MPA that is considered a "priority area" by the WWF, RAMSAR and other organisations, XTC Dive Center has been actively involved in supporting ongoing conservation and research initiatives and projects with the Mexican federal government, academic organisations, NGO´s and international aid agencies.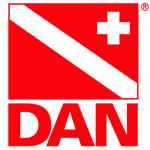 DAN, or Divers Alert Network is the largest association of recreational scuba divers in the world, with a mission to help divers in need of medical emergency assistance and to promote dive safety through research, education, products and diving services. In 2014 and 2012 we were selected by public nomination for the DAN Member's Choice Award for International Business. The community felt we had demonstrated remarkable and commendable dedication to establishing a culture of dive safety. In addition to incorporating DAN's safety recommendations, we teach DAN Emergency Oxygen for Scuba Diving Injuries as well as the Neurological Assessment. Whether on a boat or on land, there are always DAN oxygen units and a first aid kit on hand.
Our Health & Safety Standards
Every three months, we conduct a health and safety audit during which we review all current documentation and plans. We expect our staff and those on our programmes to conduct pre-dive safety checks, conservative dive profiles with constant buddy contact, and complete thorough pre – and post-dive briefings.
Download our program brochures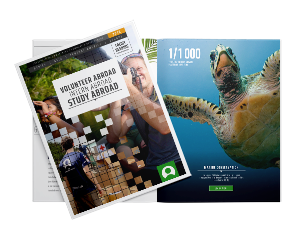 "The trip has given me the opportunity to improve my diving tenfold, not only practically but theoretically. The divemaster internship has been excellent in giving me the chance to try different equipment, learn about diving theory and the reef and complete all the stages needed in order to start my divemaster."
"GVI is a worldwide organisation. We work with different nationalities and backgrounds and most of our operations are located in remote places. As a responsible organisation, we have control measures in pace to minimise the potential of an accident such as risk assessments, emergency action plans, health and safety audits and dive logs, which everyone is familiar with."