Come Meet Rachel in Cheltenham - 12 January 2019
Boston Tea party 45-49 Clarence St, Cheltenham GL50 3JS - 12 January 2019, 10:00-12:00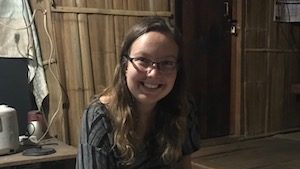 Hi, my name is Rachel. I have recently spent 6 months doing an internship with GVI in Chiang Mai, Northern Thailand. This is the second project I have been on with GVI in the space of a year. I have also been on the Seychelles project on Curieuse Island.
Volunteering with GVI was the best thing I have ever done! From the time of booking, whilst on the project and even when I'm home, they have provided me with support and are really passionate about the work that they do. GVI provided all the training that we needed so that we were fully aware of what we were going to be doing and how to do so safely. They also have a fantastic relationship with the local Seychellois and try to work with the community to increase awareness about the projects.
I would recommend it to anyone.
Come join Rachel for a coffee and for some information on her experience.
Fill in the form below
to register for the event