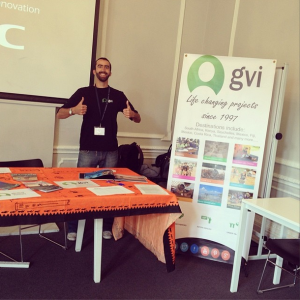 GVI Open Days and Events
Our team of staff and ex-volunteers are waiting to meet you. Every year we host a number of our very own open days and you are invited.
Below are our up and coming events but also don't forget to check back for other events in your area as we are constantly updating this list.

GVI BROCHURES
Choose from our selection of brochures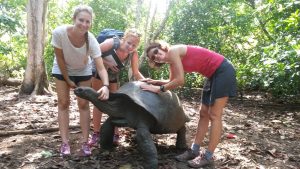 Come Meet Alison in London – 19 Jan
An incredible 50th birthday present from my husband and daughters left me unexpectedly heading for Seychelles, to take part in the GVI Island Conservation program. Myself and four other participants arrived on Curieuse to find that the camp is based on one of the most beautiful beaches in Seychelles, San Jose, with white sand, turquoise sea and great views of Praslin. The tortoise tickles at the Rangers Station was great fun, we took measurements to monitor their growth. Wurtles involved hiking to Grand Anse to record the nesting of hawksbill and green turtles.
Come and meet Alison to hear more about her GVI experience!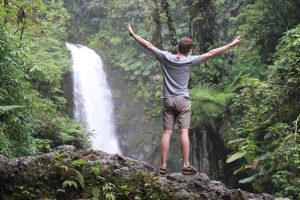 Come Meet  Laurens in London – 3 Feb
Being able to live with all the other volunteers in the house in Quepos during the volunteering program was a very nice experience. I met so many great people and I honestly felt very welcome in the house. I am so thankful that I could experience this together with all of them. Also, since Costa Rica is such a beautiful country with marvellous nature, I travelled around with them during the weekends, which was a lot of fun. During the three weeks I have met some truly amazing friends and I am very grateful that I could experience those weeks together with them!
Come and meet Laurens to hear more about his GVI experiences!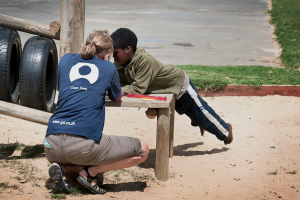 Speak to the Team
If we do not have an event coming up near you then drop us a message, a member from our Sales Team will arrange a time to call you back and talk through any GVI project. We are looking forward to hearing from you!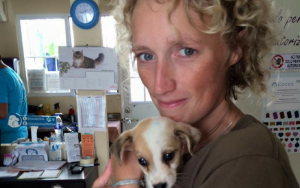 Come Meet Susie in Leeds – 20 Jan
I absolutely loved my own GVI experience and I would love to help give others the same opportunity to have their own. I chose to do the GVI Mexico community long-term internship in the summer of 2015 as it seemed like a great opportunity to get relevant work experience.
Come and meet Susie to hear more about their GVI experiences!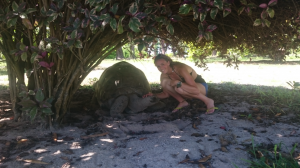 Come Meet Leigh-Anne in Leeds – 24 Feb
After volunteering in the Seychelles, Leigh-Anne was left truly inspired so she's now looking to share her story with you as a GVI Ambassador!
Come and meet Leigh-Anne for a coffee and find out more about GVI and her experiences as part of our Alumni Team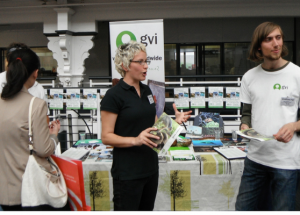 Events
Our Outreach Team and Alumni are out and about attending a variety of events and presenting about GVI so click below to view where we are near you and don't forget to check back as the list is always updating!

GVI BROCHURES
Choose from our selection of brochures