Your Perfect High School Volunteering Location! [Quiz]
By Matthew Del Grande
1 year ago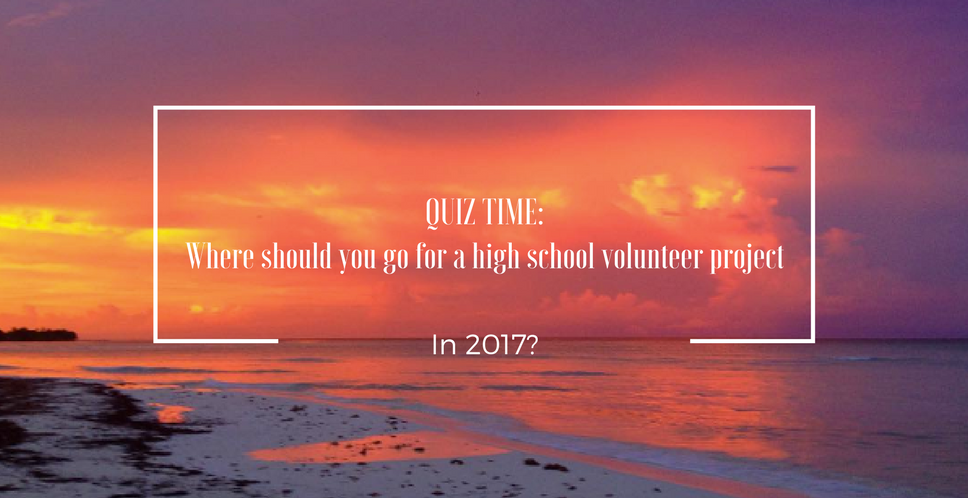 This year, why not take the time to improve yourself and give back during your school holidays? GVI can help you gain valuable skills that you can't learn in the classroom! If you're thinking about going on one of our international volunteering projects, but you aren't sure where you should go, take our quiz specially made for high school students!
Find out which GVI location is perfect for your international volunteering adventure!
Subscribe to our Blog
GVI on Instagram
Sorry:

- Instagram feed not found.
GVI on Facebook