Are you an ambitious young business student, who knows they have the knowledge, talent, and guts to make it in the competitive world market? Looking for a chance to prove it? GVI's international business internships will give you that chance and help you show your worth to future employers. 
Our business internships are challenging on-the-job training programs that throw students right into the thick of complex problems faced by small to medium-sized local enterprises operating in the developing world. Students are confronted with the realities of doing business in these environments and pushed to come up with solutions that need to actually work. 
Graduates who complete the program will walk away with a tangible accomplishment to can add to their resume, and boast about when answering that all those difficult interview questions. You'll be able to talk about your strengths objectively by supporting your discussion with examples from real-world experiences. 
So if you're a business major or MBA student and you are still on the lookout for a great summer internship opportunity, watch the video below to learn more about our international business internships, or if you have specific questions, scan what's below. 

Further Reading: 3 Key Reasons Why International Experience Is A Career Must
Tell me more about GVI's business internships

In which locations does GVI offer business internships?
Our flagship business internship is located in Cape Town, South Africa, a city known for its natural beauty, diverse culture and as a hub of creative business enterprise. The country is also known for the innovative solutions being applied to solve some of its more pressing issues such as poverty. As a GVI business intern in South Africa, you'll be working with entrepreneurs at a business incubator, Solution Space Philippi, set up by the University of Cape Town's Graduate School of Business. 
What is Solution Space Philippi?
Solution Space Philippi is a startup development area located at the heart of several townships in the village of Philippi. The majority of the campus is made up of container spaces rented by local business owners for use as their head offices. There is also a communal space where entrepreneurs can interact with lecturers and students from the University of Cape Town Business School. It is a vibrant, dynamic community designed to foster engagement and innovation. The centre exposes students and academics to problems business owners face in the real world and, at the same time, provides small business owners, who do not usually have access to the resources provided to more mainstream businesses, with the training and support they need to get their business to the next level. 
What kind of businesses will I be working with?
Solutions Space is home to an incredibly varied range of small- to medium-sized enterprises. Some of the ventures include small catering and laundry operations to medium-sized IT firms. 
What will I be doing for these businesses?
Many entrepreneurs need training in specific technical expertises such as bookkeeping or marketing while many of the businesses need help developing strategies for future growth. Especially common is the need for assistance with human resource management. Interns can also expect to help business owners draw up business plans to help them apply for microfinance, marketing plans to aid the growth of their customer base and financial analysis to provide more data-driven decision-making practices. 
How will I know which business to work with?
When signing up for the program, we'll speak to you about your background, interests and what you hope to gain from this program. We'll then partner you with a local business owner in need of your particular expertise. This way you'll ensure you develop your own range of skills and that you'll be delivering assistance where it is most needed and thereby truly making a difference to the future success of a real business. 
Further Reading: One Skill Every 21st Century Student Should Have and How to Get It

How will this internship help with my professional development?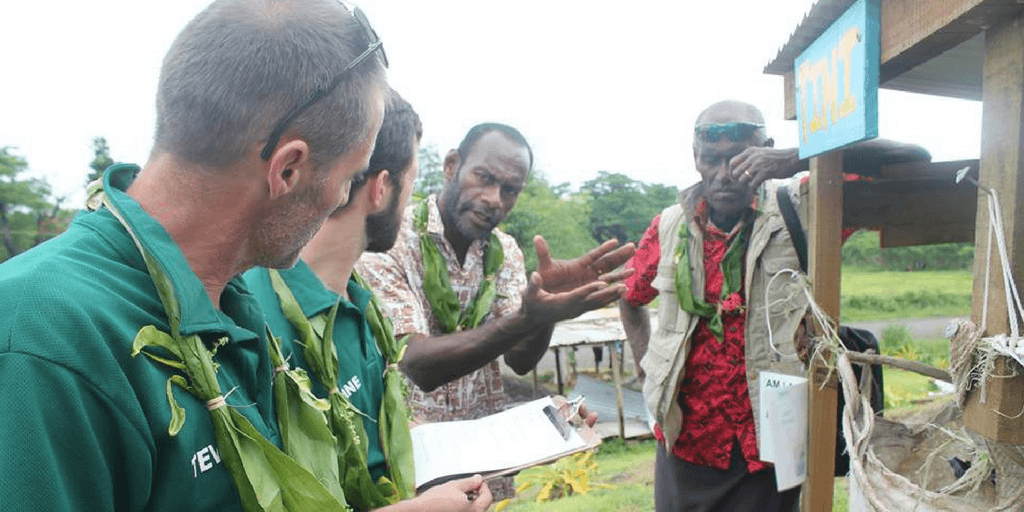 Will this internship help me get a job?
Employers want to know that if they hire you, you'll be able to do the work. The problem is that if they give you a chance to try it out, and you aren't able to live up to their expectations, they're the ones that will make a loss. Understandably, many employers just aren't willing to take that risk.
Completing a GVI business internship proves to employers that you can lead a project independently, work in a team and create meaningful change in an organisation while you're at it. This shows them that you aren't a risk, you're an asset, and they would be lucky to have you. Employers who've hired previous GVI interns include global firms like Emirates, Google Adwords and Amec Foster Wheeler.
What kind of work does this internship prepare me for?
After completing this internship you'll be ready for any business management or administration role. This might include positions in human resources, logistics, or marketing departments. You'll be particularly well-positioned to excel at any job that requires an understanding of issues in the developing world, working with small, under-resourced start-ups, and operating in a social enterprise context.
What will I learn on this internship?
– Contextual Awareness
Possibly the most valuable skill you'll learn on this internship will be your insight into how distinct contexts can affect business decisions. Businesses are about customers and customers have different needs and expectations depending on their context. Any enterprise is also locally situated which means that managers need to deal with the obstacles presented in this specific region. Your ability to perceive the complexity inherent in the situatedness of each business will allow you to see the bigger picture, teaching you how to become a better analyst and strategist.
– Cross-cultural Communication
Not only will you understand a local context, but you will learn to communicate more effectively with the people in this region who don't share your language and culture. In a globalised economy, this is an extremely important and valued skill, which will not only help you get your foot in the door at prestigious firms but will also help you perform better in your daily tasks no matter what level you'll be operating at.
– Needs In Developing World Economies
Many of the facilities afforded to individuals in the developed world are simply not available to those from the developing one. Forcing you to think like a business owner in these circumstances, will allow you to fully grasp the obstacles to growth in these countries like no book, documentary or course ever could. 
– Communication
Possibly the skill most undervalued by students is the ability to communicate effectively. It would be a mistake to ignore this skill so highly prized by employers in any employee. What employers know is that if you are going to be effective in any team, you'll need to be able to state your case clearly and concisely, while also making sure that you have taken the views of all your team members into account. Partnering with small business owners to identify their most critical issues, discussing your potential solutions with them and working together to implement your plans will not only help you develop communication skills, but also help you prove to employers that you have used them to get work done. 
– Leadership
GVI business internships, like all our other internships, includes leadership training. The course is a thought-provoking and hands-on way to develop and test out your leadership abilities by learning what being a great leader means to you and using your new awareness to lead a team. 
– Teamwork
To get things done you need teamwork, and employers have known this fact since time immemorial. That's why they're always insisting on potential new hires providing proof of their teamwork skills. For the duration of your time with GVI, you'll be working in partnership with business owners, thereby strengthening your capacity to work as part of a team.
– Flexibility, Creativity and Complex Problem Solving
Throughout the project, you will be pushed to come up with answers to problems featuring manifold conflicting aspects. Flexibility will also be a key asset you'll have to learn quickly in order to ensure that projects keep running smoothly in the developing world. These are all skills that are in high demand in the modern workplace. The problem is that they are considered so 'fluffy' that most candidates don't know how to prove that they have them. You, however, will be able to show evidence of these traits when discussing your experience with GVI.
How will learning happen on this internship?
– Seminars
Leadership and cultural training will be provided in a seminar format by academics from the University of Cape Town's Graduate School of Business, decision-makers from Solutions Space Philippi and GVI staff. We believe that engagement is the key to effective learning, which means that we will allow plenty room for discussion and debate after any session. 
– Reflection
Truly integrating an experience doesn't happen overnight. You need to really take time to contemplate your learnings and experiences. This is why self-reflection time is included in all our programs. Funnily enough, because they're fully immersed in the context and have all the space they need to truly grow as a professional and as a person, many of those travelling with us find that they learn more than they ever have, more quickly than they have before.  
– Mentorship
At the beginning of the program, you'll be assigned a mentor selected from the GVI staff on base. This mentor will sit with you once a week to discuss your individual progress and give you the opportunity to discuss any of your new insights. This time is key to developing your sense of fulfillment, motivation, and your vision for your career.
– On-the-job Guidance
While you're working, we'll be sure to give you the space to get the job done, but don't think that just because we aren't within arm's length, you can't come ask us for help. Our staff, as well as those at Solution Space Philippi will always be available should you need to ask a question or talk through a problem. Speak to us at any time while on project or when you get back to your accommodation. 
Will I receive any qualifications?
Yes, that's one of the great things about GVI internships. You'll be able to add a leadership qualification, a certificate of completion and professional recommendation to your resume. Unfortunately, our business internship curriculum is not yet a credit-bearing, but you can apply to your institution to find out if they are able to endorse it for credit. All educational institutions are different so if you have any questions about this simply contact us and we will provide specific advice.
Further Reading: Know Your Skills: How To Explain Your Abroad Experience On A Resume
What impact will my work have on the local community?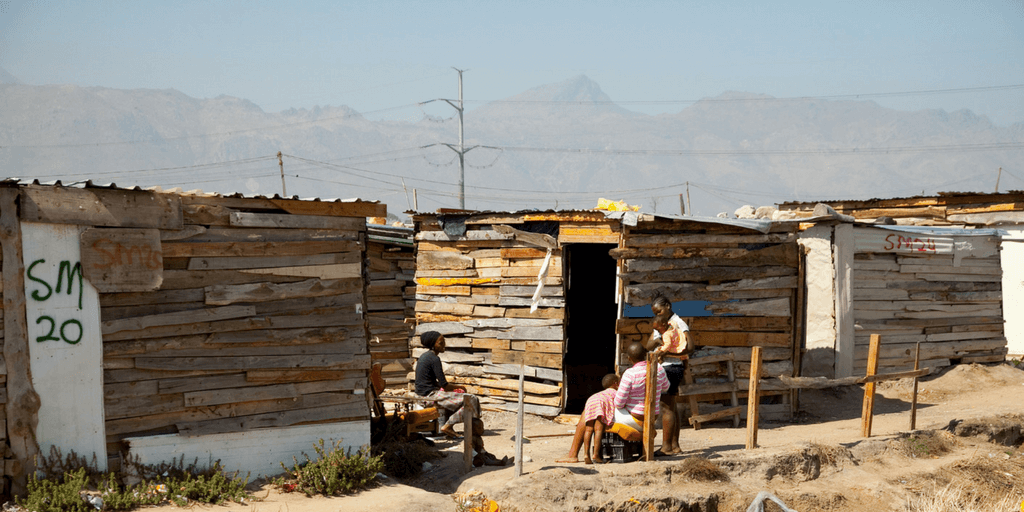 Our business internships are designed to achieve objectives set according to the first United Nations Sustainable Development Goal, the eradication of poverty. It is our way of helping to increase prosperity worldwide and promote income growth in all countries. Our internships do this by connecting young business talent from the developed world with startups in the developing world. 
In South Africa, where about 30 million live in poverty and a quarter of people are unemployed, the effect of contribution to small enterprises will certainly be felt. As a GVI business intern, you'll be helping to build South Africa's economy from the ground up. Your work will help more South Africans gain financial independence and create a sustainable future for themselves and their families. Moreover, by transferring your knowledge to business owners you will help create longer-term growth by investing in the country's most important asset for economic growth — it's people.
Further Reading: 10 Things You Need To Do In Cape Town
And finally, let's get some practicalities out of the way

Who's perfect for this internship?
Undergraduates, graduate students and those who are completing their MBA are the ideal candidates for this internship. However, students from a range of disciplines are welcome to join, provided that they have experience in a related field. Those specialising in the disciplines listed below will benefit most substantially from a GVI business internship. 
Are any minimum qualifications?
Yes, we require that all students looking to join must have:
A high school diploma.

Business-related experience, knowledge or training

Police clearance (in keeping with our child protection policies).
When do these internships run?
GVI business internships run over summer 2018, from April to May, and from summer through to fall in 2019, May to November. There is also the possibility that we will be launching additional business internships in new locations within this time period.
Is there a deadline for applications?
Like on other GVI programs, there are no cut off dates for the GVI business internships. Programs close for applications once all slots have been filled and if they aren't participants are welcome to join at the last minute. However, we recommend booking at least 6 months in advance to avoid any disappointment. 
How long is this internship?
The minimum duration to join and complete the project is four weeks, but you can choose to continue your stay for up to 12 weeks. 
What is the cost of this internship?
Costs start at £2695.00 for four weeks, the cost increases the longer you stay and stops at a cost of £4295 for12 weeks. 
What's included in these internships?
Accommodation: Apartment-style communal housing with comfortable beds and warm water.

Food: Three meals a day provided at the communal house.

Transport: Airport pick-up and drop-off as well as daily site visits.

Training: Lectures by local academics and seminars lead by GVI staff.

In Country Support: Daily assistance from GVI staff as well as emergency contacts.
What's not included?
Flights.

Visas.

Travel and Health Insurance.

Police Check.

Weekend Transport.

Additional Food and Snacks.
Is this a paid internship?
Interns do not receive compensation, however, all food, accommodation, transport, and tuition is provided for by GVI.
Will there be a job available after this internship?
Although we don't guarantee a placement after this internships, depending on our needs and those of our partners as well as your performance in the field, you might be offered a position with either GVI or our partner organisations.
Where will I stay?
Your accommodation will be located in Southern Suburbs of Cape Town. The area is known for its proximity to Table Mountain and the Atlantic Ocean. This is also where the wealth of biodiversity unique to the region is most spectacular. It is the oldest part of the city with the greatest abundance of historical sites and is popular among locals for being a bit of a shopping mecca.
When will I be working?
You'll be on project weekdays between eight and five. The weekends will be yours to explore the city.
What can I do on weekends in Cape Town?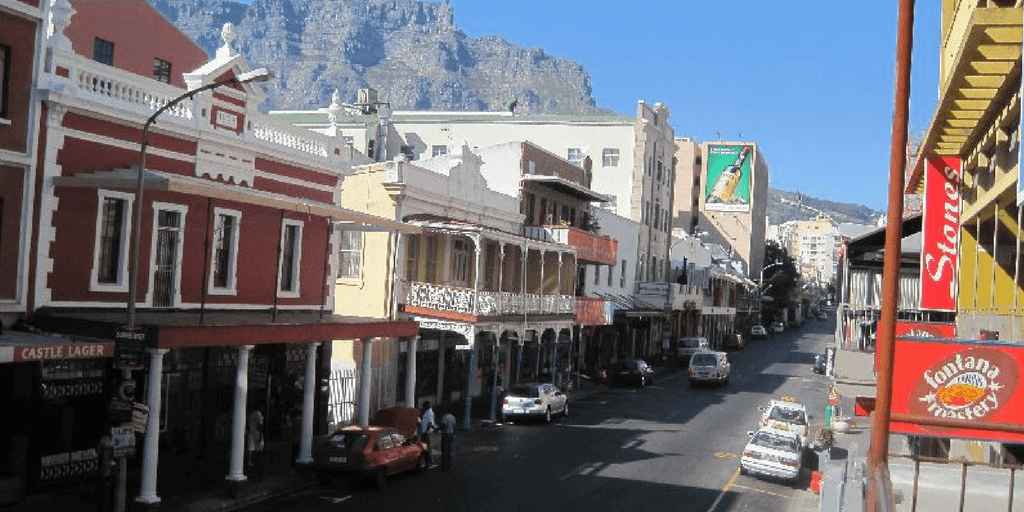 Cape Town is a diverse city boasting many great places to eat, gorgeous views, and magnificent beaches. Many travellers head up to Table Mountain to sip wine while watching the sun set over the city and visit Robben Island, a location famous not only for it's historical but also ecological significance. Popular activities include visiting the botanical gardens and the many wine farms in the area. A short safari trip through one of the private game reserves nearby is also a possibility. You can learn more about Cape Town's history and culture by visiting the Castle of Good Hope, the colourful Bo-Kaap region and the District 6 Museum or explore African art by taking a tour of the newly opened, Zeitz Museum of Contemporary Art in Africa.
Any other questions?
Hopefully, we've given you a pretty thorough overview of everything. But if any of your questions weren't answered in this post, why not let us know on any of our platforms, like in the comment section below, or on Facebook, Instagram or Twitter? You can also use the webchat app on our site, or contact us the old-fashioned way by calling. Whatever else you'd like to know, don't be shy about it, be sure to ask.
Further Reading: 10 Reasons Why Cape Town Should Be On Your Bucket List