World Health Day 2016: Spread the Word, Not the Germs - Post Cyclone Winston Relief Efforts
By Tyler Protano-Goodwin
3 years ago

April 7th marks this year's celebration of World Health Day. This year the day focuses on beating diabetes, a disease that affects 350 million people worldwide. In addition, the day shines light on a variety of other pressing health topics affecting our global community.
This year at GVI, our thoughts and actions are with the people of Fiji concerning the aftermath of Cyclone Winston and our dear friends in the Dawasamu district.
Relief Efforts Post Cyclone Winston
It's easy to forget about the things we cannot see. When a natural disaster hits, such as Cyclone Winston that devastated Fiji this past February, the attention quickly turns to the tangible destruction. Efforts pour into rebuilding destroyed homes, clearing fallen debris, and attending to the wounds of affected civilians. However, equally devastating is the increased risk for outbreaks of infectious diseases to occur.
Our incredible GVI volunteers and staff based in Fiji's Dawasamu district have been working to combat this secondary effect of natural disasters, with a particular focus on the increased risk of water-borne diseases such as typhoid and cholera.
The team has partnered with the Fiji WASH cluster group in order to help implement both practical and educational initiatives to reduce the spread of germs in the area. And World Health Day is the perfect opportunity to raise awareness and reflect on our efforts in the areas affected.
"Washing your hands with soap and warm water, or using an alcohol-based hand sanitizer, is the best way to stop the spread of germs." Handwashing, a simple practice that has the potential to save countless lives.
Our volunteer's first got involved with the distribution of antibacterial soap throughout the area. Next, they jumped into educating about the importance of spreading the message surrounding the necessity of hand washing as well as demonstrating proper handwashing techniques. Creativity, of course, was employed in order to engage both the students and community members.
World Health Day: Engaging Education About the Spread of Germs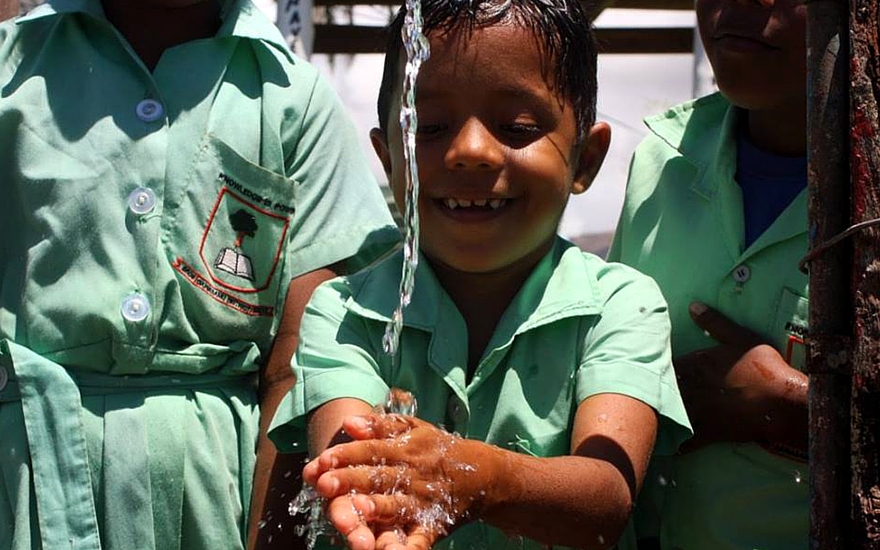 An effective lesson plan:
1. Split the class into two groups
2. Pour glitter on the hands of one group of students
3. Explain that the glitter represents the amount of microscopic germs that are present on everybody's hands
4. Have the group with glitter shake the hands of the group without glitter
5. Watch as the kids realize how easy it is to transfer 'germs' to one another
The team at GVI Fiji tried this and the kids were amazed how quickly germs can spread and of course, had loads of fun with the glitter! One of our volunteers even got creative with Taylor Swift's song Shake it off. She wrote new lyrics and choreographed a dance, that went along with the music, to help kids learn the steps of effective handwashing.
Implementing Practical Solutions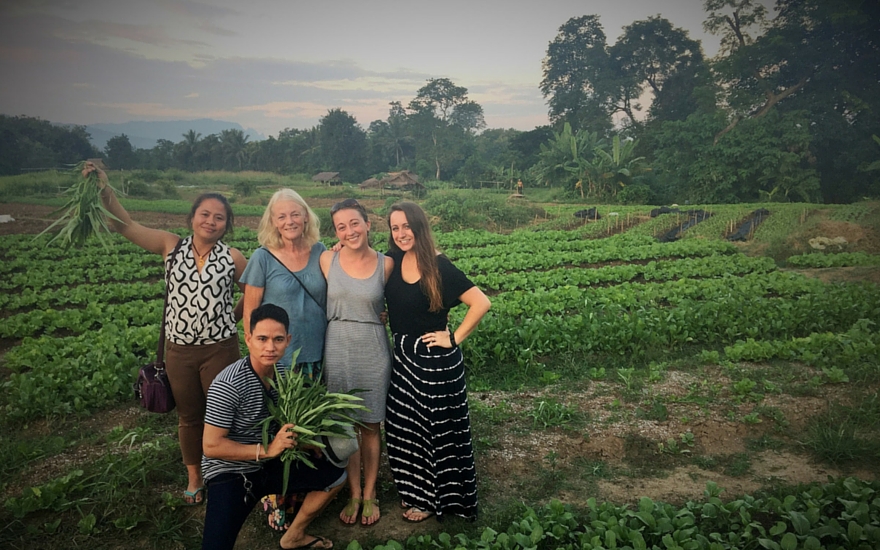 Other proactive solutions involved creating and installing tippy taps near food preparation areas and other locations where there is not easy access to a clean water source. A tippy tap is essentially a spout bucket filled with potable water that makes regular handwashing more achievable.
In addition GVI's Charitable Trust has seen over 450 individuals donate towards the cause raising over £33 000 pounds in just a couple of weeks.
The work is far from over and our dedicated volunteers are continuing to implement sustainable and innovation solutions while Fiji recovers and rebuilds. With both on the ground efforts, and a dedication to spreading the word surrounding how to keep water-borne diseases at bay substantial, strides towards restoration have been made.
Keep up to date with all of their World Health Day activities and accomplishments on their Facebook page and Twitter.