By Sue Williams
3 years ago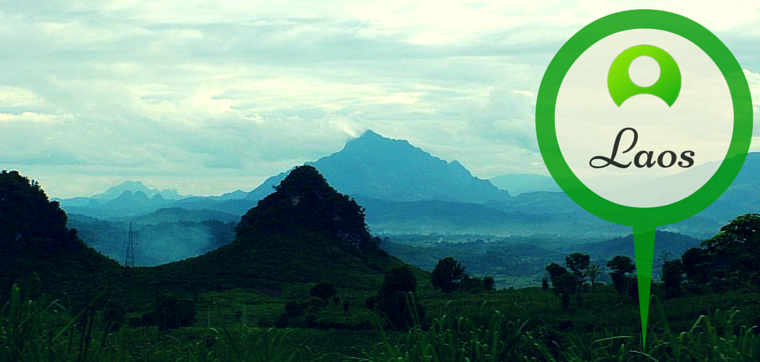 Whatever your taste in after work activities, there is something for everyone here in Luang Prabang.
Since joining the project in January I have enjoyed a variety: some cultural, such as visiting local temples and listening to the novice monks chanting; and some just for fun like going fishing on the Nam Khan river.
It was a good thing we were not attempting to catch our dinner on the fishing trip because we only managed to net four fish about two inches long between eight of us. The method is to feed the net over the side of the boat whilst paddling slowly downriver in a semi-circle shape. Then standing up, you use a long bamboo pole to bash the water. The resulting noise and vibration is supposed to drive the fish upriver into the net. Obviously our bashing technique needs more practice, a view shared by the man driving the boat who nearly fell over the side laughing.
Last weekend I learnt how to do traditional Lao weaving. I went to a lady weaver's house, met her family and after much hard work managed to weave a scarf. Although she spoke little English we had a translator with us and she explained that some of her more complicated designs take a month to weave. Her skill, working on a loom made entirely of bamboo and string, inspires respect.
Upon reflection, I think I'll stick to my day job!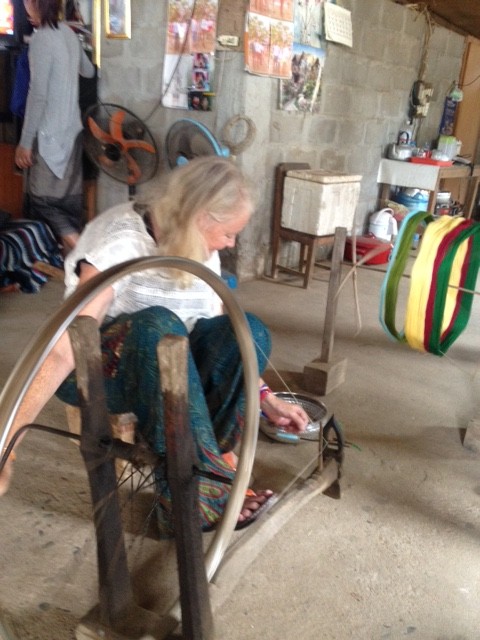 By Sue, 6 month Intern