Wishing the Cap Ternay Dive Instructors a Happy Birthday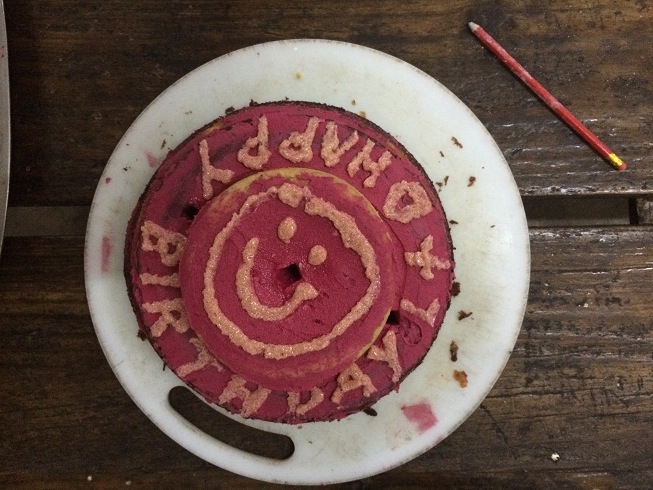 It has been a very busy week so far after getting used to the local conditions. The days are filled with new experiences and a variety of lectures and duties. It is very exciting to experience the daily routine here at the camp.
The highlight for me, are the daily dives. To see all the fish and the other animals in their natural environment feels like being in a different world. And I saw my first turtle this week. It was amazing! We followed it for 5 minutes and then it decided it let us see enough of her and swam away very fast unable for us to follow. A small eagle ray crossed our way on that dive too. What else would you wish to see on your 10th dive?!
It has also been the week of the 3rd annual GVI raft race for rupees. Every free second between diving, cooking lunch and lessons the four teams meet and discuss the design and floatability of their rafts. Some very interesting designs were built with some passing the floatability test while others did not. I honestly hope the race will help us to raise as much money as we can for the President's Village children's home. And I am really looking forward to seeing all the amazing group videos!
Last but not least, it was a birthday week at the camp! Two of the staff celebrated their birthday. So once again Happy birthday Liv & Danny and enjoy your cake!