Whitewater rafting: a volunteer's perspective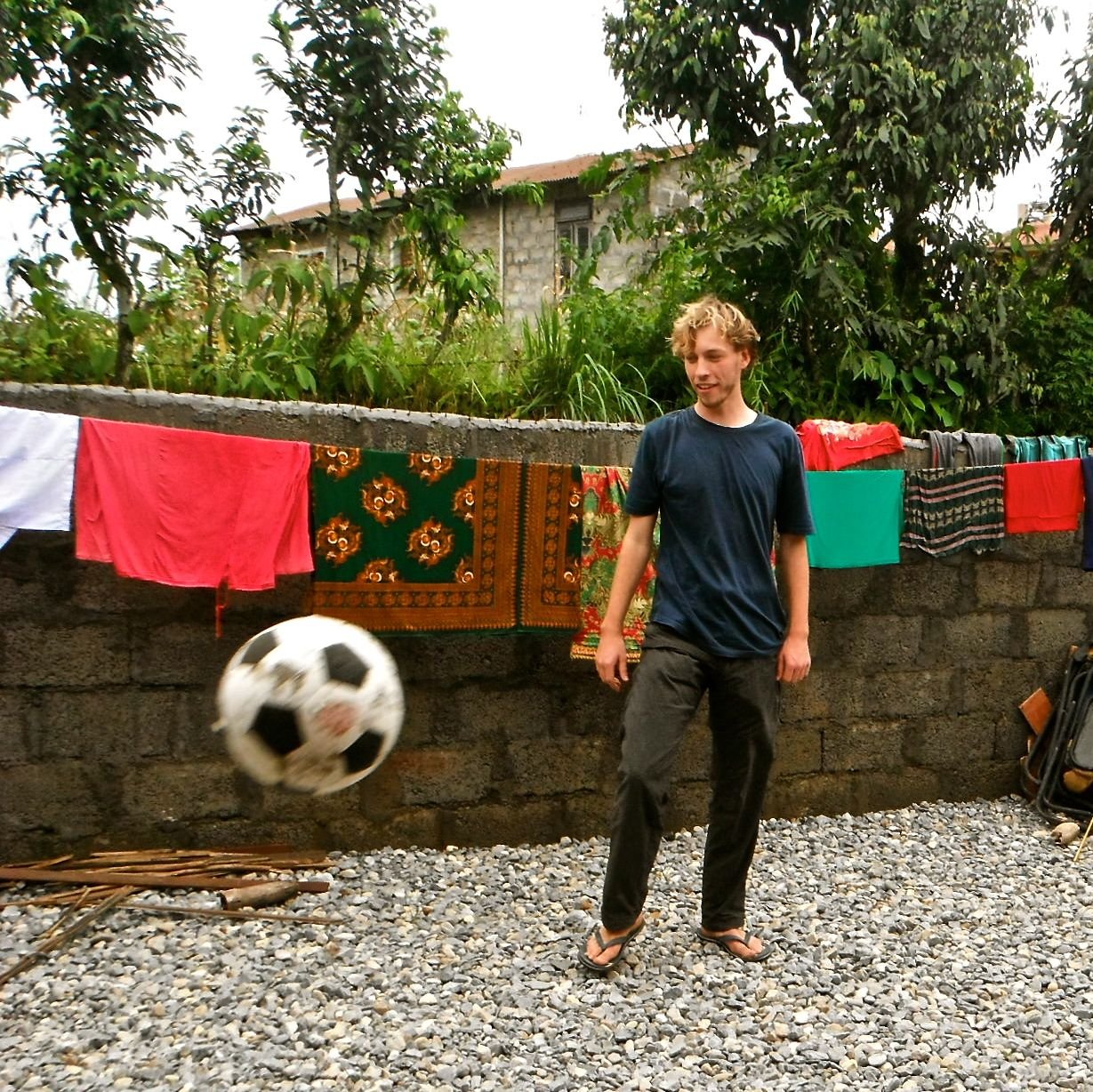 Brendan says he's 'in his element' in Nepal's heat.
On July 17, I went rafting down the Trisuli river with the adventure group. I arrived an hour after them and was greeted by eight exhausted and sweaty people. The weather was dherai goreme chha (very hot), so much so that sunscreen proved no match for the harsh sun. The Brits especially struggled, but us Aussies were in our element. The water was really nice and cool which we found out on our first rapid which tipped us perpendicular to the water. After a lot of scrambling and screaming we were back on track and found ourselves on a peaceful stretch of river. Rapids did sporadically interrupt our slumber, but cooled us down and got our hearts racing as well.
The 40 km went by rapidly as we were greeted by our campsite right on the banks of the river. After a well-earned rest we were summoned for dinner. This was possibly the highlight of the weekend for me after a month of eating daal bhat twice a day. The dessert of apple fritters was like heaven on a plate.
The next morning we began our next stage of the journey, which was a lot shorter than the first day. The rapids were pretty simple but it was really nice to soak up the scenery of the more rural parts of Nepal. At the end we had another hearty lunch and then back to Pokhara.
– Brendan O'Keefe, 10 week childcare program
Subscribe to our Blog
GVI on Instagram
Sorry:

- Instagram feed not found.
GVI on Facebook