"Wherever you go, a smile means the same thing"
By Tahlia D Amore
3 years ago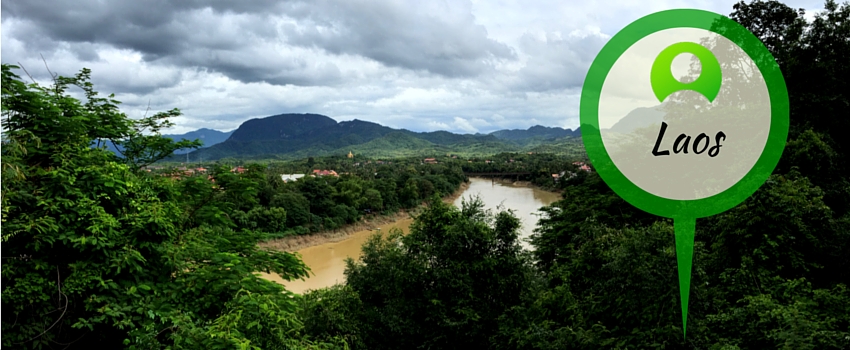 Volunteer Tahlia D'Amore has written about her exciting weekend trek into rural Laos with fellow volunteers. Read about how they were greeted with open arms, experienced life in both a Khmu and Hmong (two of the largest ethnic groups in Laos) village and how her time on project has changed her perspective on life.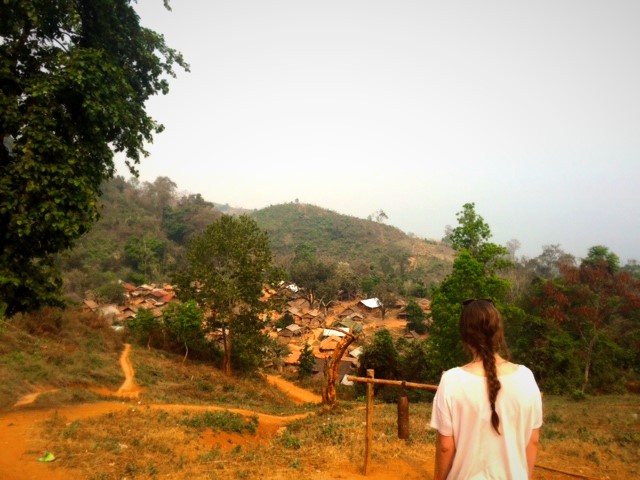 An hour out of Luang Prabang my fellow volunteers and I set off on an adventure of a lifetime. We began our hike towards the rural Khmu and Hmong villages along a dusty trail. Throughout the journey the scenery was incredible varying from little creek crossings to mountainous backdrops. As we continued the trail got steeper and the weather got hotter. At times I didn't know if I would be able to make it to the Khmu village where we would be staying overnight, but with the encouragement and support of my fellow volunteers I pushed through and persevered.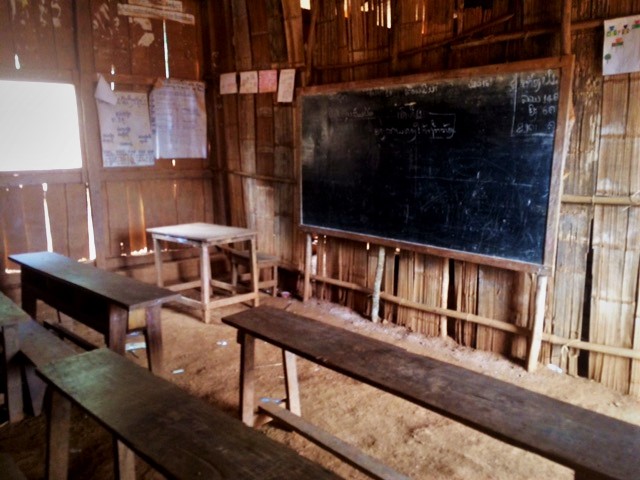 On the way we passed through a Hmong Village. The people lived with many generations of their family in little huts made of bamboo. It is impressive to see what can be done with bamboo. They make so many things from bamboo, hats, utensils, baskets, animal traps and even accommodation. Their simple way of life helped me to reflect on how lucky we are. After spending some time with the lovely people in the community we endeavoured up another giant hill. I thought the hike would never end when we came across a school overlooking a little village. We explored the school which was in a precarious state. It had no flooring and only chalk boards. However, that's the only way the community could get basic education for their children.  Thankfully, the hill overlooked the village we were staying the night, as I couldn't climb any longer. Once I saw the village I realised that the 6-hour walk would be worth it.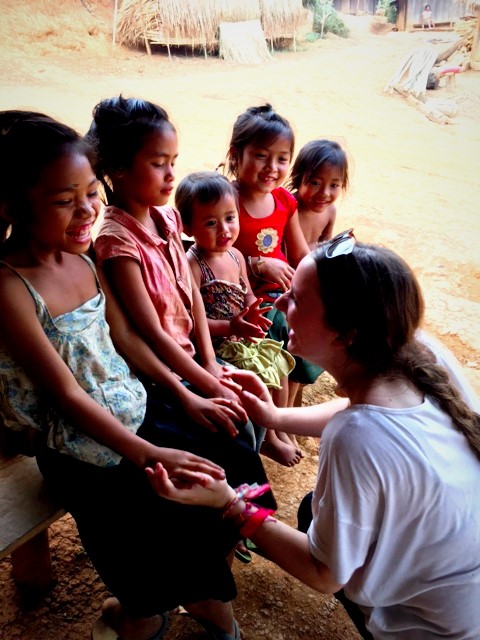 When we entered the town we were greeted by smiling faces and playful children. The money that is used for our accommodation goes directly into helping the town and its habitants. The children invited us to play games with them like clapping, duck duck goose and various other kinds of children's games. They seemed inexhaustible and so full of joy that we lost track of time! Although we didn't speak the same language, we could communicate through body language and smiles. A GVI staff member told me that "wherever you go, a smile means the same thing" and I couldn't agree more. The children's joy proved that material possessions don't count towards happiness.
By this time, we were starving so the other volunteers began helping our tour guide prepare the food by plucking a chicken for dinner. However, being vegetarian I didn't participate. They kindly accommodated my eating requirements and we ate typical yet modest Lao food like sticky rice and soup. It was delicious! After dinner, we were all completely out of energy so we fell asleep straight away and slept like babies. Five of us shared 2 mattresses that were placed directly on the floor. There was a mosquito net above us so we didn't get bitten and it made me feel like an exotic princess.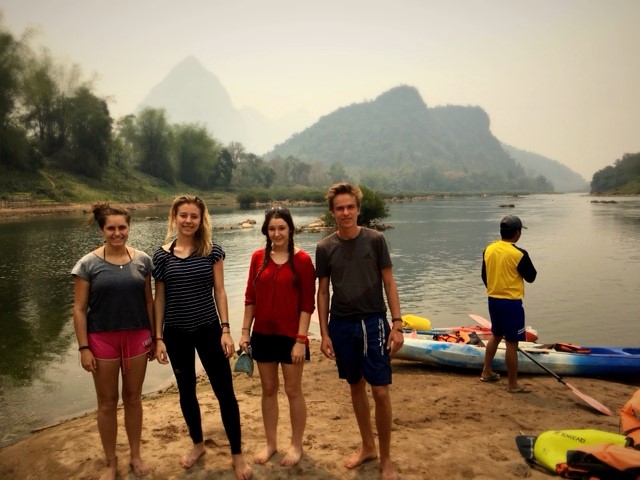 The next day, we woke up bright and early at 6am. We ate breakfast and then prepared for our trek back down the steep hill. The scenery on the way back was utterly beautiful! After 2 more hours of hiking in the heat we eventually reached the cars again. We headed to the river to begin our 4 hour day of kayaking. I was lucky enough to be paired up in the kayak with the tour guide. Not only could he paddle better then the other volunteers, we had numerous interesting conversations and he had many stories to share. As we were paddling down a rapid I turned around to see that my fellow volunteers had fallen off the kayak and into the water. It was hilarious! They joked about how refreshing it was but I was glad it wasn't me. Along the way we floated past little villages set along the riverbanks and many Lao people fishing and making a living from the river.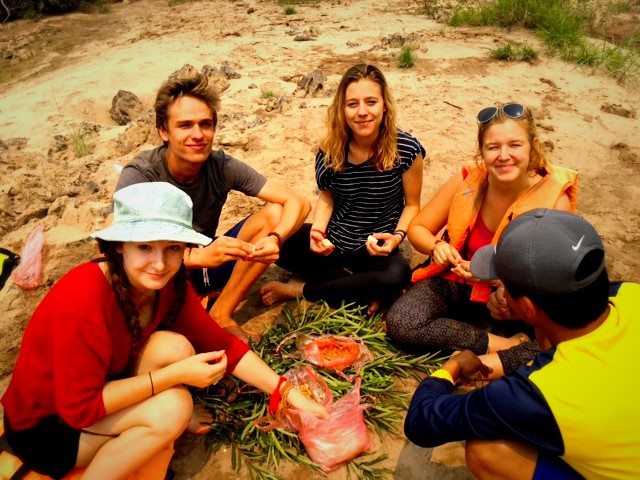 When it was time we stopped on a riverbank that overlooked an incredible view of the river flowing between huge mountains. Lunch was presented to us on leaves, collected by our tour guide, and we proceeded to eat with our bare hands. Straight after lunch, we continued on our journey home. Once again, the time flew by through conversation and water fights and we were back at the car before I knew it. We headed home all feeling very accomplished after our weekend of adventure.
My overall stay in Laos has changed my day to day perspective of the world for the better. I will never take things for granted after seeing their way of life here. As westerners, we often forget that we don't need to prioritise material possessions to achieve happiness. Happiness can be acquired with the simple things in life, like giving to others without expecting anything in return but receiving so much more anyway. This is the feeling I get when I teach all my incredible students here in Laos. For anyone who has done anything like this, you will understand and if you haven't, you're missing out.
Written by Volunteer Tahlia D'Amore