Welcome to the health and marine conservation programs in Mexico !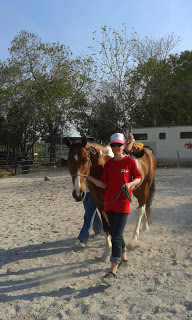 This weekend we received Nathalie, Jens and a little bit later Rosanna to our Marine conservation program; Above a photo of Nathalie & Jens arriving to their new home and ready to start their diving and marine training on base! 
We also received  Alice to our Health program in Playa del Carmen! Since the first day Alice started contributing to the program helping out with the equine therapy center for disable children. She got to know the benefits the horses have with children and what to do and what not to do while pulling the horses! Good exercising and a very nice time all in all! 
Alice will be starting her Spanish lessons this week, Nathalie, Jens and Rossana will continue with their dive and marine conservation training so keep track of this blog or follow us on twitter gvi_mexico or facebook GVI Mexico Yucatan. 
Welcome to Mexico and we hope you guys will have an amazing time here!