By Seychelles
4 years ago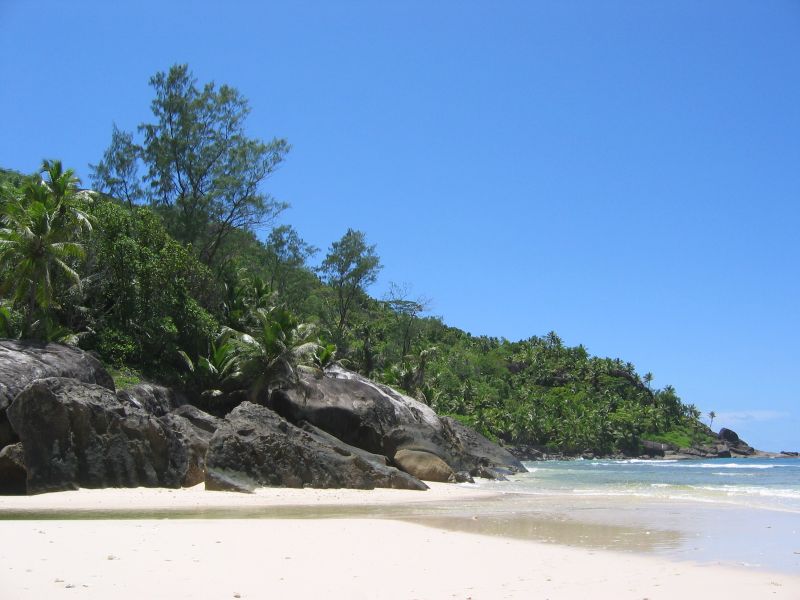 As I'm nearing my last day here on Curieuse I want to think of all the good memories I've had on this magical island. There are many but of course I can only write out a few of these wonderful, oh so wonderful recollections. Cor Blimey, here we go.
1. The very first day when it was super awkward because no one knew each other. Even though there were long, five minute breaks between people talking, I knew these people would become lifelong friends.
2. Reading "The Beach". Dan, the camp manager, recommended it and it was a fantastic read with a very disturbing end. I wanted to discuss it for hours but I thought that would be a little morbid.
3. Discovering what languid means and applying it to my life.
4. Seeing the ADORABLE tortoises. These animals have the life I will always strive for. They sit around, look for food, and look cute all day, every day.
5. Sweating all day 
6. Rick and I were rat proofing the kitchen when out of nowhere it started pouring rain. If you stood outside you would get soaked within a matter of seconds. I thought "cool" then Brooklyn came running back from wherever she was, I think the mangroves, and said "everyone's jumping in the water, join us and bring your camera!" Everyone here has been using me for my waterproof camera so if you are pondering what a cool item would be to bring to this camp: underwater camera and mosquito repellent (100% deet). I sprinted as fast as my little legs could take me to my camera and then I sprinted even faster and jumped into the sea. Brooklyn, Camille, and I took many selfies and we tried taking underwater photos. It was gr8.
7. Dexter. Ooh how I love cleaning Dexter.
8. The heavenly breakfast served at Paradise hotel. There are smoothies, crepes, waffles, bacon, sausages, watermelon, potatoes, beans, infinity pool, orange juice, bread, croissants, cake, jam, nutella, butter, syrup, apples, oranges, grapes, starfruit, and let's not forget Jimmy. Jimmy has an eight pack.
9. I attempted to be a vegetarian while in Seychelles because I thought it would be easier to start away from home. I stayed strong for two weeks until I went to the Paradise beach bar and ordered a PLAIN Caesar salad. When the food arrived there was both CHICKEN and BACON on my salad. I'm not the type of person to send food back because of an irrational fear so I stared at my food for about ten minutes and debated what I should do.. to eat or not to eat the delicious looking animals in front of me. Should I give up this little charade I had going on just because there was most likely the best chicken I'll ever eat right in front of me? I decided yes, eat, bon appétit. I took a bite and as soon as it hit my taste buds my mouth exploded. It was an explosion of flavours. Chicken flavours. I had enough will power in me to ignore the bacon so I gave it away. I am now a vegetarian who eats chicken.
10. Chris's beautiful face. WWCD.