Volunteers Slide in For The Win During Tour De Tulum Two!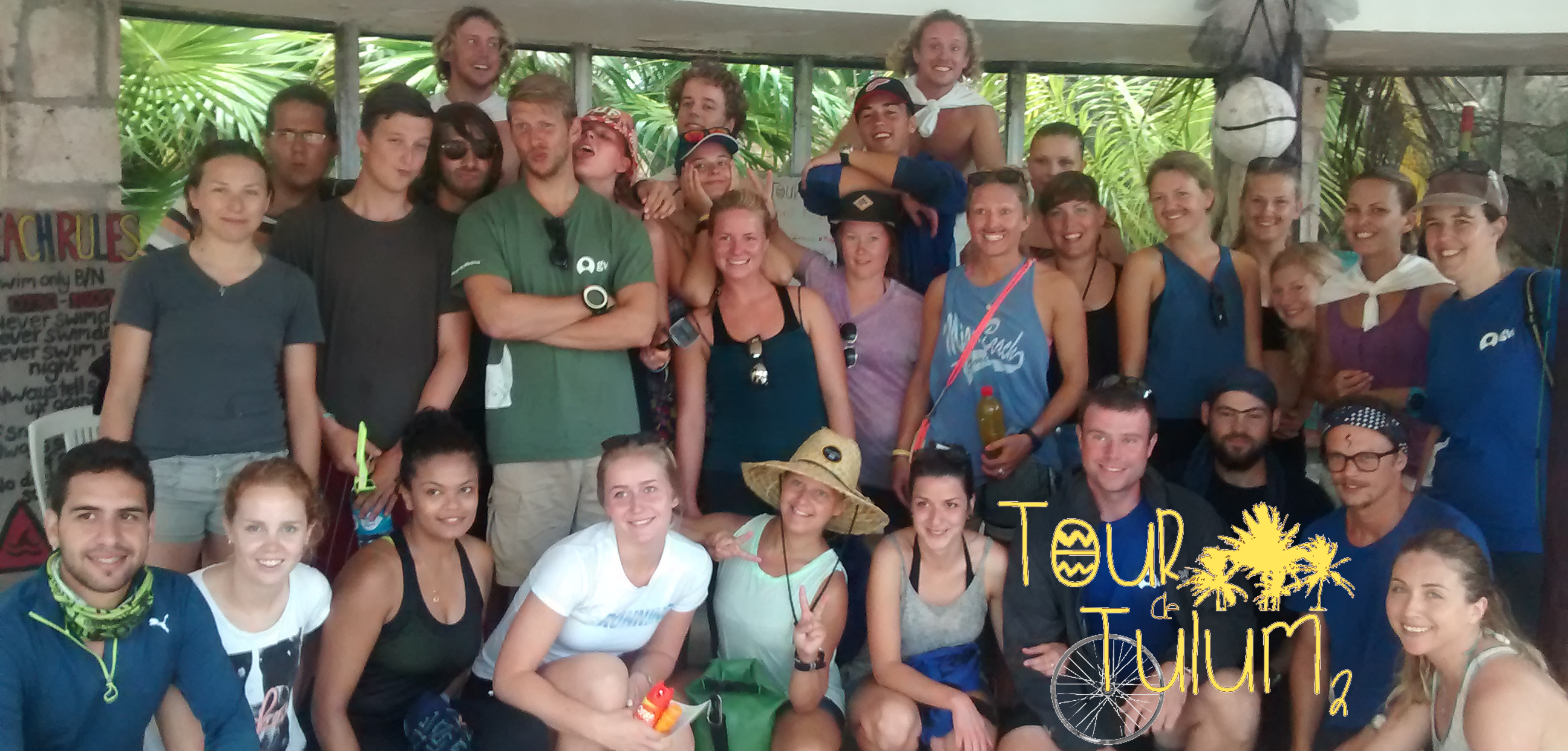 Volunteers Craig, Nic, Lucas and Kirsi were the winners in our Tour de Tulum Two, a fundraising bike ride right here in the Sian Ka'an Biosphere. They give us some insight into their dramatic (and unexpected) win!
We came from behind, and slid in for the win. It was our motto, and we sure lived up to it.
How do we begin? It was a rough day. Rain was raining, thunder was thundering, volunteers screaming and staff sleeping… just like any other day in Pez Maya.
Today though, we had something special in store: The Tour de Tulum Two. A fierce battle between volunteers, of which few survived to tell the tale. It would be a 30km bike ride, along the perilous trail between Pez Maya and Tulum. Unknown challenges lay in wait, along with a scavenger hunt of unearthly proportions. Add in the insidious iguanas, troublesome toucans, demented dogs, and our child bike from hell and you can see we were facing no easy feat.
We started off as the last team to leave base. Our cameras were acting up and did not want to cooperate with us, even our beloved gags kept us from communicating. Everything was going against us at first, or so we thought… The challenge was set and we were ready to rise up to meet it head on with just our helmets and our courage.
We were crushing crickets between our teeth, and the competition between our thighs. It was only through our superior teamwork that we really began to dominate, and by taking on bonus challenges like "shaving a team-mate" that other groups shied well away from.
We used the money raised for charity as fuel in our hearts, our thoughts went out to our families and friends that supported us from the start and never doubted us. Even at our lowest when one of our strongest riders sprained his toe with a broken chain on his bike, onlookers thought all was lost… but not us! With this immense will to win we carried on, not for ourselves but for you, Sian Ka'an and the children.
You can find more photos from our event here, on the GVI Mexico Yucatan Facebook Page
GVI on Instagram
Sorry:

- Instagram feed not found.