Volunteering at the stunning Similan Islands
By Sophie Lemberger
4 years ago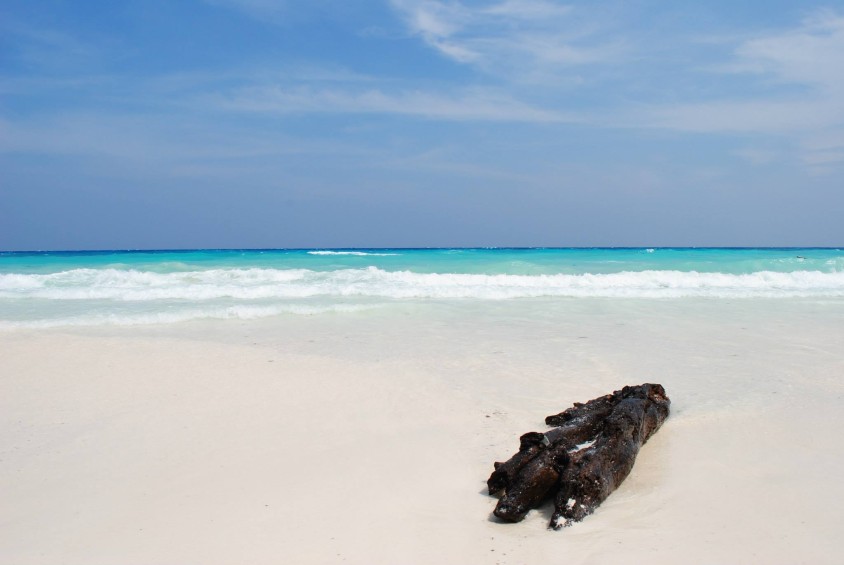 Since joining GVI a few weeks ago as part of the Marine Conservation Expedition, one of my many highlights has been the work we have carried out during the two trips I have made to the Similan Islands. We are working with the Similan National Park to help conserve the beautiful islands and surrounding reef life, we get to stay there for 3 days every other week, tag along on awesome boat tours and snorkel in the clear tropical waters several times everyday totally for free and best of all I'm lucky enough to call it "working".
The adventure begins with a crazy but seriously fun speed boat ride over to the islands, for this I have to wear sea sickness bands and take as many sea sickness tablets as I can get my hands on as we try to stay on our feet while surveying tourists on the boat, it's quite an interesting challenge and it's hilarious to watch. We spend the rest of the day on and off of boats doing snorkeling surveys, observing tourists while wandering around the picturesque white sand beaches, eating as much food (especially pineapple cookies) as we can squeeze in, swimming in the pristine waters and finally watching the sunset while listening to romantic love ballads on the evening boat.
The next morning usually starts with an early climb to the incredible viewpoint in order to watch the sun rise over the boats just off the shore, the view is unreal. The next two days pretty much consist of the same fantastic activities as the first and what makes it even better is that all this work is necessary to ensure the conservation of the islands so you really feel that you're hugely contributing to the essential preservation efforts. And one last thing, you'll come back with a serious tan!
Shelley Wright – 6 month marine coastal conservation volunteer