Volunteer Diary: Our stay in Yaqeta village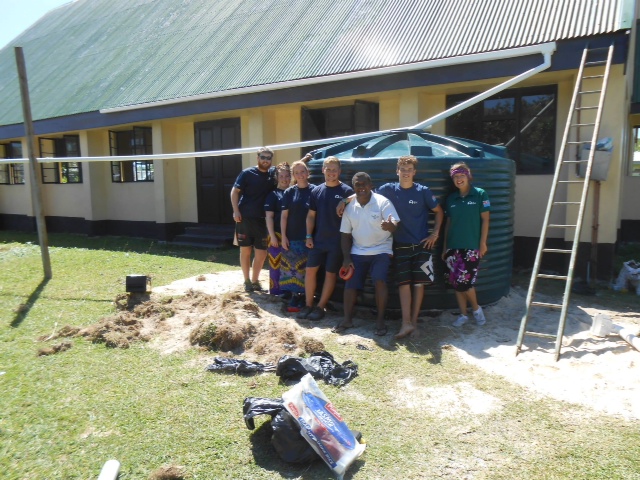 This week we spent three days in the nearby village of Yaqeta. We were there to install a new 10,000 litre water tank and also to get to know the village people and their daily life. From the first moment we felt were very welcomed and integrated into their daily routine. They were really thankful for our work and supported us all way through.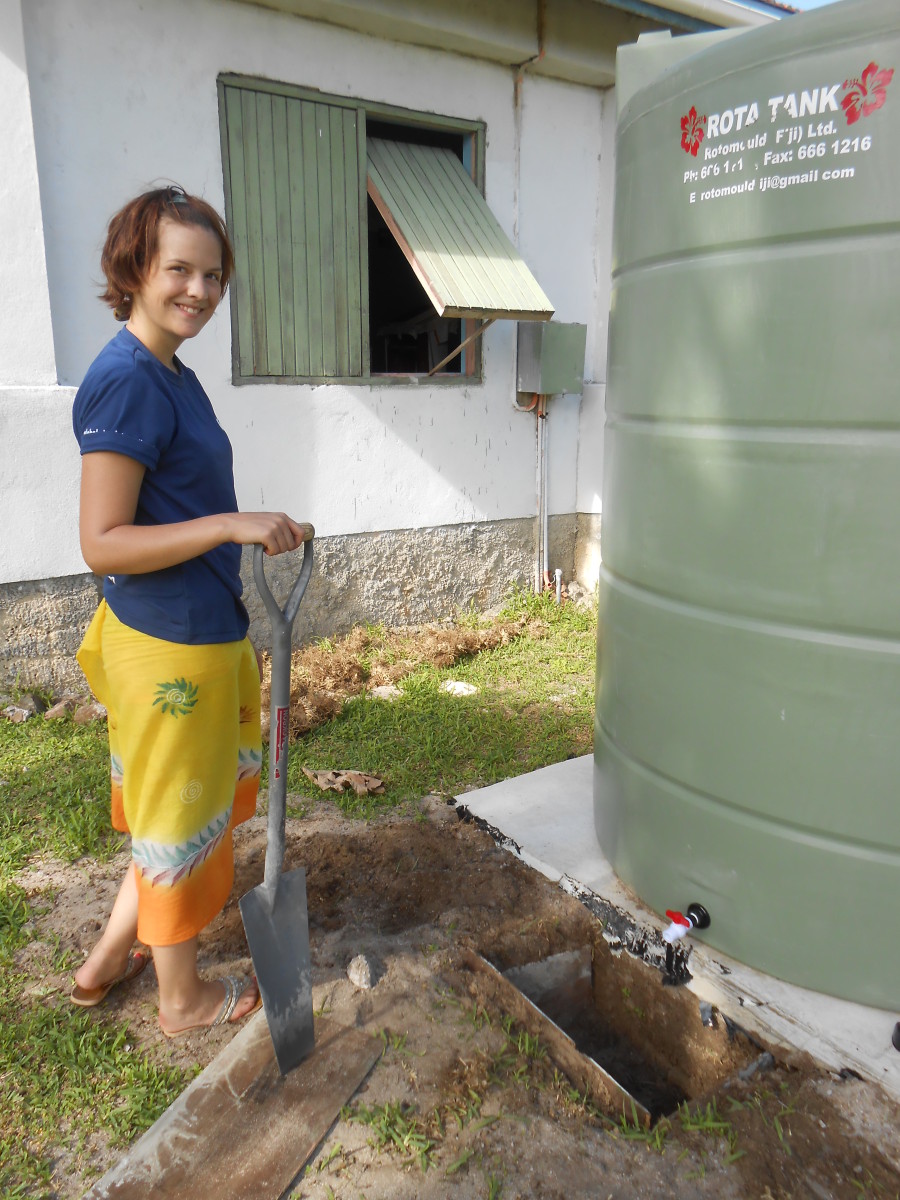 We started to install the rainwater harvesting system by first attaching the guttering to the roof so the rainwater can find it's way into the tank. Then we had to dig a hole for the cement base. Fortunately some village boys did most of this part so we were able to finish the digging part much faster than planned. We mixed sand, gravel, water and cement for the base and built the base layer by layer. At the end of the first day all preparations for the tank were set.
In the evening Ratu, the village headman, cooked a super delicious curry with rice for us.
While the cement was still getting dry we painted information about when and how to clean the tanks onto the existing tanks in the village to guarantee fresh and drinkable water. We also painted "wash hands- stops sickness" onto the tippy-taps we had built to improve the awareness of the importance of hand washing in the village.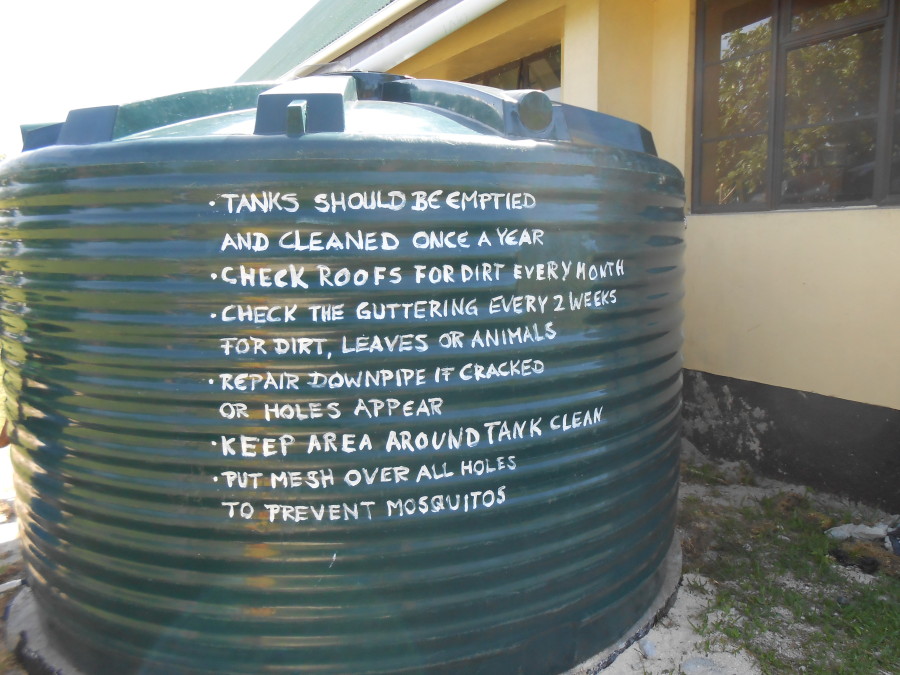 For lunch the following day we had a fresh fish, a thank you gift from Pastor Dan, for  the work we do in this village.  In the afternoon we met the woman of the village in the community hall. We drank kava with them and ate homemade cake. They also showed us how to make little flowers made of woi woi – a plant they use for handcraft art. We had the possibility to talk to different people and we learned a lot about their daily life in the village.
On our last evening we drank Kava with Ratu- a lot of Kava. It was really nice to learn a lot about the Fijian way of life and 'Fiji-time'.
Lisa Schmidt and Shari Reuter – Community Project Volunteers