By Luke Tavener
3 years ago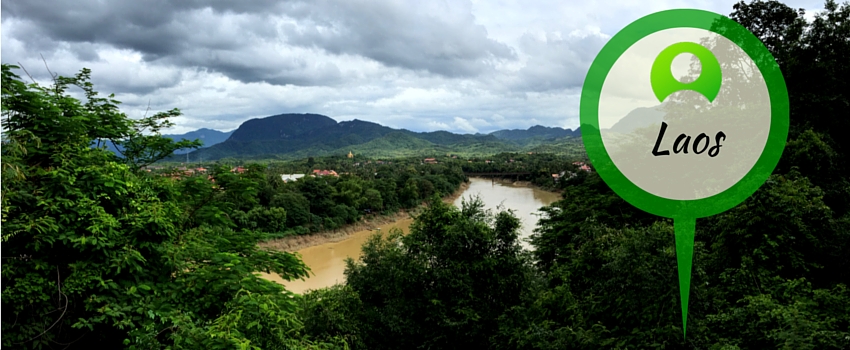 Every year approximately two hundred Monks and Novices from Luang Prabang, wider Laos and countries such as Thailand and the USA, descend upon the remote hilltop temple, Wat Phoukhuay. Named after the four buffalos sticking out of the four corners of the temple walls, Wat Phoukhuay literally translates to mountain buffalo temple and is home to the seven day Vipassana Kammatthana (insight meditation) practise. This meditation retreat, simply known as Vipassana, is a chance for Novices and Monks, new and old, to experience and practise meditation in its purest form. Over the course of the seven days all of the Novices have to sleep outside on the ground and practise the various forms of meditation and chanting for over 18 hours a day.
Each day begins around 3 am and commences with morning meditation. Then they begin the daily tradition of collecting alms. The rest of the day involves a mixture of sitting, walking and standing meditation along with Dharma lectures and chanting, finishing around 9 to 10 pm.
Sing, an ex-Novice who works alongside volunteers translating and teaching, described meditation as being 'very important for monks and novices, because it is a tool for cultivating a mind free from the defilements that are greed, hatred and delusions'.
This year however, Vipassana began on one of the coldest weeks Laos and Southeast Asia had experienced for over thirty years. Luckily the Novices were allowed to sleep inside tents to fend off the chilly temperatures and torrential rainfall. To help combat the cold weather, GVI volunteers kindly donated money towards the purchase of 11 hats, 18 pairs of socks and 20 gloves, which were presented to many of our Novice students participating in Vipasana, when we arrived at Wat Phoukhoy on Tuesday.
The following Friday the GVI volunteers were able to witness the truly unique sight of two hundred Novices silently walking around the temple as they practised walking meditation. We followed the trail of orange robes into the hall and were able to participate in their meditation practise at the back. GVI was also invited to watch the final chanting and meditation on Saturday night. It was an incredible, awe-inspiring, event, hearing over two hundred Novices' and Monks' voices resonate around the great hall.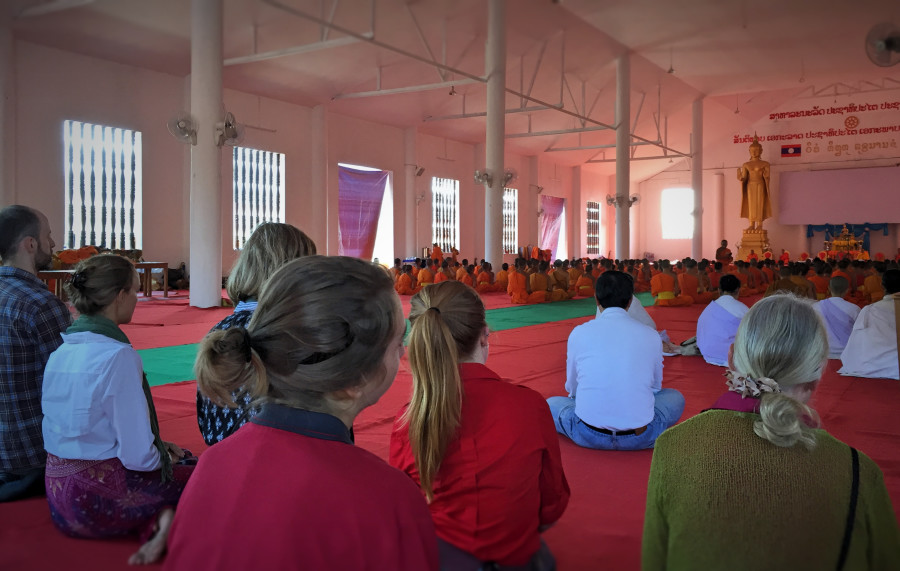 The volunteers were able to gain a unique, once in a life time glimpse into a life of a Novice outside of the classrooms we teach in, and it was summed up perfectly by one of our volunteers, Quinn, stating that 'it was nice to see our students that are normally smiling and giggling practice their religion so sternly'.
Written by field staff member Luke Tavener