By Ilse Martinez
3 years ago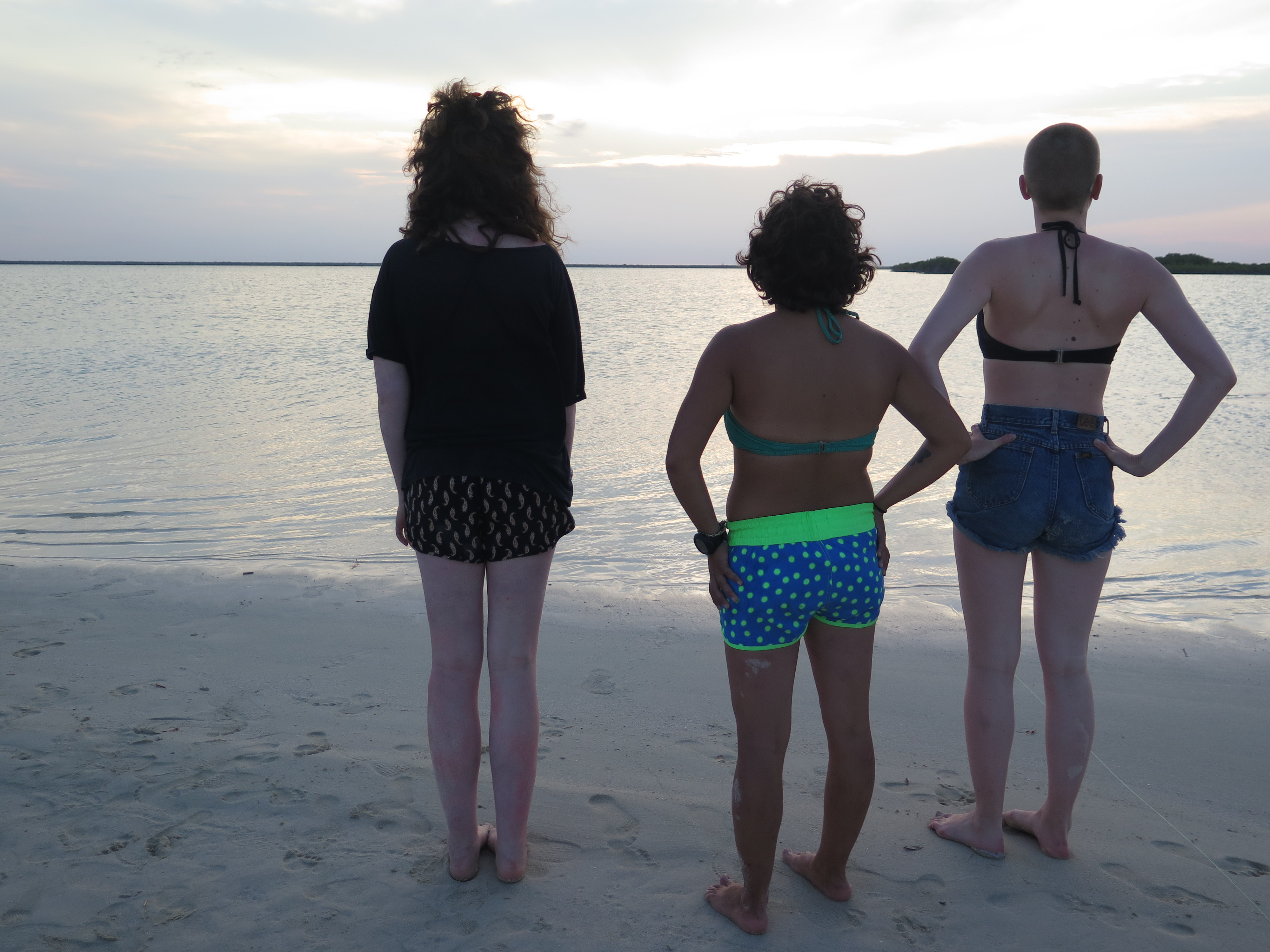 Here I am, writing a blog while I'm on radio and at the same time wondering how to tell the world all the amazing things that have happened to me in the last two months here at Pez Maya.
We can start by the physical part; I went from being a couch slug and the most uncoordinated person in the world to a fairly normal human being that can get into the boat without help, carry the tank with one hand and sometimes even carry two tanks at the time; and a pretty decent diver if I may say so, which would not have been possible without the help of the amazing instructors and divers that work here (thank you for being so patient by the way).
But Pez Maya has also changed me as a person, I always thought I was doing a decent job taking care of the planet, but this place has showed me that I can do so much more, for example on every beach clean I realize that things you never give a second thought in daily life like lollypop sticks end up in a beach somewhere around the world. That will make me choose candy even more carefully. And a relaxing 15 minute shower doesn't feel that nice after you know you are capable of showering with less than a bucket of water.
And now let's talk about the science, which is one of my favorite things in the world, I'm a scientist after all. After studying and learning the corals which I will not lie was a huge challenge for my terrible memory, I have come to see the coral reefs in a different light, with all its problems, diseases and anthropogenic impact, I realize how important the work  they are doing here is. You cannot protect something you don't know, and being here has inspired me to keep trying to work in conservation.
It's not possible to talk about Pez Maya without mentioning Punta Allen, where I've gone once a week for the last 5 weeks, if you had asked me if I liked kids before I would have say absolutely not, now, I can tell you that the Punta Allen kids are amazing. They care about the environment and they are the ones teaching me about the animals in the area. I really enjoy spending time with them, Erika you are doing an amazing job. I should also mention the boat drivers and all the wonderful people living there that always greet you with a smile and a good morning even if they don't know you.
And finally the one thing that will make this place one of the best memories of my life, all the amazing people I got to meet during these two months, the kind of people that leave a permanent mark on you, I have been so lucky and all of my roomies have been absolutely wonderful, funny and beautiful human beings, but they are not the only ones, coming to a conservation project you find people that are really interested in changing the world or at least try, people that are a pleasure to live with for at least a month, and people that will make you laugh, and will become your family during your stay here.
By the way I forgot to mention, that I came here as part of the National Scholarship Program, so thank you GVI for the opportunity to learn so much, polish my diving skills, and the chance to meet all these really nice and funny people.