By Kathleen
10 months ago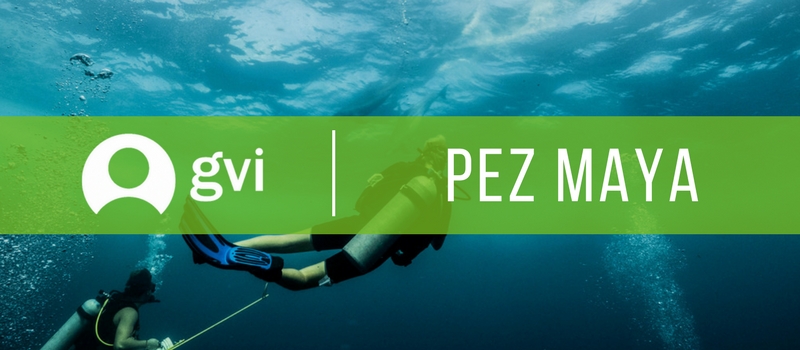 Tour de Tulum is a 30km bicycle ride from our base at Pez Maya to Tulum, combined with a scavenger hunt. It will put our four teams to the ultimate test, to make it through the tasks to get to Tulum, dressed as an endangered marine animal to promote the work of Project Aware. Project Aware, a partner of PADI, works with both recreational and professional divers around the world to promote the conservation and protection of the marine world and the organisms which inhabit it. They accomplish this through a mixture of fundraising activities and encouraging divers to promote the awareness of the dangers the marine world faces, both natural and manmade. They are large advocates for shark and ray protection, as well as enlightening the public of the problems with trash in the ocean. They encourage divers to 'Dive Against Debris', which we do here on base. It is when divers go and collect trash off of the seabed. They are then encouraged to send in pictures and of course, the data collected from the dive! They then compile the data and use it to make maps that are strong for the general public. They also use the data to show how all types of objects wind up in the sea; from the strangest items like airplane wings to everyday objects like straws and cups. You can read more about it on their webpage: http://www.projectaware.org/diveagainstdebris
For this epic fundraising day, we will have four teams and our saintly saviours, the support teams, who will have to scrape us off the road and feed us sweet, sweet water. Each team's fantastical outfit will be revealed on the day to the awe and confusion of the tour parties, who will drive past us.
Keep your eyes glued to the Mexico Yucatan Facebook page to see how we all do and how silly we look doing it, and don't forget to donate!!!!
Let the games begin, and may the odds be ever in your favour…….
GVI on Instagram
Sorry:

- Instagram feed not found.