Original photo: Ninara
Zambia is an under-the-radar adventure destination. Now is the perfect time to visit, before everyone else finds out about the country's delights.
On your visit to Zambia, you can experience life stripped back to the basics. Enjoy humble camps set in vast wildernesses, safari stories swapped around open fires, and canoe trips down near-silent rivers.
Set in south-central Africa, Zambia is a giant, landlocked country. Three massive rivers make up for the lack of beaches, with the Zambezi flowing through the largest waterfall in the world.
Zambia is well off the tourist trail, but for those intrepid travellers who make it there, a bounty of adventure awaits. Here are our top eight reasons to launch yourself into a trip to Zambia this year.
1) Visit Victoria Falls, Zambia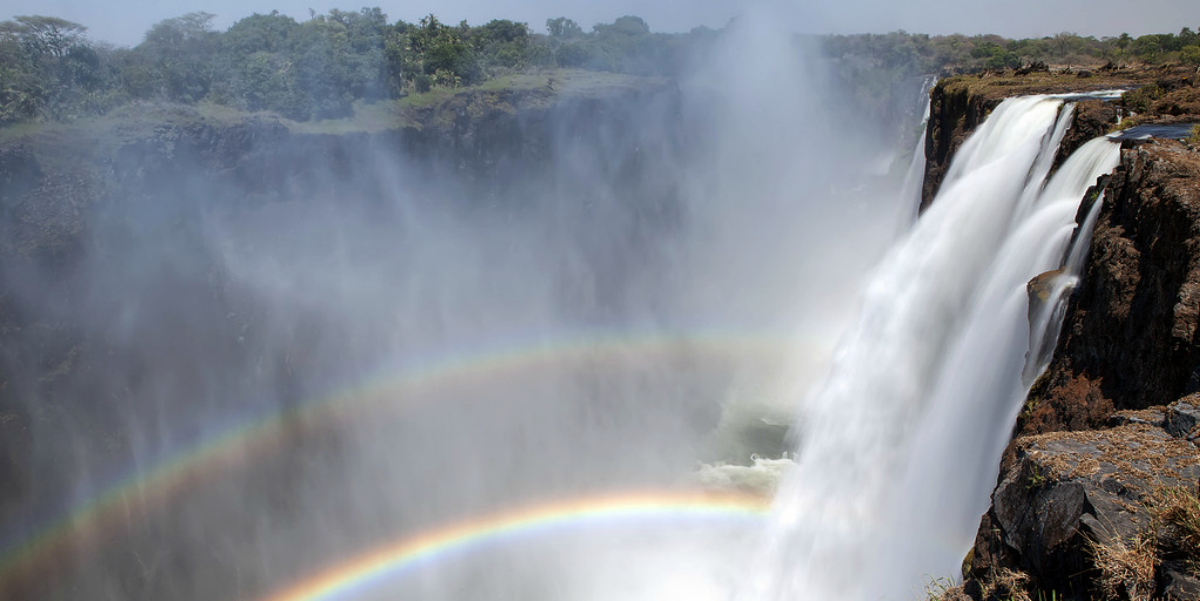 Africa is a continent of superlatives – greatest, tallest and oldest attractions abound. Zambia's Victoria Falls takes its place alongside the best of Africa, as the largest waterfall in the world.
The massive sheet of water cascading over a drop of more than 100 metres is one of the most impressive natural sights to be found anywhere on the planet. It's no surprise that the falls are also known as Mosi-oa-Tunya, or the "smoke that thunders".
Raft, bungee jump, or fly – there are numerous ways to experience the might of Victoria. Perhaps the most daring is by swimming in Devil's Pool and peering right over the edge.
2) Enjoy Zambia safaris galore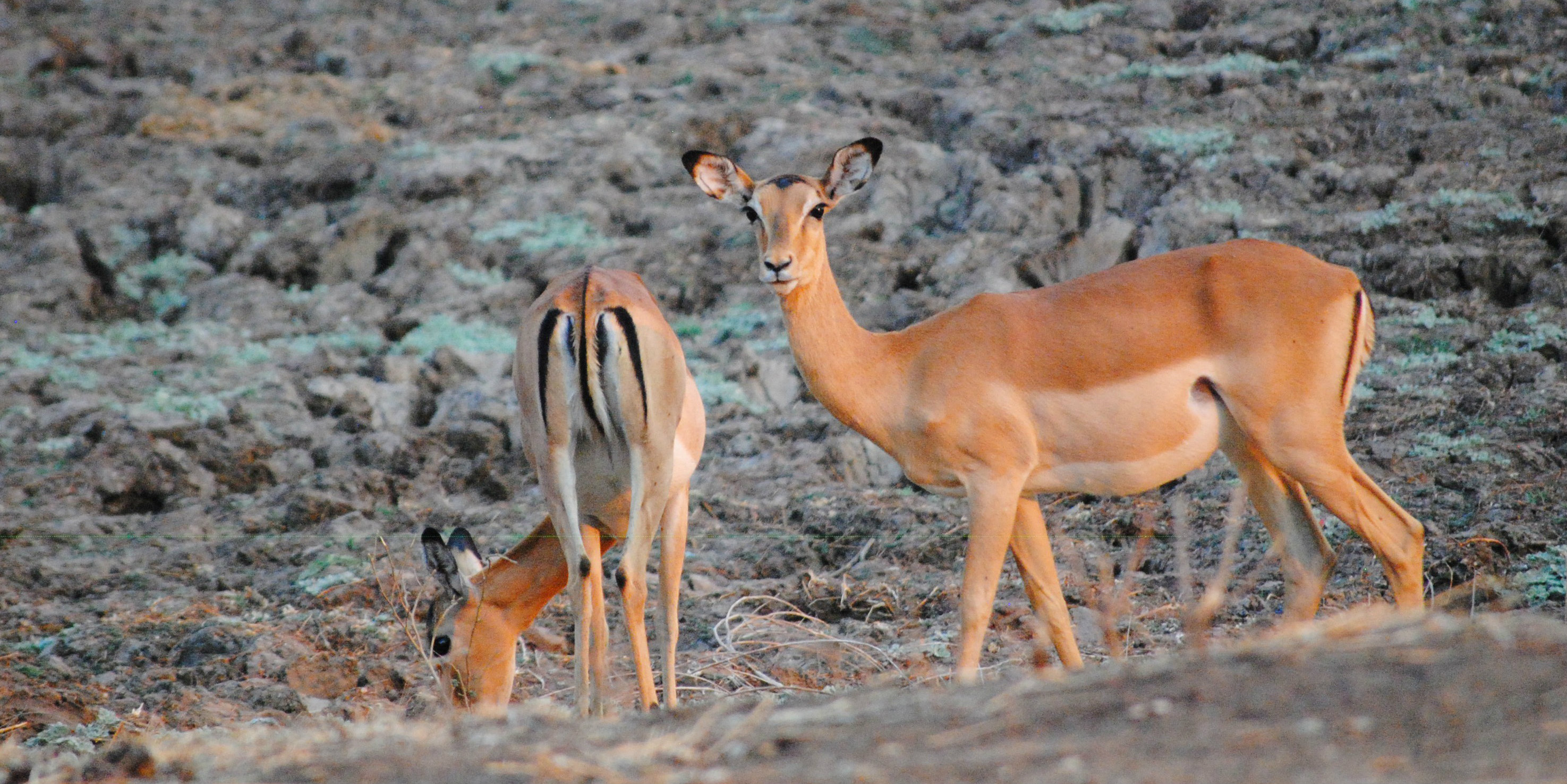 Zambia is one giant playground for safari enthusiasts. As well as the traditional safari drives, you can follow in the footsteps of early conservationists by embarking on a walking safari.
Picking your way through tall grass or over golden sand on the trail of lions or other predators will quicken your pulse and give you a whole different perspective on Zambia's wilderness areas. South Luangwa National Park is one of the most popular places for a walking Zambia safari.
Canoe safaris are another adventurous option, which gives you the chance to get to know Zambia's impressive rivers. Lower Zambezi and Kafue National Parks are the best locations for canoe safaris.

Night safaris reveal the habits of nocturnal animals and give you a glimpse into an eerier side of Zambia's natural areas.


3) Witness a great migration
Zambia is home to a migration that rivals the wildebeest migration in the Serengeti. The fruit bat migration in Kasanka National Park is one of the most impressive mass animal movements in the world.
Between October and December every year, roughly ten million fruit bats descend on a swamp forest inside the park. Their straw-coloured bodies are so numerous at times that they can almost turn the sky black.

Witnessing the bats leaving and returning to the forest at sunrise and sunset is one of the greatest wildlife experiences in all of Africa.
4) Try bush camping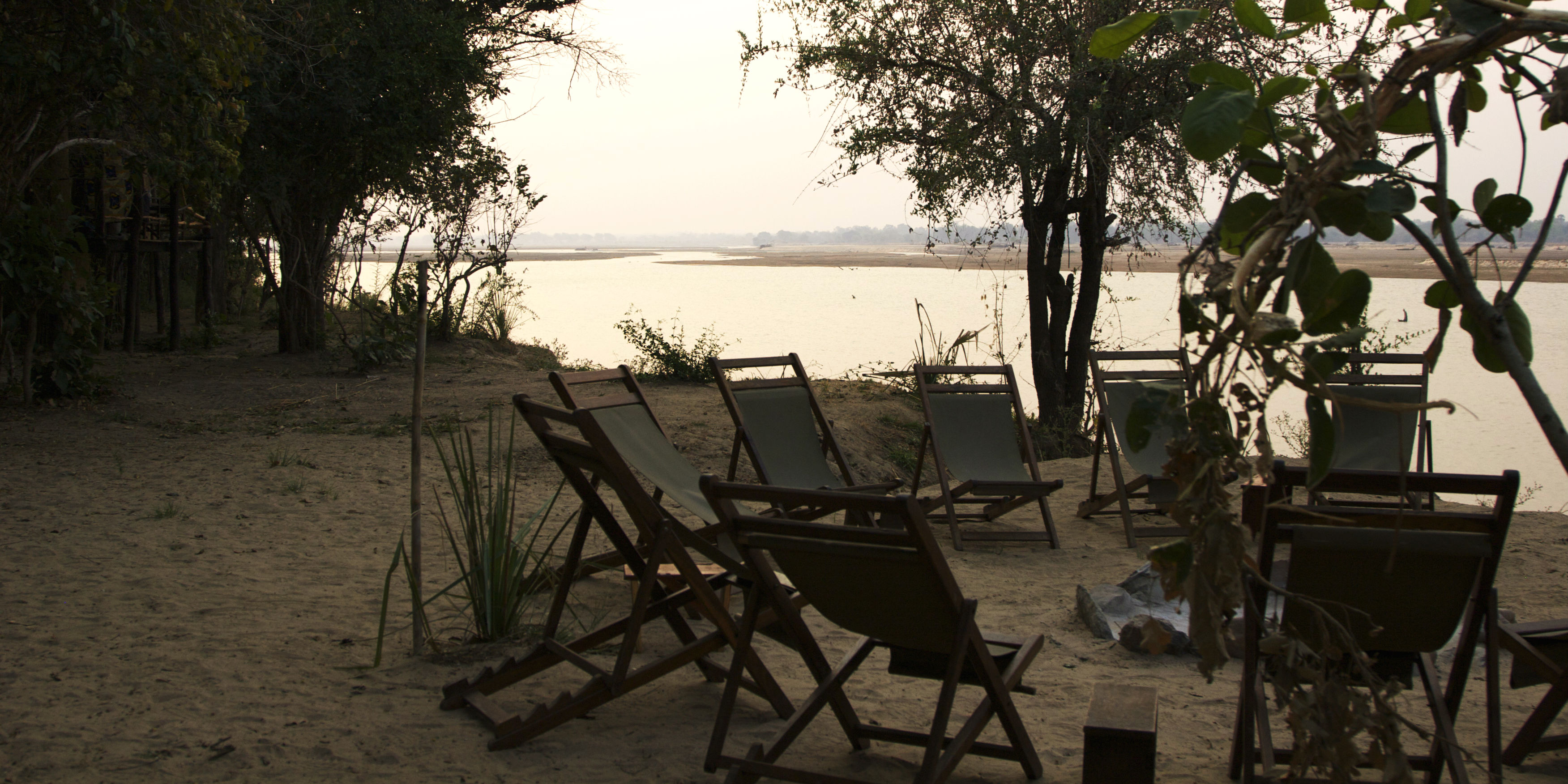 Original photo: SarahDepper
Zambia's remote areas are the perfect backdrop for bush camps. These range from simple setups to luxurious, nearly palatial tents that house all the comforts of home.

Whether camping or glamping, staying in a bush camp could provide the setting for your closest wildlife encounter. Camps are often unfenced and you could see families of elephants, or a number of other animals, trundling through the bush, in between tents. Quiet sunsets and early-morning animal calls top off any bush camping experience.

5) See the wilderness untamed
Original photo: Todd J
Nearly 30% of land in Zambia is devoted to national parks or game management areas. The abundance of protected areas means wildlife in Zambia flourishes. There are 21 national parks in total, so whether you choose to go birdwatching, bushwalking, or spotting the Big Five on safari, you'll be spoilt for choice.
Kafue National Park is one of the top destinations for wildlife enthusiasts, home to the big predators like lions and leopards, as well as smaller creatures such as pangolins.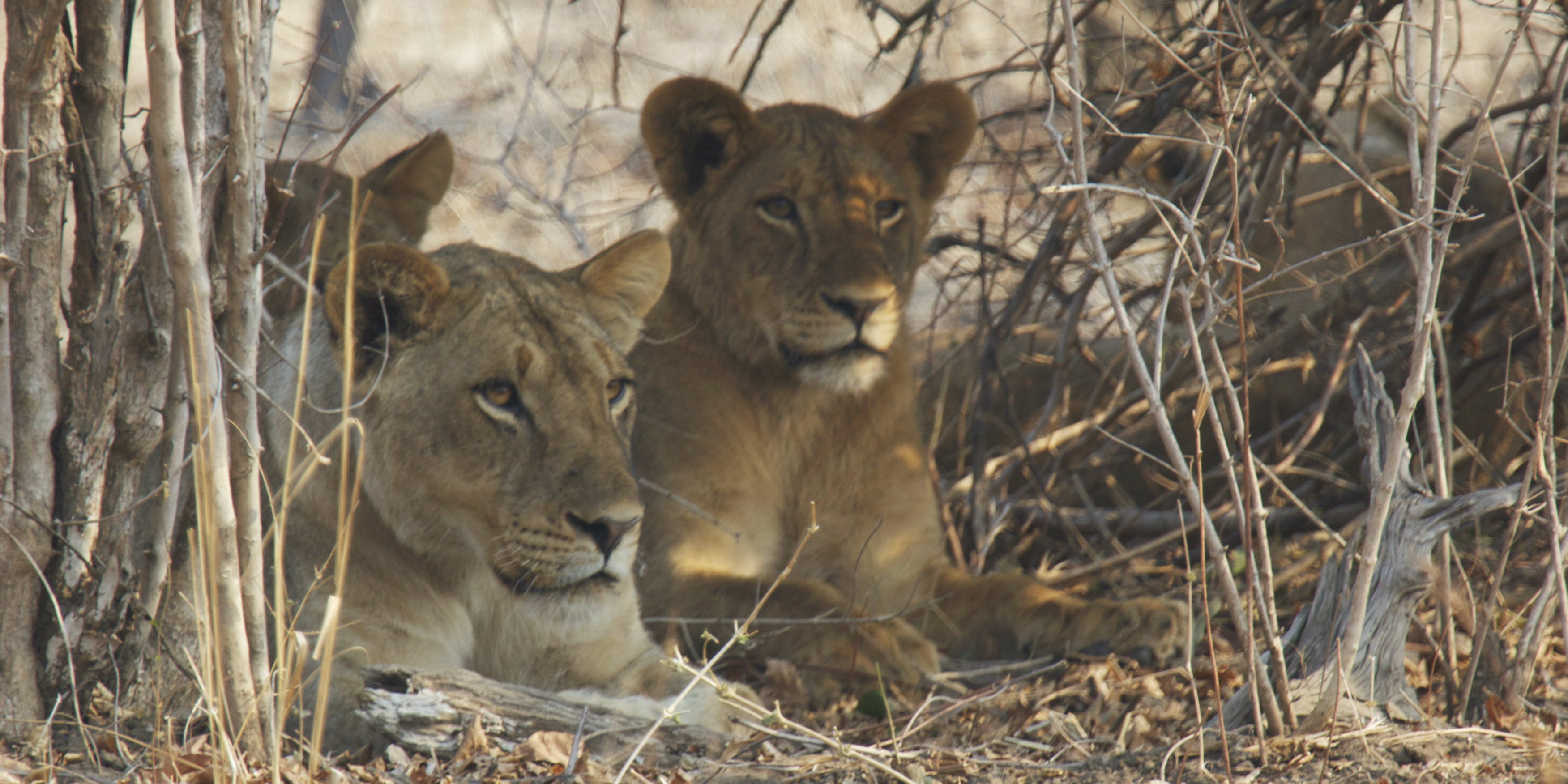 Original photo: SarahDepper
The Lower Zambezi National Park is another excellent choice, as it was the first national park in the world to achieve carbon-neutral status. Meanwhile, South Luangwa National Park is equal to the Serengeti in its abundance of wildlife, but has none of the tourist crowds.
6) Be part of urban excitement
Zambia might be most easily defined by its wilderness areas, but its cities provide another compelling reason to visit. The capital city of Zambia is Lusaka. It combines hip bars and restaurants with traditional markets heaving with activity.
The constant colour and movement in Lusaka can overwhelm your senses at first, but before long you'll find yourself caught up in the midst of the crowd as you shop for local produce and textiles.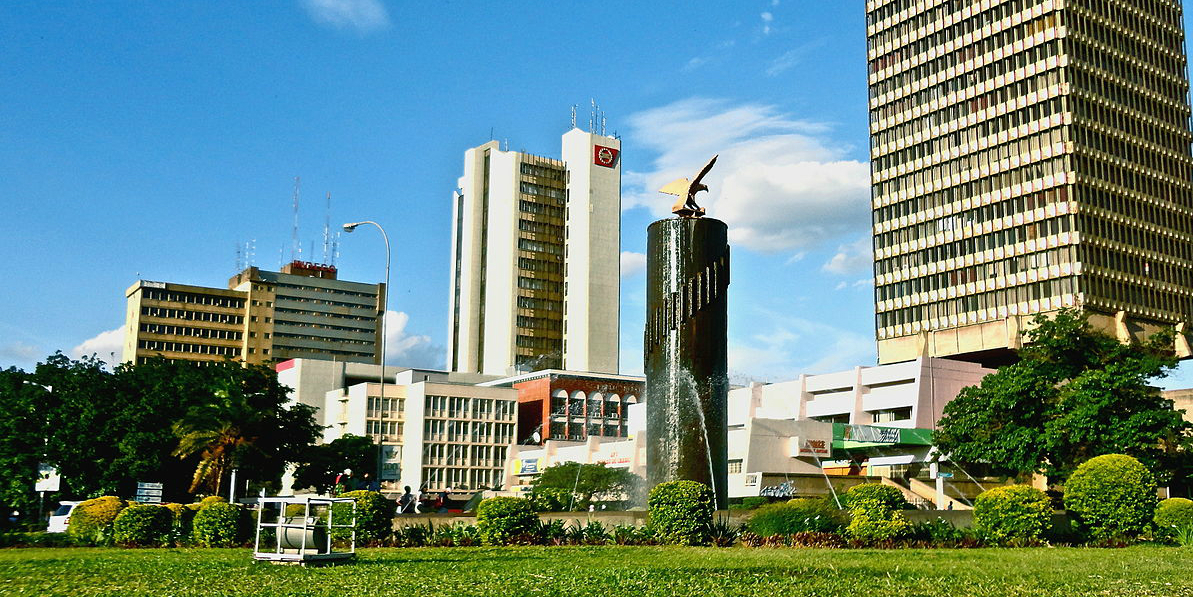 Original photo: Matthew Grollnek
Another town to explore is Livingstone, named after famed Scottish explorer David Livingstone. It's most often used as a base for visiting Victoria Falls, but is a relaxed and interesting place to visit in its own right.
7) Join Zambia festivals
Celebrations abound in Zambia and a local festival might be the highlight of your trip. There are 73 tribes co-existing in the country, and cultural festivals are an exciting way of seeing the many different traditions of Zambian people.

The best-known festival, Kuomboka, happens around Easter and is the ceremonial migration of the Lozi king. River barges, war drums, and feasting are just a few of the features that make Kuamboka Zambia's most famous festival.
Another festival to add to your must-see list is Umutomboko, a two-day celebration by the Lunda and Luba people of Luapula province. Held on the last Saturday of each year, the dances and drumming of this festival commemorate battle victories.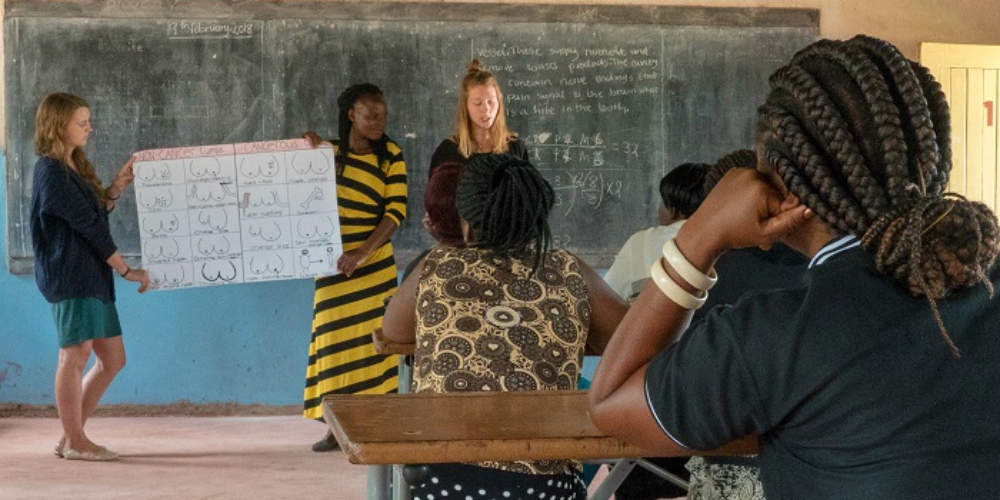 Volunteer work in Zambia is an unfiltered way of experiencing the country. There is a range of volunteer opportunities in Zambia, so this could be your chance to fulfil your dreams of being part of making a difference to communities, through women's empowerment or education.
As a volunteer in Zambia, you'll be integrated into local communities while you collect skills and stories that will last you a lifetime.
Visit Zambia this year and journey into the heart of Africa. GVI's volunteer programs can guide you there – explore our Zambia volunteer opportunities today.