My time here in Playa del Carmen so far has been amazing...
By Nicole Tarlano
4 years ago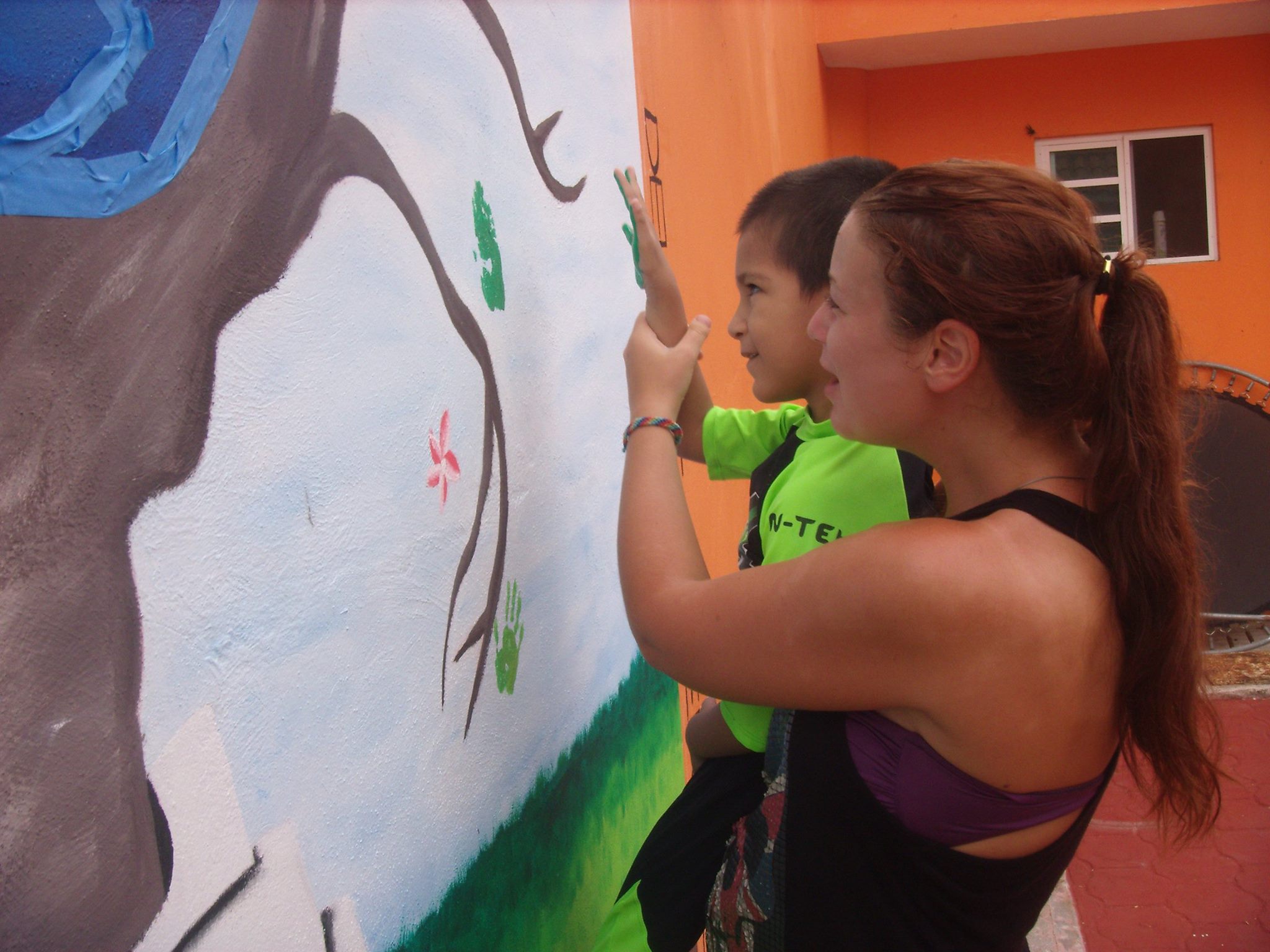 Hola muchachas y muchachos, my time here in Playa del Carmen so far has been amazing…superbueno in fact! In my short time here in Playa I have done and seen so many things and have been lucky enough to share those experiences with four very amazing ladies and an awesome team manager.
Playa Del Carmen is a beautiful place to be! The beach, the array of colours as you stroll down 5th Avenue, the smell of fresh Tamales as you walk down the street and the sound of live Mexican music as you eat dinner has been welcoming. Playa seems to be more than just easy on the eyes…but easy on all human senses.
I had my first day volunteering at the Ludoteca and met the most beautiful group of kids I have ever encountered. The Ludoteca provides these kids with a place to go; it helps keep them off the streets and in a happy, fun and educational environment. Being greeted by their smiles, laughter, screams of joy, hugs and kisses were completely overwhelming. I was overwhelmed not by the loudness or the quantity of kids…but purely by the love that they exude so effortlessly and so naturally. All of these kids come from family homes of different dynamics and some of very unfortunate circumstances; the Ludoteca gives them a place to be young.
The beauty of youth is that they seem to be untainted by the negativities of the world; the glass is always half full because they have yet been told it could be half empty. When I think about the kids at the Ludoteca I'm reminded of all the beautiful things in life. Happiness, love, laughter, endless smiles and open arms. I hope as I grow and continue with my journey here in Mexico and in life that I can embody and appreciate all of those beautiful things. I don't anticipate it to be easy and I don't anticipate it to be overnight. I could be 80 by the time it happens, who knows!
Kids sure are amazing teachers!