My thoughts on working on the 1 on 1 Program with GVI

This is Kara, a very special girl from class 4 who I was fortunate enough to teach. And I am missing her incredibly!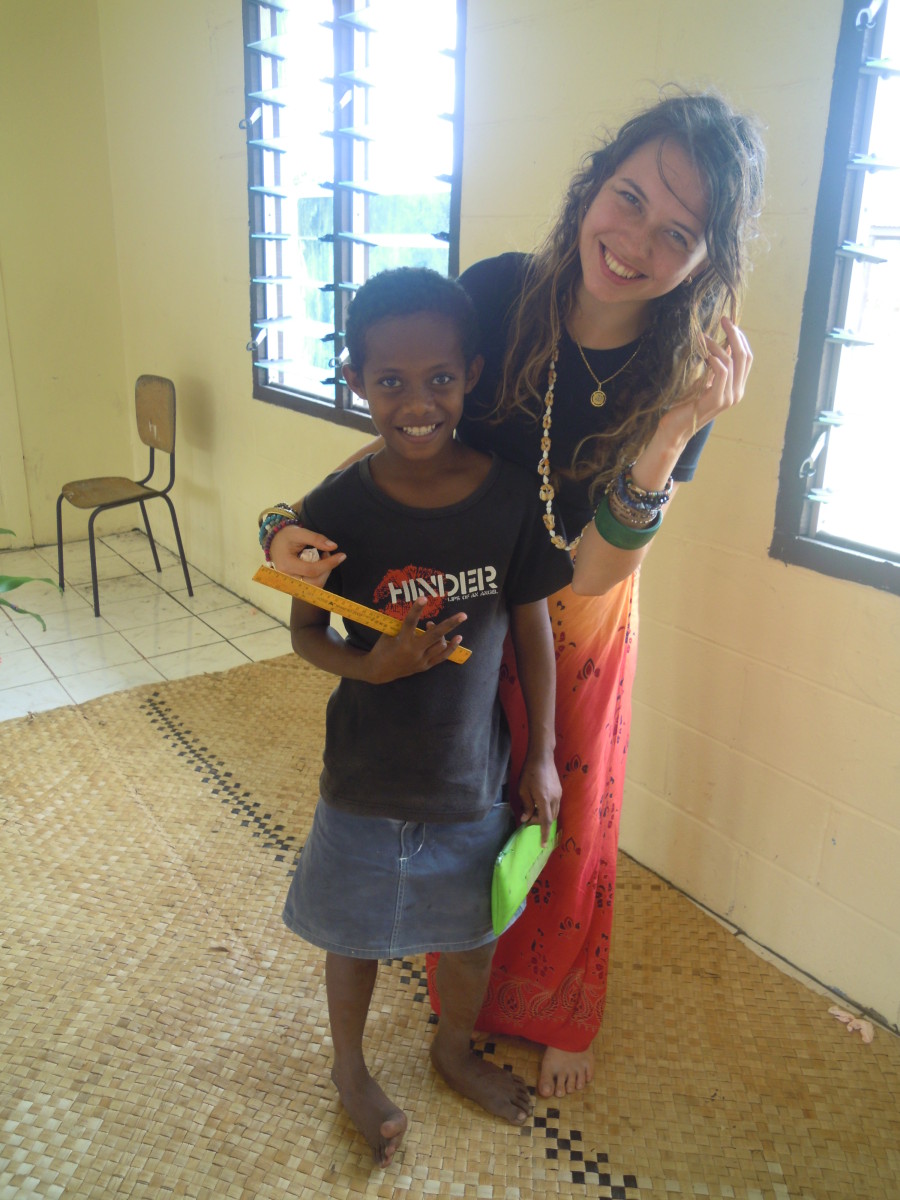 Kara is incredibly bright and has so much potential but unfortunately was not given the assistance and support she needed during her earlier years of learning. So she fell fairly behind in her Math and English. Unlike schools back home, many Primary schools in the rural areas within the Fiji Islands do not have the funding to set up tutoring programs and the students who are struggling (instead of staying back to repeat the year) are often moved up to the next year. So every day in the classroom becomes a struggle as the work gets harder they fall more and more behind each year. At Ratu Meli Memorial School, GVI have introduced a 1 on 1 program for students like Kara. Volunteer teachers work with the children who need extra assistance; making sure they are seen to twice a week to do personal tutoring. Despite the struggle in class, Kara is so enthusiastic to learn during our 1 on 1's and even asks for extra homework. She works very hard and enjoys our lessons. Together we have fully recited our 2x tables and she now understands the concept of multiplication, which although it is something so simple, was never explained to her properly. I truly believe with further assistance Kara will catch up and achieve her goals in working in medicine when she gets older.
GVI is doing an excellent job in staying persistent with the children. But of course to keep this program up it is only possible with active volunteers! We need compassionate people who are willing to help! Teaching in FIJI has been an INCREDIBLY rewarding experience I highly recommend it to anyone. You don't necessarily need teacher experience, just by being a native English speaker or being confident in the English language is a huge help to the program. You can use those skills to benefit the life of another.
If anyone is interested in volunteering I cannot speak any higher of GVI. With their long term approach to building sustainable communities you could truly be part of something Phenomenal!