This Week in Photographs #4
Yet another amazing week of sightings here at GVI Karongwe.  We welcomed a new group of volunteers this week and after an orientation and a good nights sleep we got them out on their first research drive.  Some of the volunteers got to experience a leopard in a tree with an impala kill on their first time out on the reserve…not a bad start!!
Other great sightings of the cheetah brothers and our female cheetah made two kills during the week.  The lions made their way back to the boma to check up on the females and continue to impress the vols with great visuals and incredible audio!  Here's to another wonderful week in the bush at GVI Karongwe!
The largest rodent in Africa!  One of our staff came across this porcupine patrolling the fence! 
An excellent shot of Zero's paw.  Volunteer Victoria captures the sheer size of an adult male lions track!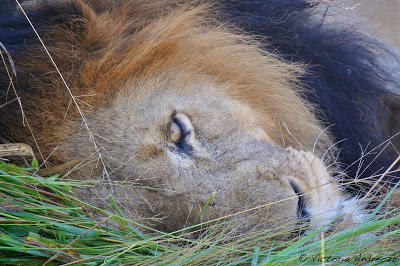 Leader of the pride, Zero, resting in the grass….always with one eye open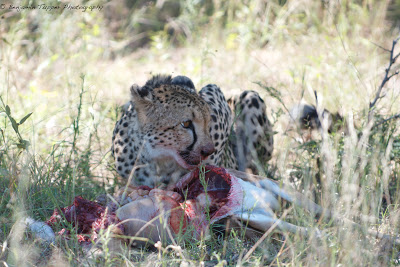 Ketswiri, our female cheetah, enjoying breakfast….an adult impala 
Our cheetahs are always fun to observe, here one of the boys gives a yawn during morning research drive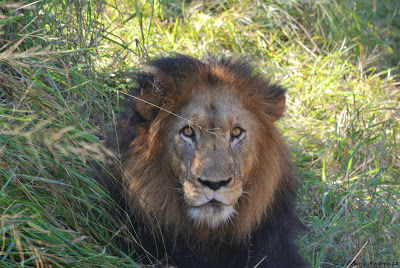 Icy stare of Zero, our big pride male here on Karongwe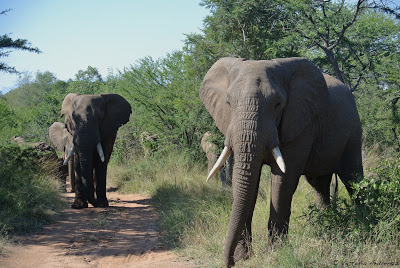 The new volunteers were lucky enough to catch a glimpse of the herd of ellies!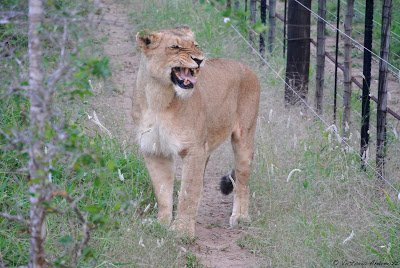 One of our females, 'smiling' for the camera!  A wonderful example of a flehmen grimace!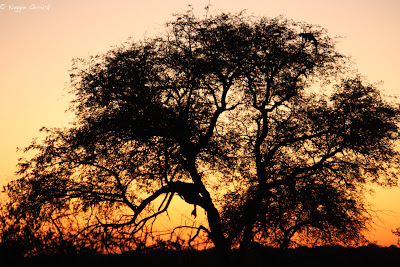 Not just another pretty sunrise….see if you can find what base manager Kaggie Orrick was photographing in this tree?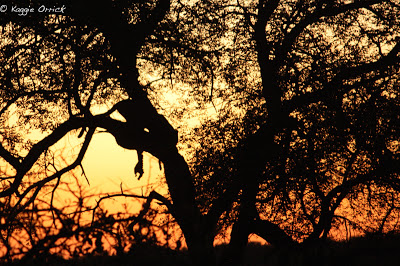 A gorgeous silhouette of a young female leopard with her impala kill stashed in a knobthorn tree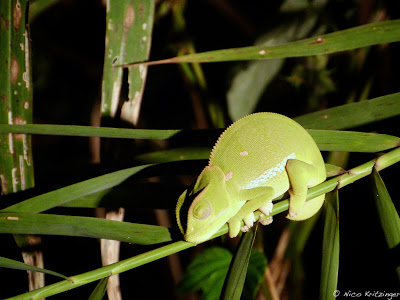 A sleepy flap-necked chameleon found in one of the river crossings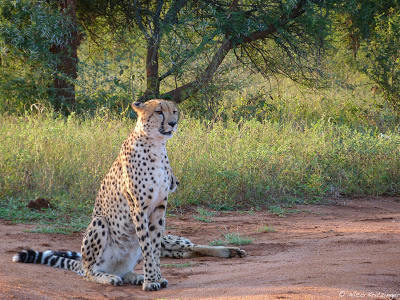 Our cheetah brothers, Jabu and Djuma, enjoying the morning sun
Once again, thank you to all the staff and volunteers for allowing the use of their amazing photographs!  We are all looking forward to another amazing week with half of the volunteers staying here on base and the other half going up to explore the third largest canyon in the world!!
Also come and 'like' the new GVI Limpopo/KZN Facebook page for more updates on sightings and information about both bases!  You can find it here: