This Week in Photographs #1
Here at GVI Karongwe we go out on research drives every day, twice a day, rain or shine.  With the amount of time spent out in the field volunteers and staff alike are privy to some amazing wildlife sightings.  Many of the reserves in the area tend to post blogs about various wildlife sightings and this blog is going to be our own edition.  This blog is intended to give you an idea of what we encounter here on Karongwe Private Game Reserve of a weekly basis, both big and small, through the lenses of both staff and volunteers.  Check back every week (Sundays for new posts!) to see what has been happening and what has been spotted on Karongwe!  
You can imagine with the amount of drives, the amount of volunteers, and the amount of ground covered we have some amazing sightings each week.  This last week was no exception!  Leopards on a kill, lions roaring, cheetah mating, and loads of plains game, this has been an exceptional week of viewing for GVI!  
Our lion pride have been hanging around the boma (enclosure) all week checking out the new female lions who are starting to settle in.
One of the two new females.  They are gorgeous and gaining confidence everyday as they get used to the reserve.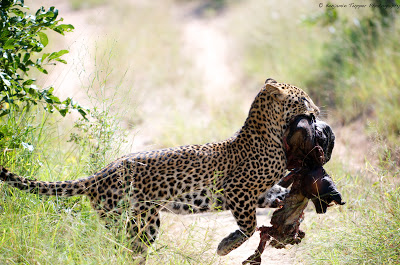 Tula, one of the young male leopards, was found dragging a baboon kill from a tree.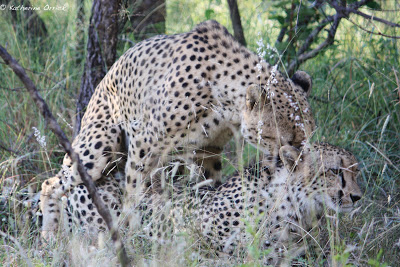 An incredibly rare sight to see in the wild!  Here one of the males from our coalition was found mating with our female, Ketswiri.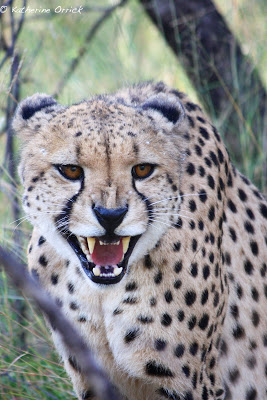 Jabu, one of our male cheetah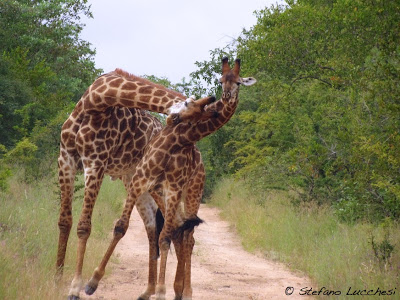 Two male giraffes necking: a fighting ritual to assert dominance over one another
Our two male cheetah, Jabu and Djuma, killed a large male impala
It is always a special treat to be able to watch our cheetah feeding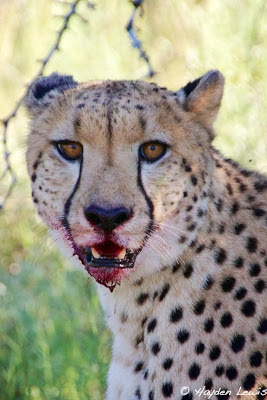 One of our drives was lucky enough to come across one of Tilo's (a female leopard) cubs.  The cub did not seemed bothered by the vehicle and was enjoying himself on this fig tree.
Treacle, one of our female leopards, was seen as the volunteers were returning after a research drive, always a special treat and great way to end the day!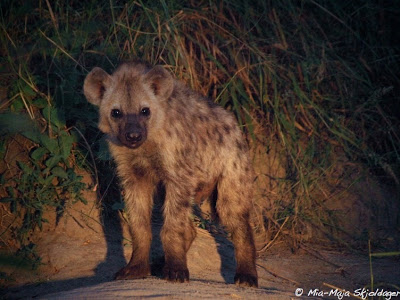 After weeks of not knowing where the hyenas had moved their den to, Andreas (staff member) managed to re-locate the den!  Nice to see these little fluff balls again!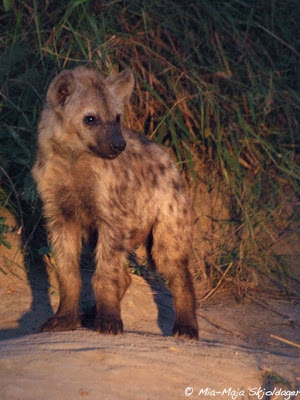 One of the 5-6 month old pups that we spotted at the den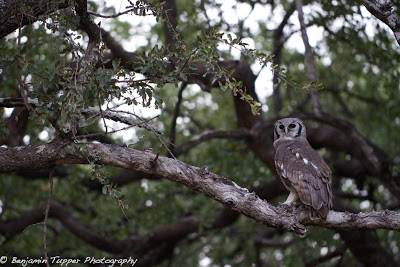 Verraux's Eagle Owl, the largest owl in Africa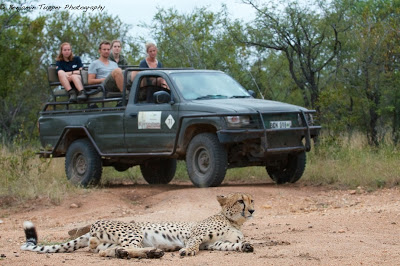 Another morning in the office for GVI staff and Volunteers
So, an amazing week has come to an end here at GVI Karongwe and we are looking forward to what the bush will produce for us in the coming week!  Stay tuned for Photography Blog #2 next sunday and follow us on twitter @GVILimpopoKZN for daily updates!  Thanks to all the volunteers and staff who approved the use of their wonderful photography!