Well, not yet actually, they'll come in July, but we sure are ready! Each year humpback whales travel down the East African coast, possibly to breed off the tip of Zanzibar Island as the data presented in the poster below might suggest.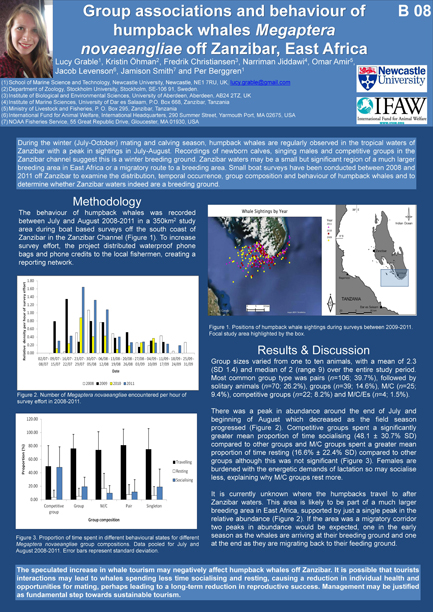 The group associations and behaviour of humpback whales (Megaptera novaeangliae) off the coast of  Zanzibar: a background study in investigating the impacts associated with whale tourism" presented at the European Cetacean Society by Lucy Grable
Yearly we have several individuals travelling right past our bases in Shimoni and Mkwiro, apart from this being the sight of a lifetime, we take this opportunity to record all possible information on as many individuals as possible. Sharing this information and collabouration within the region is crucial to the understanding of migrations of Whales.
We made a pdf copy of the poster available on our website www.gvikenya.net
Subscribe to our Blog
GVI on Instagram
Sorry:

- Instagram feed not found.
GVI on Facebook