The 7 hour bus trip to Pokhara was my first adventure in Nepal.
The mountains, rice fields, waterways, and small townships looked like they were something out of a travel photographers portfolio.
Locals, Tourists, Trekkers, and Volunteers made up the passenger list and it was wonderful to meet and hear some of their stories along the journey.
Most of the people I spoke to were making their first trip to Nepal and were in awe as I was.
On arrival to Pokhara I was met at the bus station by Ruth and Noel, who spent the next two days showing me around and trying to get me up to speed with what was to happen before my first volunteer arrivals.
I'd been told by a friend that Pokhara was a beautiful place, but besides that, had very little information on what to expect.
I was met with crazy traffic, colourful shops, local and western restaurants, museums,
cows having right of way, smiling faces, constant construction, a beautiful lake, and when the clouds clear, a spectacular view of the Himalayas.
Then there is the poverty.
The People that do what they can to get by.
The beggars.
The street kids.
The families living on next to nothing.
It hits home hard and you remember why you're here.
Why GVI is here.
The first project I visited were the street kids.
A group of children aged between 5 and 12 who have been rescued from their lives on the street and rehabilitated from glue sniffing.
They love meeting new people and get excited when new volunteers begin their stay here.
The new ideas they bring, the new games, and their interesting stories (hopefully with photos) from their differant countries and backgrounds.
We spend a couple of hours with them in the morning on weekdays to help them with any homework and give them an activity to do before school so they can start their day with a smile.
On Fridays there is the Jungle Shower – a chance for the kids to spend the afternoon out of the center.
We head down to a nearby creek where the kids can shower (they have no running water in the center) and we can help them do their washing.
After all the cleaning is done, we can all sit down together to have a snack before making the walk back home.
Something so basic that you and I take for granted is something these children spend all week looking forward to.
Since arriving here I've heard so many sad stories about so many children of Nepal.
I know it's going to be a very hard 8 months, but there is nowhere else I'd rather be.
Thank you GVI for giving me this opportunity.
Jo Vowles
New Staff Member – Teaching Co-ordinator, GVI Nepal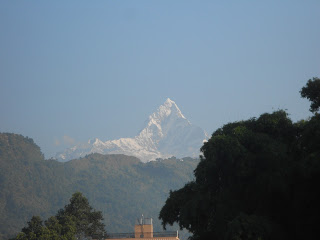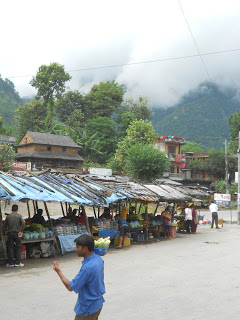 Subscribe to our Blog
GVI on Instagram
Sorry:

- Instagram feed not found.
GVI on Facebook