The Library Book Boat Journey
By Volunteer Julie Fletcher
2 years ago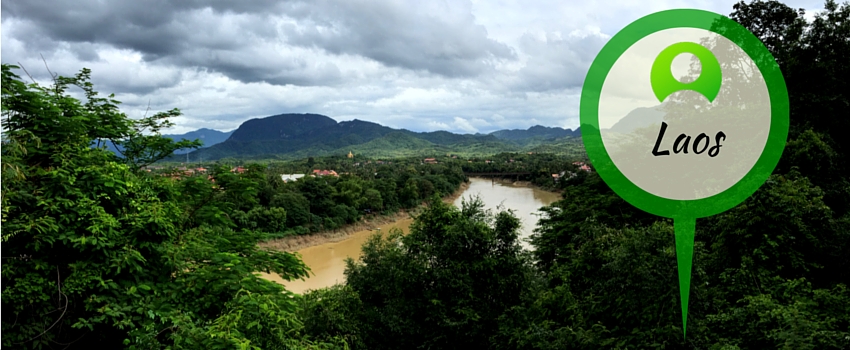 As well as teaching English to the young girls who have been helped out of abusive environments, staff members Touk and Tara have been working hard to develop and extend the Women's Empowerment Programme.
For the past few months, staff and volunteers have been supporting four women who work in the library in Luang Prabang (as librarians) to improve their English.
These women participate in a scheme which aims to provide books to children in remote villages and communities. Laos is still a poor country, particularly in the rural areas; things like books are a luxury.
A not for profit organization called Community Learning International operates two Library Boats, the only two in Laos. The librarians go out in the boats for up to 10 days at a time, delivering simple health education but more importantly delivering books.
Last week four of the volunteers and one member of staff were invited to join the Book Boat for the day. No one other than Lao people had ever been allowed to join the trip before, so it was a great honor.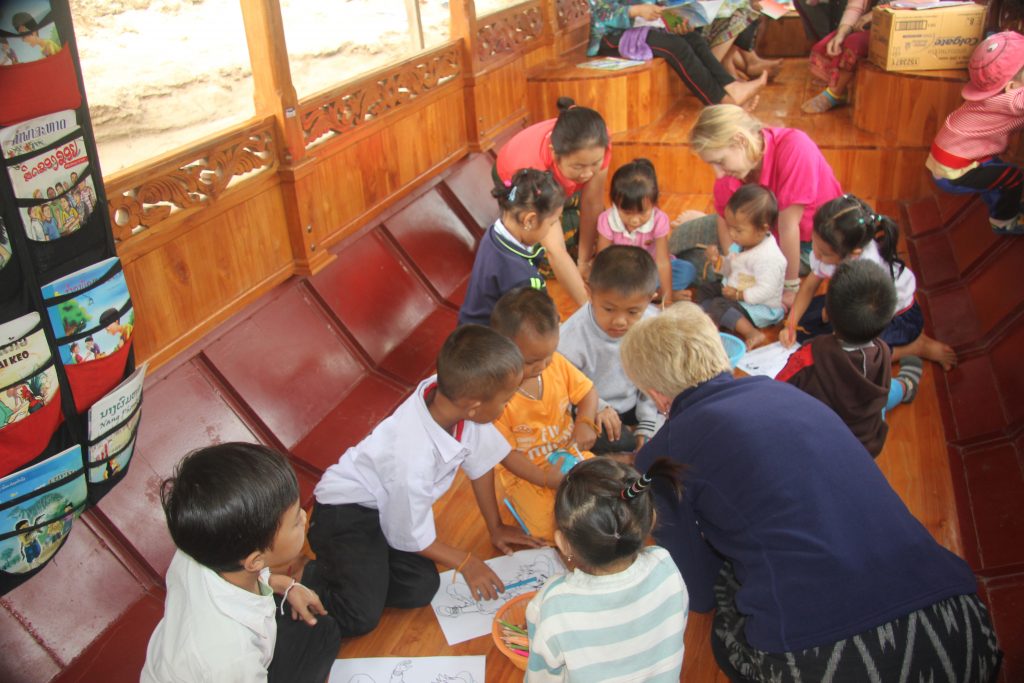 The day started with an early Tuk Tuk (well actually a very posh 4 by 4 turned up) drive for an hour to meet up with the boat. We set off, after about 15 minutes we approached the riverbank to be greeted by about 20 children all singing to welcome us.
The children and their mothers came aboard, quickly we were into singing, drawing, storytelling and a bit of education about cleaning our teeth and general hygiene.
The children clearly enjoyed the whole morning, as did we.
As part of the service each child receives a notebook, pencil, toothbrush, toothpaste and a bar of soap, all of this is funded by donations as are all of the books. Many tourists when they visit Luang Prabang visit the library, here there is lots of information about the charity and its work. People are encouraged to donate a few dollars to purchase a book for the book bag, this is a bag that hangs on the wall (it's in one of the pictures) once it is full it is taken out either by Tuk Tuk or on the Boat to the villages.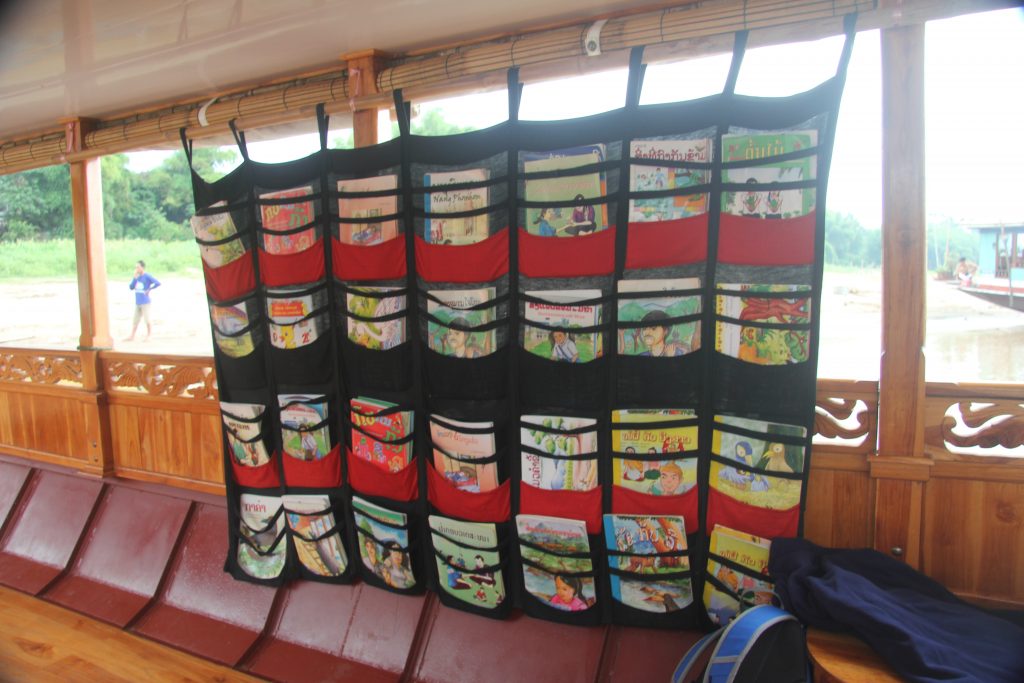 The Book Boat only visits each village once a year so it's a very special time for everyone.
I have to say all of the volunteers had a great time, there were even a few tears shed as it was such a humbling experience.
All of the volunteers would like to say a big thank you to Tara and Touk and to Chantha the head librarian for all their hard work in arranging this experience for us.
Written by Volunteer Julie Fletcher