Surprise Sports Day at the Orphanage!
By Sydney Gahagan
2 years ago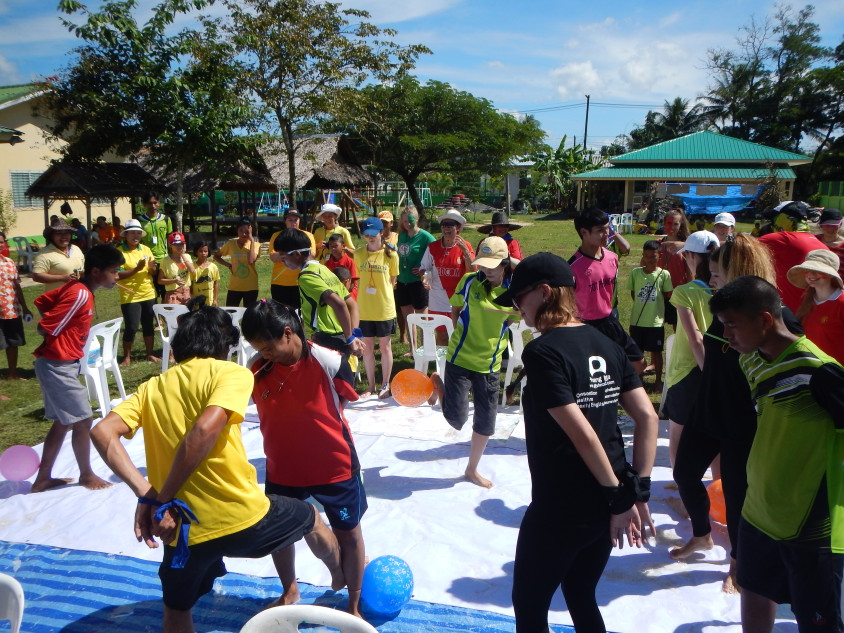 In usual Thai style, we found out that our schedule had changed and all of our classes were cancelled for the day. It was upsetting news until we were invited by the orphanage to participate in the sports day they were putting on. Not knowing what to expect, we went to the orphanage to find all of the kids divided into three teams – yellow, green, and red. I was on the green team! The little kids on each team were the cheerleaders and every team performed dances and cheers to begin the morning. They are all such amazing dancers! The first activity was tug-of-war. Yellow vs. red (x2), red vs. green (x2), green vs. yellow (x2), and so on. We all woke up with sore arms the next morning! Next was an eating race, which I gladly offered up my fellow GVI team member for! Each team had four members that all had to eat the given food before they could move on to the next challenge. First was a whole banana each, then a half of a watermelon, next was a dessert that was described as a powdery sponge, followed by a full can of coke. Staff member Vicky found it all very hard to keep down! After they finished the food they were made to do things like thread a needle and blow up a balloon until it popped! After this we played more games where water balloons, blindfolds, and slippery tarps came into play. It was a very active day! The organizer of the games spoke in Thai so when the instructions were given we could only understand GVI – which meant that a GVI volunteer had to participate in every game. We all had a ton of fun and enjoyed the break from our usual schedule of teaching.
By Sydney Gahagan, 8 weeks Community Expedition Volunteer
GVI on Instagram
Sorry:

- Instagram feed not found.