Surfers take the next step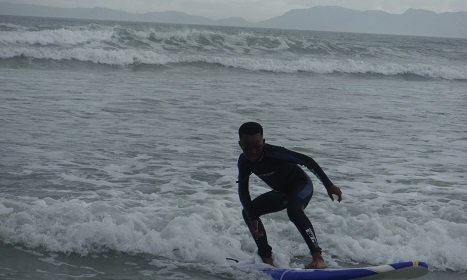 After a number of weeks of successfully learning how to catch waves on body boards, as well as ocean and beach safety tips, all of our surfers have now begun taking out surf boards for their weekly lessons! After becoming very comfortable in the water on their body boards, all the surfers were very keen to make the jump, and when the day arrived everyone was very excited! First up, a quick warm up, followed by a lesson with our local coach on technique for popping up on a surf board. After a little practice on the beach, it was time to get into the water and put what they had just learned to use. By the end of the lesson, every child had managed to stand up on their board with a little help from our volunteers, and they could not be happier about it! They can't wait to get back to the beach to get back on a surf board!
Subscribe to our Blog
GVI on Instagram
Sorry:

- Instagram feed not found.
GVI on Facebook