Summer camp at Prathyasha Bhavan
By GVI Volunteers
5 years ago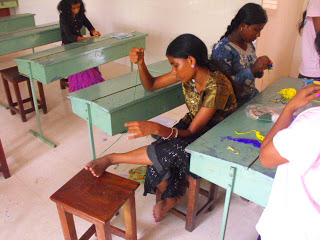 We are coming up to the end of our first week at Prathyasha Bhavan. Prathyasha Bhavan is a girls home annex of Auxilium school run by the Salesian Sisters. Here we teach approximately thirty young girls aged from three to eighteen years old. Their spoken English ability runs from zero English to almost fluent in some cases (few and far between). During the mornings we teach the girls both English and Arts. Our long term volunteer, John takes the older girls for two English lessons, and then the younger girls for one lesson. While at the same time Shawnee takes the younger girls for two lessons in art before switching to the older girls for the final lesson. The younger girls English is very limited, and so it is through the use of art and pictures that we try to teach them English.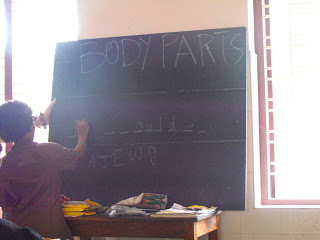 Although many of us were sad to finish up at the boys home last month, we have been warmly received into the lives of these girls. They welcome us every day with shouts of 'Uncle' or 'Auntie,' (sometimes both if they are a little confused), and smiles that are so contagious you find yourself smiling as soon as you walk into the building. As with everything in India there is a certain amount of vagueness, regarding numbers and timings with the new project. Apart from these few teething problems, everything has gotten off to a wonderful staff, with all the children and volunteers settling in well together and getting to know each other.
Over the next few weeks we hope to improve the spoken English of these girls through the use of art, film, indoor games and spoken English lessons. By using these different mediums we hope to spark the creativity of both the students and the teachers. This is very important for their development, as the schools offer little in the way of creativity during their lessons. By finding more enjoyable ways to expose the children to English and Art we hope to stimulate their minds and teach them not only the joys of spoken English, but also the joys of learning in general.