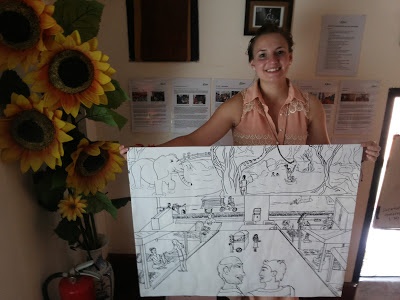 For one month we were lucky enough to have a very enthusiastic teaching volunteer named Shawnee. We enjoyed having Shawnee here not only for her positivity and constant smiles but she is a great artist too! In fact, Shawnee created a beautiful poster for us to use as a teaching resource. The above picture is of Shawnee's black and white poster but now it is full of colour, laminated and sitting in the resource room ready to be used!
Subscribe to our Blog
GVI on Instagram
Sorry:

- Instagram feed not found.
GVI on Facebook