September 2016: Monthly Achievement Report: New TEFL Training Techniques!
By Holly Jones
2 years ago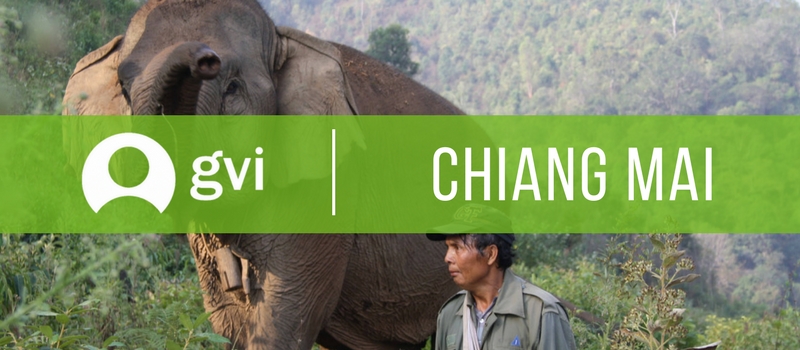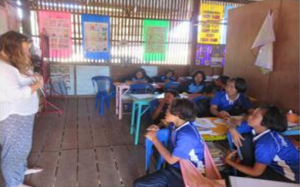 Holly the community coordinator teaching grade 5
To implement the TEFL techniques in English lessons to Improve English fluency amongst students from the village as well as improve English fluency amongst adults, mahouts and home stay families. Overall these methods will help to improve standard of English language competency for people in the Huay Pakoot village and consequently help increase job opportunities and standards of living.
This month we welcomed Laos Program Manager, Leyla, to the Chiang Mai hub to help share her knowledge with teaching English as a Foreign Language. Leyla taught our staff and volunteers through fun and interactive ways the basis of Intro to TEFL, so that the techniques and skills learnt could be put into practice into our teaching in the community of Huay Pakkoot.
Leyla gave a great perspective when teaching, firstly teaching us a Lao language lesson all in Lao. This was a great way of putting ourselves into the student's shoes to learn with none of your native language being used, to understand how difficult it can be for the student but also how beneficial it is to learn a new language, as you have to think about what you're learning instead of the translation just going in one ear and out the other. Furthermore, showing how important the grading of your language is, making it as simple and easy to understand using the keywords needed so not to confuse your student.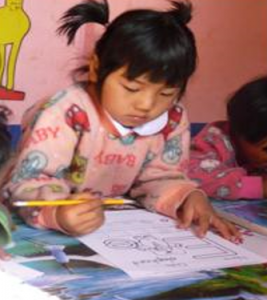 Grade 4 practicing their reading and writing skills
This exercise inspired us to teach our entire beginner Pakinyaw (local Karen language of village of Huay Pakkoot) lessons to the volunteers this way. So they are more engaged in their learning by practicing through role plays to build their confidence up to use the language with their homestays and the mahouts.   The Introduction to TEFL presentation got everyone involved and enjoying the experience. Learning the first important steps in teaching vocabulary; eliciting, modelling and drilling. Great essential tips for teaching such as when eliciting using other methods instead of just translations such as pictures, realia, timelines and comparatives. When Modelling to keep pronunciation natural and consistent and when drilling to break down words into syllables of words and emphasizing the sounds the students are having trouble with by showing the shape of your mouth and where tongue is when creating the sound.
Next the training demonstrated lessons and how to structure and plan them.  Additional skills such as classroom management, error correction, lots of games and resources were also shared to help with icebreakers and warm up and to make the lessons enjoyable and interactive for the students. This is all being collated into a big resource book to support teaching.  Leyla also enlightened us too Jolly Phonics scheme. Which is a multisensory method used to introduce the children to the letter sounds. Which will help our students to help read and write the 42 letter sounds and later on blend regular words fluently.  Complete with resources of the flash cards and actions and structure of how to plan the lessons.
During the next term we are planning to introduce and implement this new teaching scheme TEFL techniques and modeling the lesson planning and structure as well as Jolly Phonics, which will boast and enhance the children's English to make it more interactive and enjoyable. GVI Chiang Mai will continue to pass on Leyla's knowledge through workshops to new volunteers wanting to get involved in teaching in the community of Huay Pakkoot. This will make sure that the village students will get consistent and high level teaching of English. Thank you to Leyla from the entire team!