Science to Action Workshop
GVI is works with the Fiji Locally Managed Marine Asset (FLMMA) network to improve capacity building within respective stakeholders, which is the district of Nacula and as a whole the respective communities in the FLMMA sites in Fiji.
This fruitful and successful workshop was developed in order for FLMMA to bridge the science knowledge to communities and improve their understanding. The Science to Action (S2A) workshop was to help communities to identify best practise generated from various field demonstration and exchanged ideas between scientists and local communities as non-scientist to improve site management.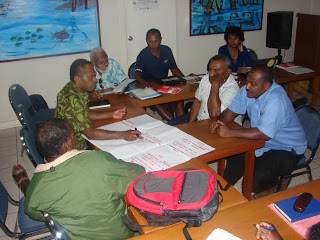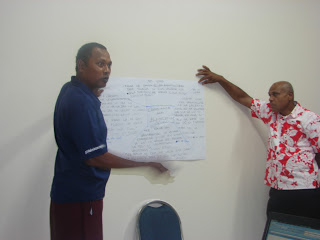 It was a pleasure as the GVI Marine Research Officer to give two presentations in this two days S2A workshop, which I talked on "Protection of critical marine habitats" and the GVI case study of the four projects running in Fiji.
There was also a rep for the Nacula Yaubula Management Support Team (NYMST), Mr.Sakaraia Navunisinu and he was so delighted to join in the group activities and be part of the S2A workshop. Reps from Kadavu, Vanualevu, Ra , Serua, and Tavua were present so it was a good mix of site sharing for community reps.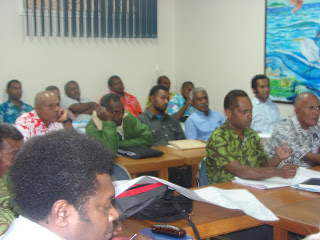 All the twenty questions which were raised from the 2009 AGM were all answered by presenters from various organisations. Community reps were very grateful for this type of workshop and asked if they could have more workshops in the future as they learn more inner depth of why they conserve and managed their natural resources.     
Taione Delai – Marine Science Officer