'Schools to Sea' Marine Environmental Programme Established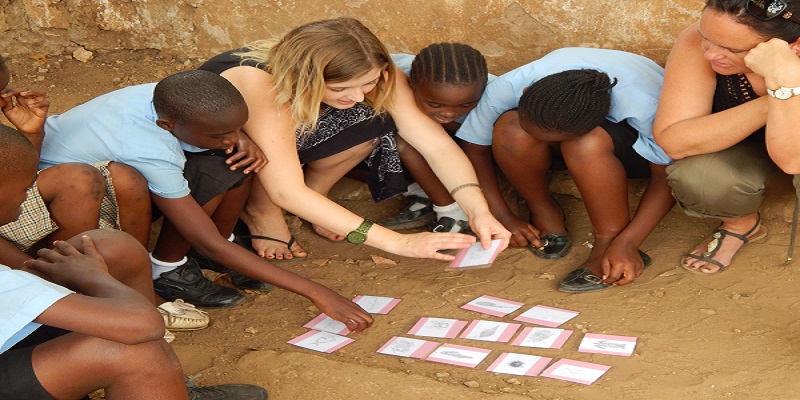 In Partnership with Buccaneers Diving, GVI have been able to take students from Olives Rehabilitation Centre & Nyota Ing'arayo School out on a glass bottom boat and snorkel in the sea and educate students on environmental issues and spread awareness through their 'Schools to Sea' Programme.
GVI staff members with the help of Sabrina Meunier (Buccanners Manager ) have developed a twelve week course that is supplemented with ten creative arts lessons of  35 minute. Each student will complete a Marine Environments book as well as activities that have student's understanding the importance of sustainability and conservation.
Lessons introduce students to: marine life, biodiversity, oceans, sea and fresh water, habitats, significance of mangroves, fishing implications, aquaculture, plastic oceans, tourism and empowering students to take action of their own and spread awareness to conserve marine environments.
An example lesson in teaching the risks of open net catching as a fishing technique has students using laminated game cards of 100 fish in the sea (30% young, 50% mature, 20% old) and a die. The first roll of the die is how many young fish they caught (which they use a highlighter to cross off as this washes off laminated card easily), the second mature and the third old. This represents one day. Students roll five sets of times to simulate a week day. At the end, students discuss the implications of how many fish they have left – If they catch all the mature fish, there is no one to reproduce, if they catch all the young fish, future fishing may not be as successful.
This program's intent is to empower students to feel they can make a change in the environment around them by making conscious choices throughout their lives and raising awareness by using their voice, through art projects and in writing. Environmental conservation is paramount to ensuring the long term sustainability of the fragile costal marine ecosystem which makes up the Mombasa coastline.  By teaching the younger generations to engage with their environment in a conscientious and environmentally sound manner, the marine ecosystems have a greater chance of long term survival. The younger generations are a key influence on the future of the coastline, and the importance of social and environmental interaction on future sustainability.