By Matt Emingson
3 years ago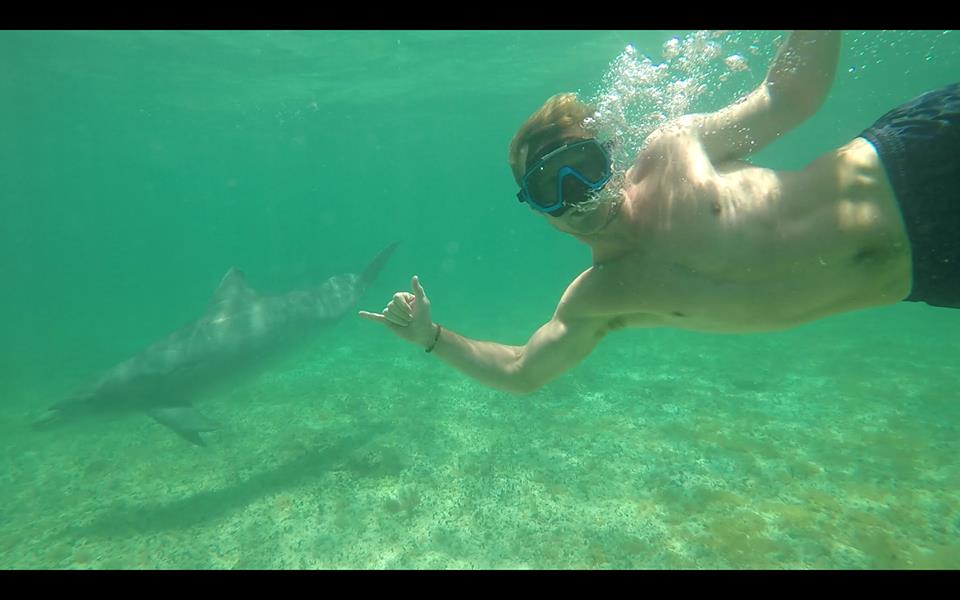 Tomorrow will be my last day at Pez Maya and I find myself thinking ahead to the various readjustments I'll be making to nestle back into society, however I also find myself thinking back through all the memories I've had here in my 8 weeks at Pez Maya.
For a start sitting at this desk, on this laptop gazing at the screen feels pleasantly strange but familiar, opening up Microsoft Word brings back nightmares from starting assignments back University, and the gecko on the wall looking at me could probably type this all faster than I can now!  I've hardly touched my phone this week, and when I have it has been to read or listen to music.  I can't remember the last time I thought about Facebook, LinkedIn, and my emails or heard Donald Trump's name in the news!  It seems sad to think that this is what I think of when preparing myself to return to normal life but it also reminds me of all I've learnt, experienced and all the memories I've shared here at Pez Maya these last two months, so here are a few of the top moments I've had here!
I've found that 'boat push' is the most common place to experience so much unexpected hilarity and so these memories are during 'boat push'.  After a long afternoon bobbing around in the sea struggling at my Rescue diver course with, Spencer, Sam and Ida it wasn't long before we headed back and someone offered up a dare to do during 'boat push' and to all of our delight it was our acting base manager Kerry who lost the bet!  So during 'boat push' Kerry was Ka' kaawing like some terrified bird every time Zack reach three on this countdown.  All of us who knew about the dare were already giggling in apprehension which soon turned to hysterical laughing.  But the fact this was done during the new phases' first week made it all the better as some of their expressions showed genuine concern and shock at what they were hearing!  Needless to say I haven't seen Kerry taking on anymore dares!
The second memory, is one I simply will never let this person forget, happened just yesterday whilst we were tackling the all too common issue of having to perform a 'push pull' during which our trusty scholar Zack had a little accident.  Now to us all at Pez Maya, and anyone else who knows Zack, you will know that; though he is a great, hilarious guy with very convincing blonde highlights, he isn't the strongest guy in the world, despite his claims of watching the sun rise whilst at the gym every morning.  Anyway, I was stood at the back of the boat next to Zack who was busy with his head down focusing on digging his heels into the sand to get the best footing for the pull. Friso then made the point that the back of the boat was grounded on the sand and so may not actually move at all when we do the push pull, regardless we went ahead, Zack hadn't heard any of this.  ONE, TWO, THREE!  Our side all heaved whilst the other side pushed and the front of the boat swung round perfectly, at the stern nothing moved except for Zack, who went flying backwards losing his grip on the side of the boat landing on his back with a splat and a childlike little 'yelp'.  Before he could sit up he was immediately struck by a sandy wave and not to mention the wave of laughter and good humored jeers from everyone!  It was "fantastic!"  But it will be a while yet before I start to miss boat push!
Though I haven't got one specific best memory of Pez some of us did have the incredible experience of swimming with dolphins just inside the pass only yesterday and here is a photo of me to prove it!  'Dolphinately' the best Wednesday here!
Thank you so much to the Pez Maya staff and of course to GVI for facilitating this incredible program it's been hard work and absolute bliss!
Matt.