Playa del Carmen monthly achievement-First National Scholar in Playa del Carmen Community projects Mexico
By Playa del Carmen community projects
4 years ago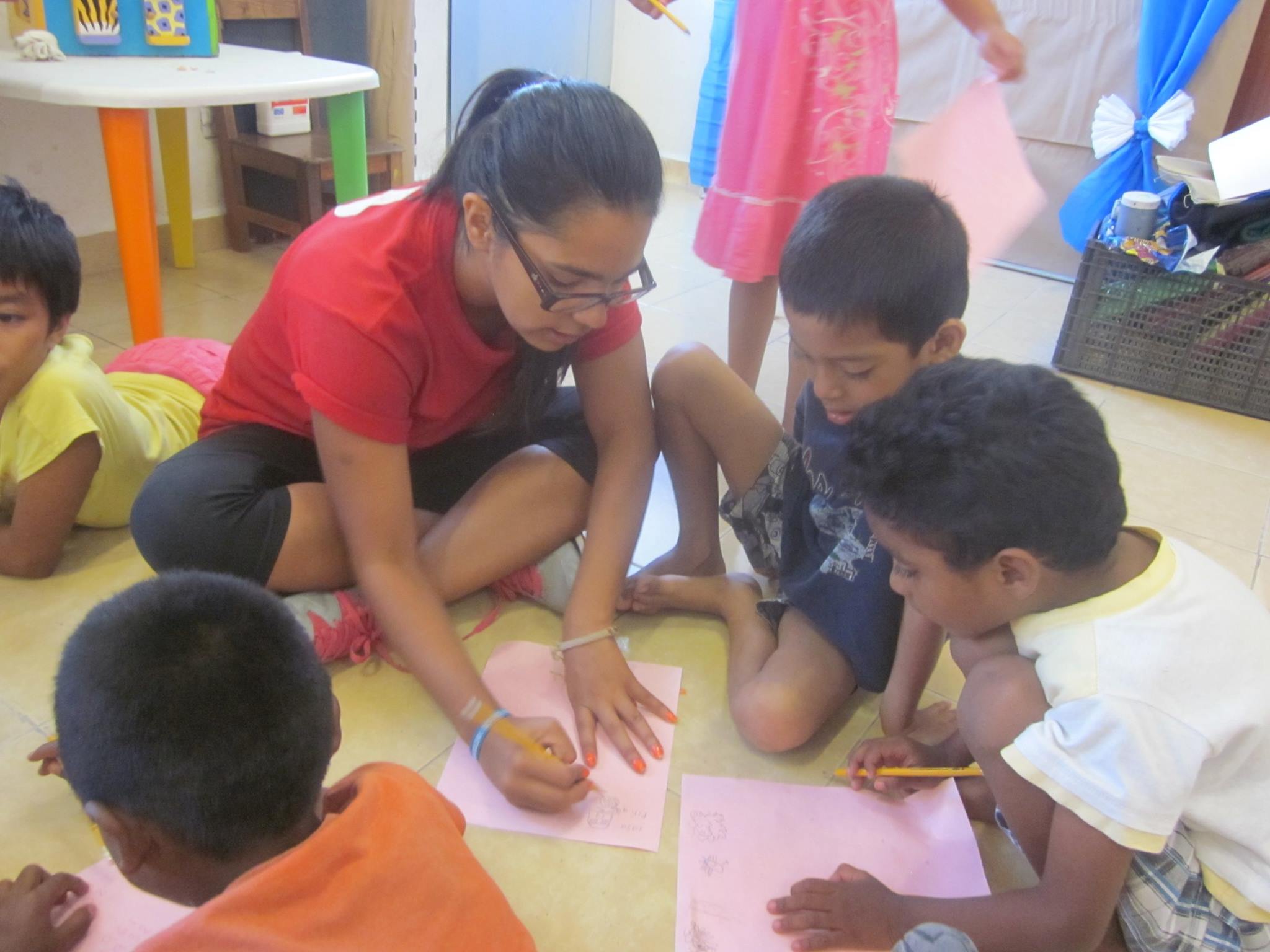 The National Scholar program through the GVI Charitable Trust initiative allows a student or adult from the region where GVI is based to be apart of the project to gain skills, knowledge and opportunities that may lead to long term improvements for them, their local community and environment[1]. The problem GVI identifies is that there are limitations to the access of education and training in some countries in which they operate [2]. Therefore, the solution was to create scholarships for students and young adults to ensure the skills and training can be passed on to national personnel.
So far, 25,092 local
people have been trained through classes & programs[3] from around the world. This program has been utilized in the Seychelles, Mombasa, Laos, Fiji, Nepal, Guatemala, India and more[4]. Although this is not the first time the National Scholarship programhas hit Mexico[5], it is the first for our young Community development projects in Playa del Carmen.
Karla is from Mexico City and is 6 months away from completing her degree from Universidad Iberoamericana in Mexico city and as part of her social service; she applied for a position with GVI Mexico.
Karla was able to complete her two months working in all three projects that make up the Community projects; childcare, healthcare and vets. She has been in charge of preparing and delivering, in collaboration with volunteers, Green Action classes to the children at the Ludoteca. She has learnt to perform physical therapy, occupational therapy, equine therapy and aqua therapy at the health care project. At the vets, she has completed and is certified with Veterinary assistant training from Coco's Cat rescue and IFAW.
In addition to this, she has completed an Emergency First Responder and Secondary response training for adults and children. She has also participated in the Environment Expo with GVI where all local organizations presented talks, ideas and their cause to the community of Playa del Carmen.
Karla has contributed an impressive amount to our work here at GVI but the most memorable is the energy and life she brought into the house. She helped those who were eager to learn Spanish, she made others understand her culture and she brought much laughter and fun times to the volunteers and staff members. As much as GVI could give her in terms of training and developing skills, she gave it back through her energy, dedication and understanding.  She made bonds with the children, our partners but most of all with our volunteers and staff.
Congratulations Karla, you are our achievement of the month. We wish her nothing but the best with the rest of her school, and for what's ahead in her life.
If you would like to find out more about what we do:
https://www.gvi.co.uk/programs/volunteer-health-project-mexico/
Or the National Scholarship program:
http://gvi.org/our-impacts/gvi-charitable-trust-national-scholarship-program
[1] http://gvi.org/what-we-do/the-projects/gvi-charitable-trust-national-scholarship-program, 8 August 2014
[2] http://gvi.org/what-we-do/the-projects/gvi-charitable-trust-national-scholarship-program, 8 August 2014
[3] ibid.
[4] http://gvi.org/gvi-ct-national-scholarships-program-update, 8 August 2014
[5] http://gvi.org/national-scholar-case-study, 8 August 2014