Phang Nga - Teaching Children Program update by Anne Johnston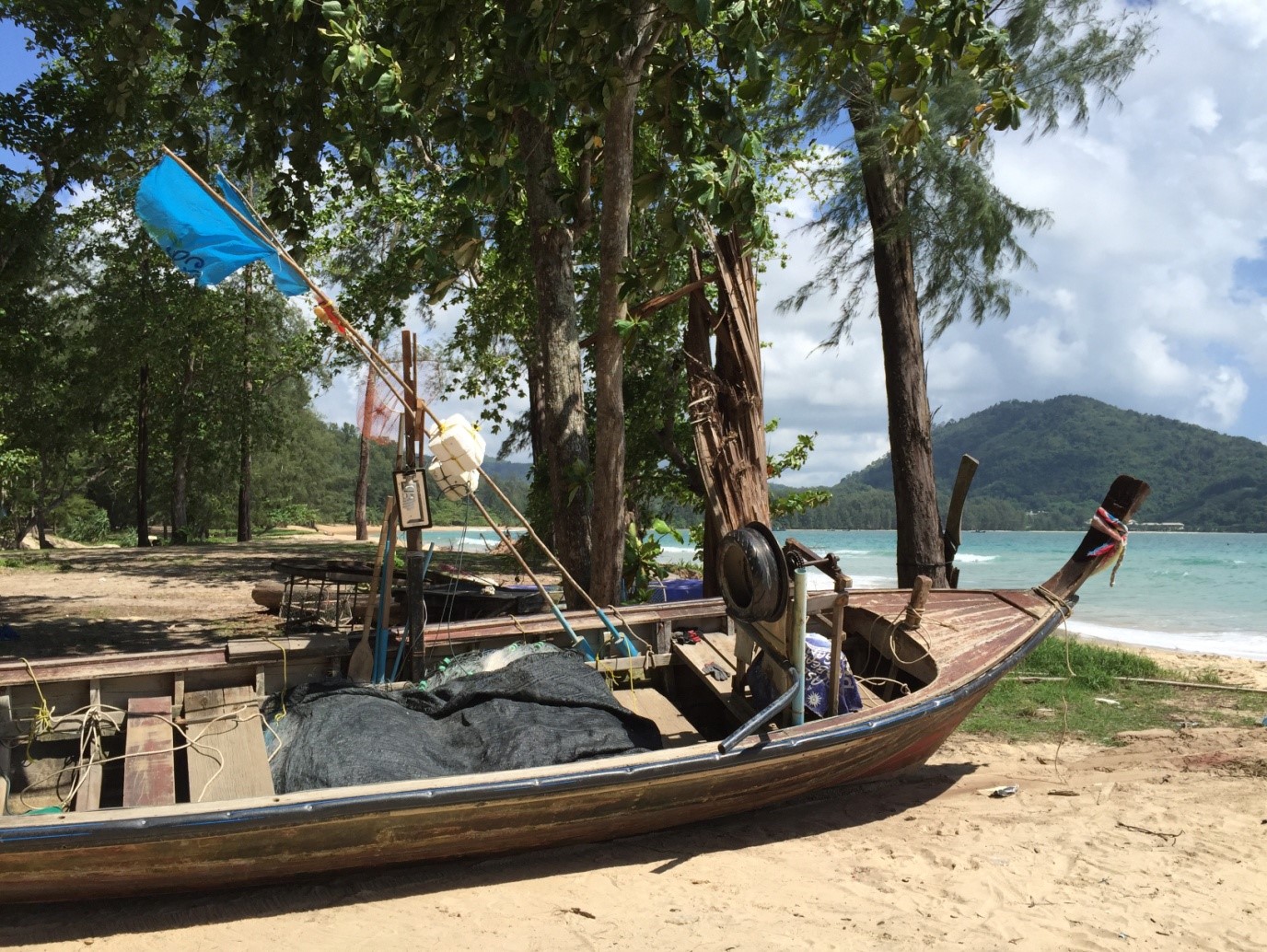 The power of a simple task. Despite the unending heat in Phang Nga I found myself bent over a black garbage bag picking up anything and everything from plastic bottles to wrappers to broken utensils. Did I have to? No. Was I asked to? No. However, I had a spare hour and I could not get a certain thought out of my head- Why is there so much garbage laying about? Is it because people are uneducated? Is it because throwing garbage on the streets has become a common activity? Unfortunately, I don't know. But I do not that why I came to Phang Nga was to do my best serving the community primarily in
the classrooms. Serving the community also means helping them in anyway to bring improvement and development. Therefore, I decided to pick up garbage. While it was only one bag of garbage, it was one bag less- as they say, you have to start somewhere. As I did this a young man walked by and opened my bag to place a handful of garbage he had collected. As I was beginning to grow tired an elderly man appeared with a fresh cut coconut and a red straw sticking out from it. He smiled at me and after handing it to me he gave me the "wai" a bow-like gesture common in Thailand. It was then that I realized my one bag was not just a start, it was a BIG start because the people responded. They are both grateful and willing to help and it will take more showing on our part and more involvement on their part to truly start this movement. It was the first and probably only coconut I will be gifted in my life and I will never forget the kindness in the man's eyes as I smiled back and took in the pure satisfaction of helping.