From Open Water Students to Researchers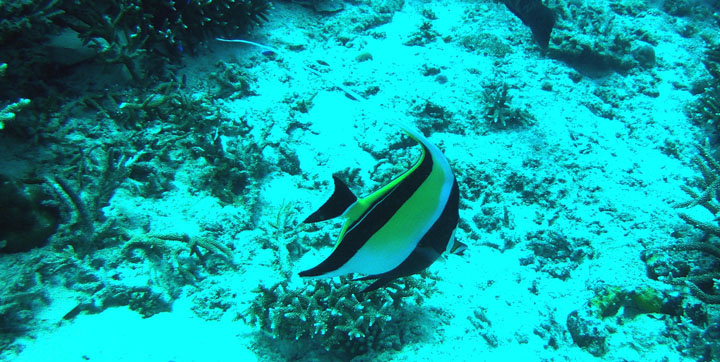 GVI offer several different opportunities to participate in their Seychelles marine conservation program. Everything from new divers, to dive masters and instructors. I joined the program for four weeks as a new diver, fresh from my PADI open water course. I had done this in my home state of Tasmania, Australia. I must admit I was somewhat nervous flying half way across the world to dive with people I had never met with very little… ok, no experience. But I put this trepidation aside, hopped on a plane, and 22 hours later arrived in Mahe. Straight after base orientation we began our Advanced Open Water course lectures, under the supervision of Danny and Liv.
We would be doing 5 dives as part of the course. The boat speciality, which doubled as a refresher dive with basic skills revisited. The others; underwater navigation, underwater naturalist, deep diver, and peak performance buoyancy.
The first dive was the boat dive. This gave us the opportunity to become familiar with boat terminology and safety equipment. Having now spent several weeks with GVI I definitely feel this was worthwhile. Knowing how the engine kill switches work, and what the emergency radio channel is, etc. Which could certainly help in an crisis. The dive itself was amazing. After the cold low visibility waters of Tasmania the 30 degree Celsius waters, with 25+ meters vis was truly incredible. It was like slipping into a bath. Kneeling on the white sand we observed the instructors perform the tasks and then repeated them ourselves. I was relived to find that the skills learnt in my Open Water hadn't been left in Australia. And the water here made performing them a fun and, dare I say, enjoyable experience.
The next dive was the peak performance buoyancy. Throughout the buoyance training the instructors were incredibly patient. I must admit to being upside down from time to time, and not when I was meant to be! This dive gave us the opportunity to play with weights underwater to see what several kilograms would do to our buoyancy. And then learn to compensate for buoyance changes through breathing. Following the golden rule of course, 'never hold your breath'. After swimming through hoops (literally) and hovering upside down, intentionally this time, it was time for the race! A final test of our skills. We made ourselves as negatively buoyant as we could, removed our fins, drew a line in the sand… Then ran! It may sound simple but at 12m without extra weight every inhalation raises you from the ocean floor slightly preventing the much needed traction.
The navigation dive was almost as much fun with divers heading in all different directions! I must say the use of a reef for natural navigation is very handy but when it came to navigating a square my first attempt resembled a shape as yet unknown to man. No matter, some help and hints from a very patient and somewhat amused Danny and we had a square! All corners ninety degrees and everything. The ability to navigate underwater is critical for all divers but particularly for research divers. As I would later discover the methodology for fish surveying requires a 50m swim along a bearing. While this may sound simple when you add the surface marker buoy your holding, the swell, and the fact your identifying and quantifying fish, having navigation down pat is very important.
The next dive was the deep dive. Down to 25m we go. This dive was quite good fun as we were able to observe colour changes at different depths. On the colour chart we had we could watch the red slowly fade to black as we descended. As to what happens to the other colours, well I'll leave that for everyone else to find out! Liv then got us all to kneel on the sand and produced a bag of tricks. First was a tomato, with the colour gone and the depth perception slightly altered it took us a second to realise what it was. And then came the egg. Cracking an egg underwater liv was able to waft the yolk, intact, to each of us in turn. The pressure of the water and surface tension of the yolk prevented it from rupturing. Again the colours were very odd. Finally a plastic coke bottle was revealed. It had been sealed on the surface but now was crushed from nearly 3.5 atmospheres of pressure. Liv inverted it,removed the lid, and filled it with the exhaust from her regulator, sealing the air inside. After a relaxed assent with several large Bat fish,Liv revealed that the air added at depth had expanded creating a high amount of pressure within the bottle.
Our last dive was the naturalist dive. In the classroom we learnt about the reef ecosystem and the varying species that live on the reef and how to identify them. This was what we were all here for, to identify and survey the reefs. We would be looking in-depth at fish identification for our research diver course. At this point we were given about 15 fish several invertebrates and several other plants and animals found on the reef to familiarise ourselves with. Then into the water we went. Bing bing bing, the instructors would bang on their tanks and point to something. We would write down what it was on our slates and show them. Ok for yes, something wrong for no. You could tell everyone was keen to prove they knew the fish and to start the research diving course. This naturalist dive lived up to expectations though. Cruising around on the reef several white tip sharks were spotted. The abundance of life and its diversity really struck me on this dive. We had been over the reef previously but each time prior we were performing tasks. Now we were actually seeing it, studying it. Its seemed when you hovered over a place for a moment more and more life would become apparent. It wasn't even that animals came out of hiding. There was just some much of it, from a shark to a small nudibranch or shrimp, the more you looked the more you saw.
Completing my PADI Advanced Open Water through GVI Seychelles was a thoroughly enjoyable experience. My first naturalist dive with Liv and Danny will stick with me. Even now having done 20 odd dives over the reef, I still get a sense of wonder and excitement thinking back to that first dive. I challenge anyone to come here and not truly enjoy the opportunities offered getting your AOW in a reef marine reserve. You only learn to dive once. Why not in the Seychelles.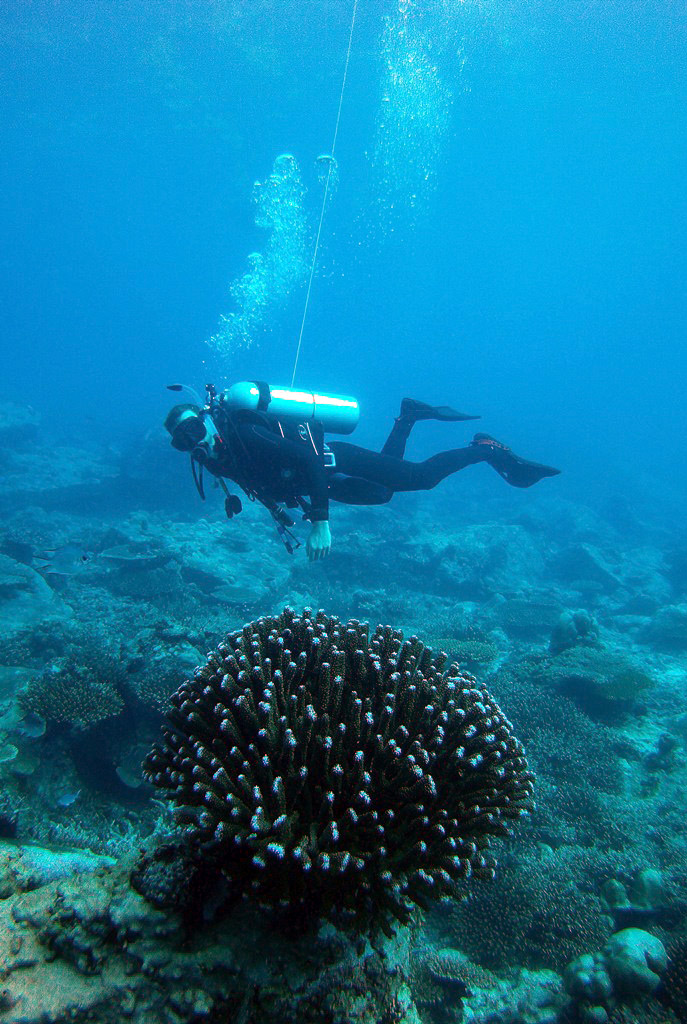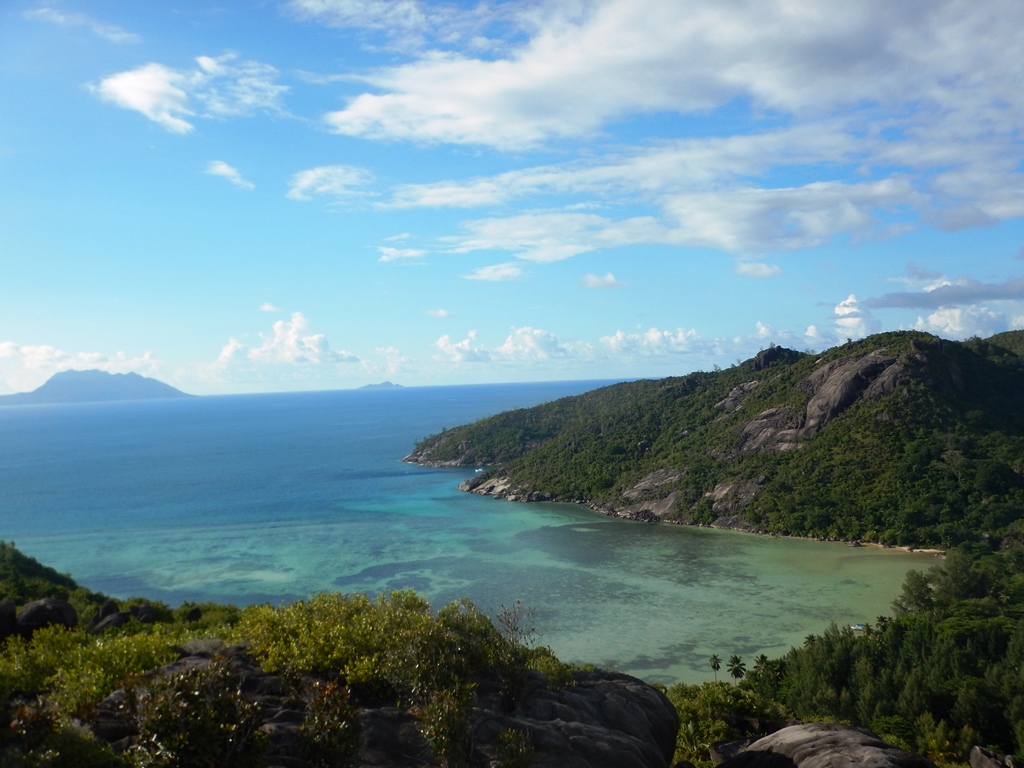 GVI on Instagram
Sorry:

- Instagram feed not found.