This week the older students at Precious Vision Care Centre were treated to a one off exceptional talk, from our overseas visitors on the subject of the Olympics.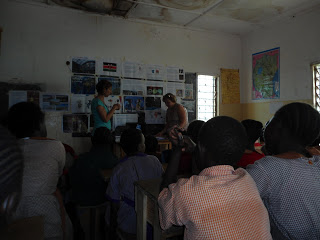 Sarah and Mark are good friends of our ex long term volunteer, Nicky Williams. Nicky fell in love with Kenya, so actually never left! Lucky for us she has continued to closely support the Mombasa project, coming every week, during her limited free time, to provide intensive tuition to the Precious students. Determined to help improve their future livelihoods.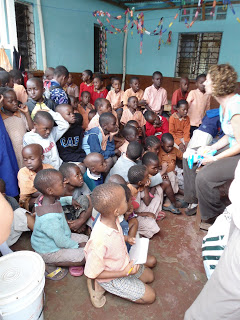 Sarah and Mark are long standing employees for John Lewis Partnership (JLP) in the UK. JLP are the official sponsors of the London 2012 Olympics. They did a big shout out to JLP and its partners and brought with them as much as they could carry!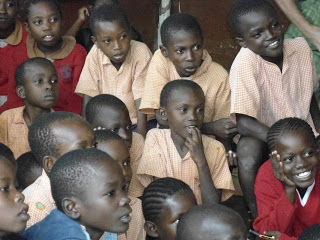 Thanks to Golden Bear, licencee of the London Olympic 2012 mascot, the students were very happy to each receive a brand new official mascot toy (123 in total!)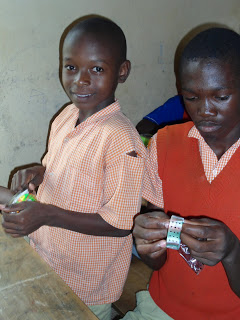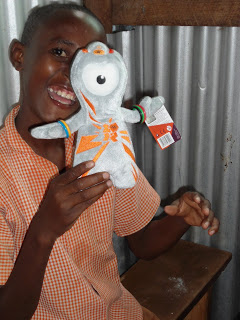 Thanks to JLP employees that donated, Precious students received 140 toothbrushes, 24 watches, 22 make up kits, 21 bouncy balls, 5 Frisbees, 2 skipping ropes, 4 footballs, 7 creative sticker packs, tennis balls, lots of coloured and felt tip pens and 14 pairs of brand new football boots!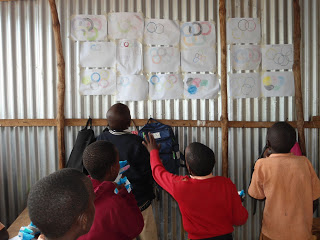 The students were very interested to learn from Sarah about the history of the Olympics, London 2012, Olympic park , the story of the official mascot and the athletes competing for Kenya.
On behalf Precious Vision Care Centre and GVI, ASANTE SANA (thank you very much) to Sarah and Mark and all who contributed to this massive donation.
Subscribe to our Blog
GVI on Instagram
Sorry:

- Instagram feed not found.
GVI on Facebook