Nyota standard 1's first ever GVI Creative Arts lesson
"Can you tell me what this is?" "Elephant!"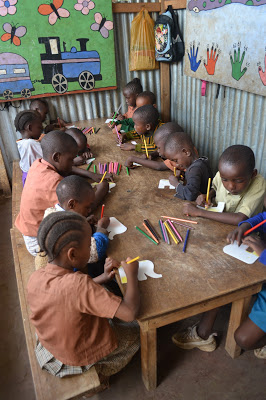 Standard 1 busy colouring their elephants
In one of my art lessons with Standard 1 (Year 1) at Nyota Ing'arayo, we coloured elephant-shaped paper. The moment I showed the elephants to the kids, all the little faces went crazy. Red, yellow, green and purple elephants soon filled the class room.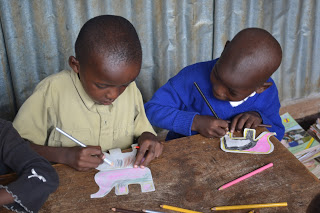 Colouring is serious business
"I finish" said one of the kids. I made his elephant stand on the table. He put his arm around the elephant as if he was hugging it, with a huge smile on his face. Even after the bell rung, more than half of the kids couldn't stop colouring.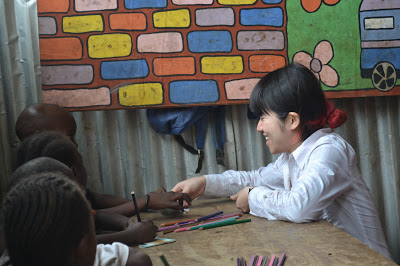 Madam Aya making the kid's elephants stand on the table
"Class is over, we need to finish now." Ten minutes later, after I repeated it again and again, I gave up stopping them and had left couple of colour pencils in the class room. After the break, a local teacher brought me the three colour pencils which were used up to the point where they can't colour anymore.
By Creative Arts volunteer Aya