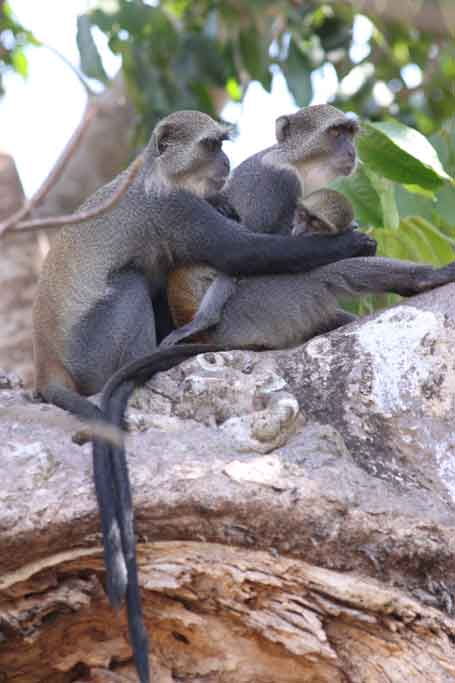 The Shimoni office in Kenya is not your average, it does not have air conditioning or a coffee machine, taps run salt water and power cuts are frequent. What we do have however is an office in what is arguably one of the most beautiful places to work in the world.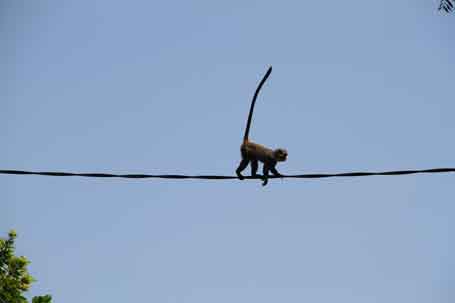 We are located right on the right on the Kenyan South coast overlooking the Indian Ocean.  The coast line is ruled with eight different species of mangroves trees. Swim a little way out with a snorkel and your find coral reefs dotted with weird and wonderful brightly coloured fish. We have spotted Bottlenose and humpback dolphins from our garden and even humpback whales, one with a calf.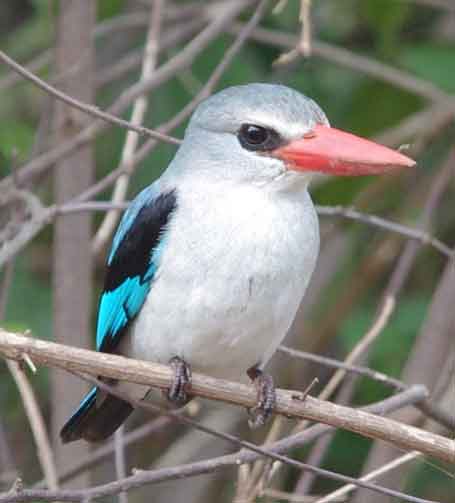 In our garden, huge Baobab trees dominate the area, their leaves, flowers and fruits all edible to a large variety of species. Our garden is dotted with mango and tamarind trees also an appetizing treat for birds and monkeys alike, bougainvillea and hibiscus flowers brighten the garden and lure in the monkeys who like to snack on these flower.
Fruit bats live in the roof flying over our heads when dusk sets in. Bush babies also come out at night jumping from tree to tree inspecting our office (which is also our home) hoping to find some fruit. Hermit crabs creep up from the shore at night making a surprising amount of noise as they move through the leaf litter.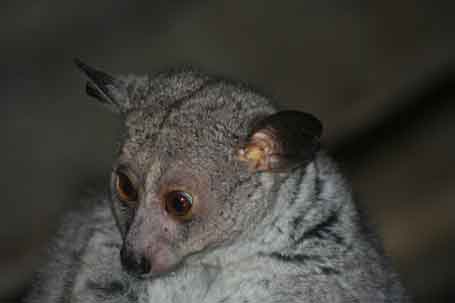 The morning brings the birds with over 200 different species passing through you can't help but become obsessed with the brightly coloured birds that flit in and out of the trees and the huge birds of prey that fly past, causing even the monkeys to run for cover.
We have a resident group of 30 Sykes monkeys who spend all morning play fighting and swinging through the trees, the bravest often getting into our office looking for things to steal and annoying our- not so wild- house cat. A Great plated lizard lives behind the office and sometimes pays us a visit inside also under the watchful eye of our cat.
One visitor you wouldn't want to mess with is the Yellow Baboon who sometimes comes by. He has taken to a strange habit of stealing our raw spaghetti despite our failing attempts to discourage him.
But my favourite guest by far is the Angola black and white colobus monkey. These majestic monkeys spend hours dozing in the tree opposite our office sometimes waking just long enough to munch on the leaves of the tree they are sleeping on.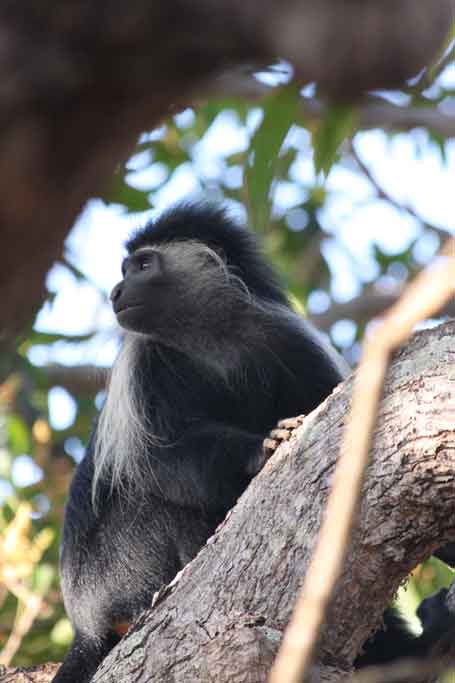 Although its challenging sometimes, working in this hot climate, you just need to look out your window to remind yourself of why you work here.